28th January was Data Privacy Day and I wanted to post some data privacy tips but did not get the chance until now. Most of my readers are probably Steemians but I am sure many of you are also users of Google and Facebook. Even though I am of the opinion that there is no true privacy on the internet, we should still do whatever we can to protect our privacy. Hence, here are some tips to improve your privacy on Google and Facebook.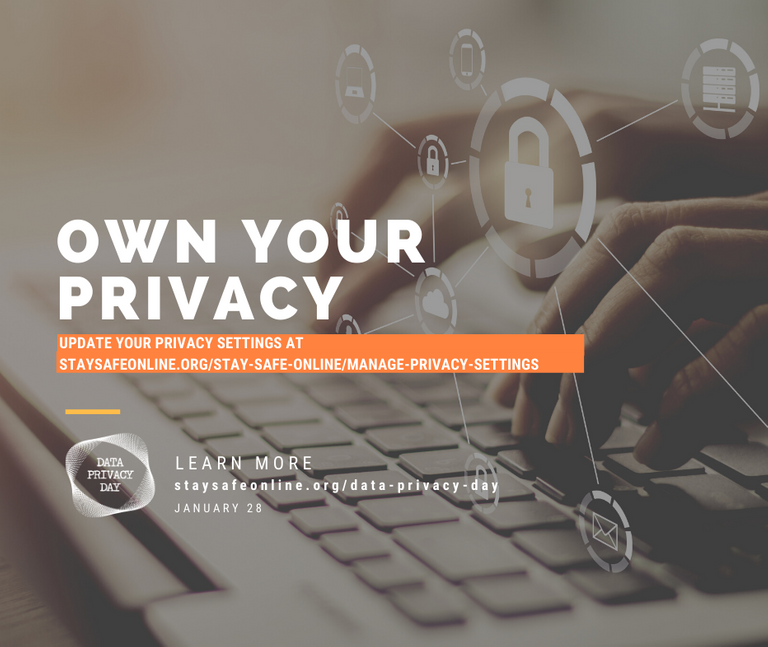 ---
Google Privacy Settings
You can access your Google privacy settings by heading over to "My Account". If you are already logged in, you should be able to see the "Data & Personalisation" section. Within the section, you will be able to "Take a Privacy Check-up". This is a simple and guided way, offered by Google, for you to tweak your privacy settings.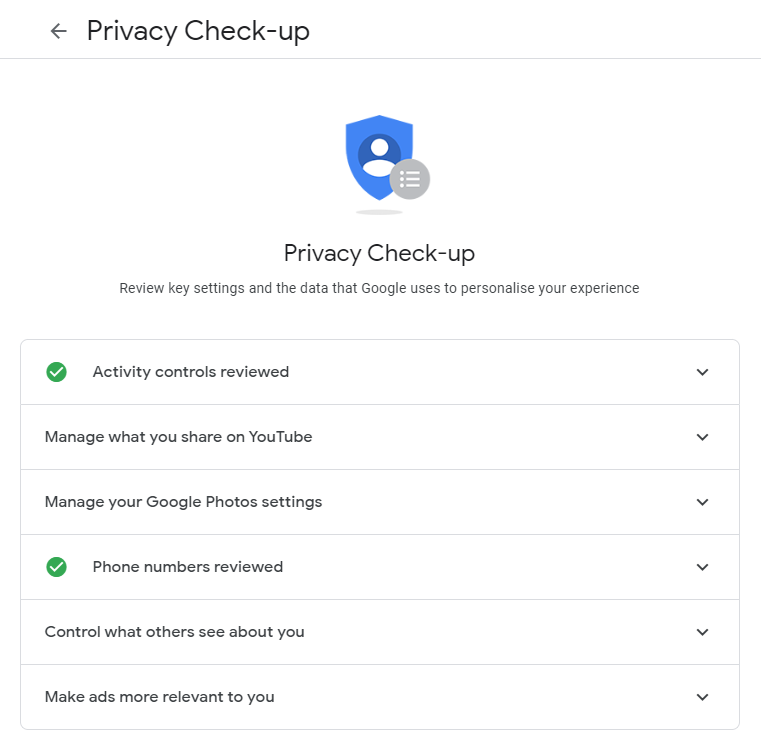 Through the privacy check-up, you can tweak a number of settings. Notably the following,
Web & App activities
Location history
Voice and audio recordings
YouTube activities & history
Google photo geo-location
Allowing/disallowing people to discover you through your phone number
"About Me" profile page
Google Ads settings
Among the list, you will probably find Web & App activities the most fascinating. Not only does Google tracks all your searches, it also tracks your App usage. For instance, Google knows that I have launched "Blockfolio" for 16 times today 😒. It also knows at what time do I launch the application and from which device did I launch the app from.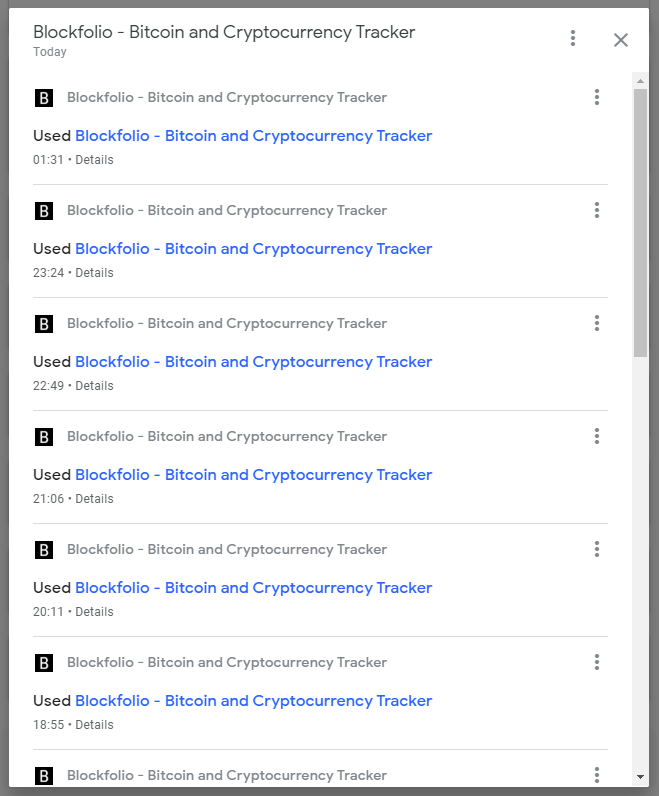 There are many settings that you can configure, but here are some of the settings that I made for my account.
Auto-delete Web & App Activities after 3 months
Truth be told, having your web search history is quite handy and convenient. Hence, I did not turn off my Web & App activities totally. However, you can ask Google not to store your web & app history perpetually. Which is precisely what I did as I opt to auto-delete my activities after 3 months.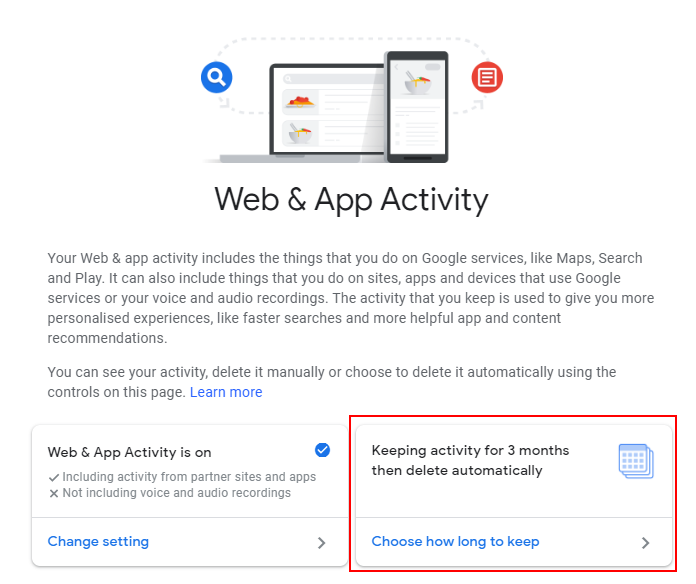 I think this is reasonable privacy protection for me as these days I typically only use Google for work related searches. For personal searches, my default search engine has been DuckDuckGo. In addition, I also only use Chrome for work related web browsing. For personal stuff, I mainly use Brave and Firefox these days.
Turn off and clear location history
I seldom search for a place repeatedly and each search is usually to find some place new. Therefore I see no reason to keep my location history and hence I turned it off.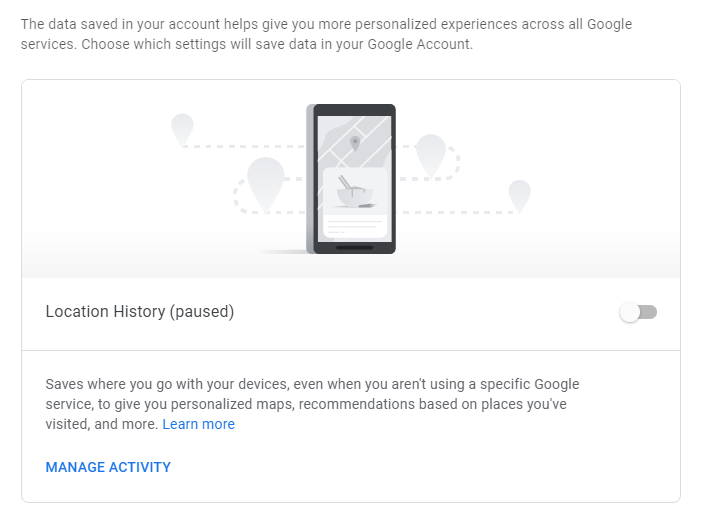 It is important to know that by turning off your location history, you are only asking Google to not save your location history moving forward. If you want to clear your earlier history, you still need a few more clicks.
Turned off Ad personalisation and Disable "Better Sharing"
I do not need Google to tell me what to buy or see. Hence, I turned off Ad personalization. On top of that, I turned off "Better Sharing" because I do not want people who have my phone number to be able to immediately link it to my Google profile.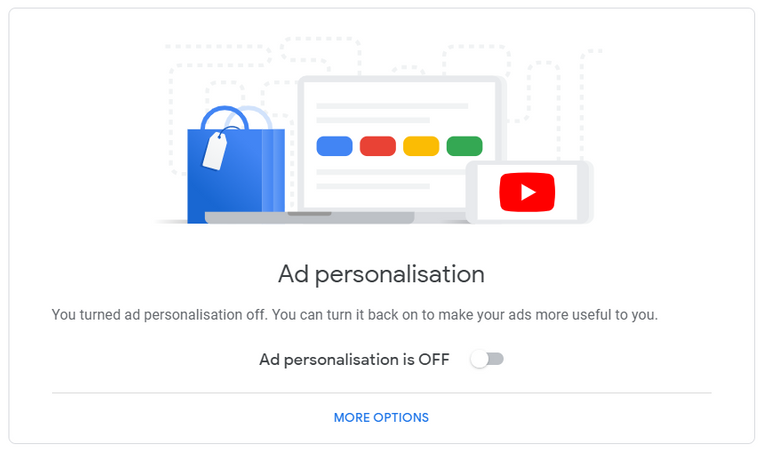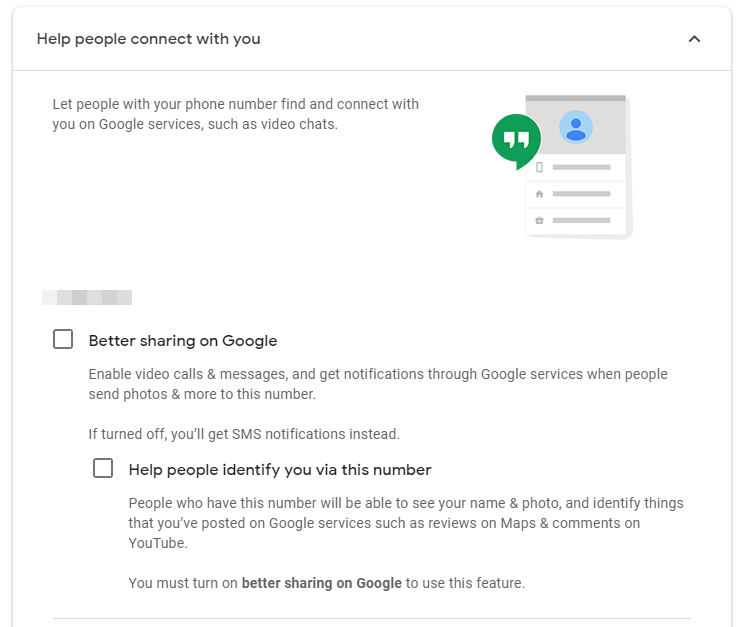 Turned off Voice and audio recordings activity
I do not use voice searches or commands on my phone. Hence, there is no reason to keep this on. There is no guarantee that your phone is no secretly recording what you say, but this is the least you can do.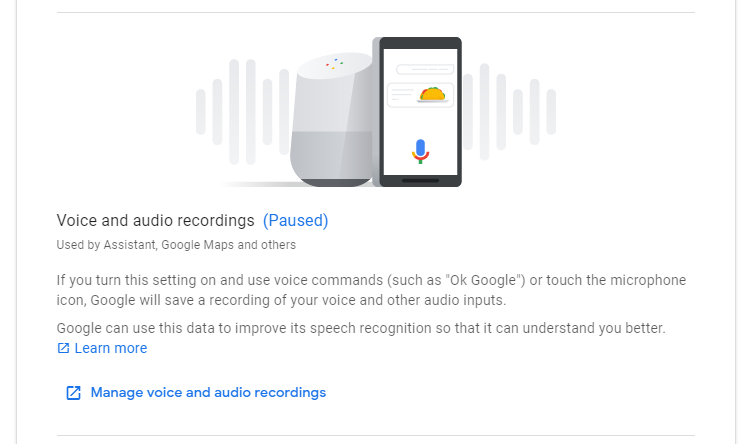 Limit my "About Me" page
I restricted access to information such as my birthday and gender as I see no reason to share these information to the public. This setting likely has direct impact on what you can find when you search for yourself on Google.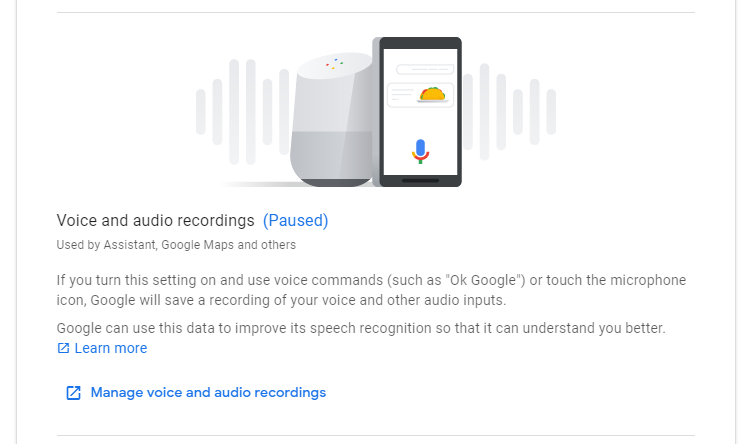 ---
Facebook Privacy Settings
The Facebook mobile app offers a "Privacy Checkup" feature which is very similar to Google. You should walk through the "Privacy Checkup" and configure your privacy settings accordingly. Following are some key settings that you can tweak through the "Privacy Checkup",
Who can see what you share
How people can find you on Facebook
Data settings on Facebook
To access it, you click on the question mark at the top of your profile page and select "Privacy Checkup".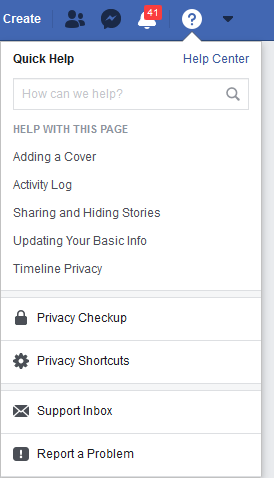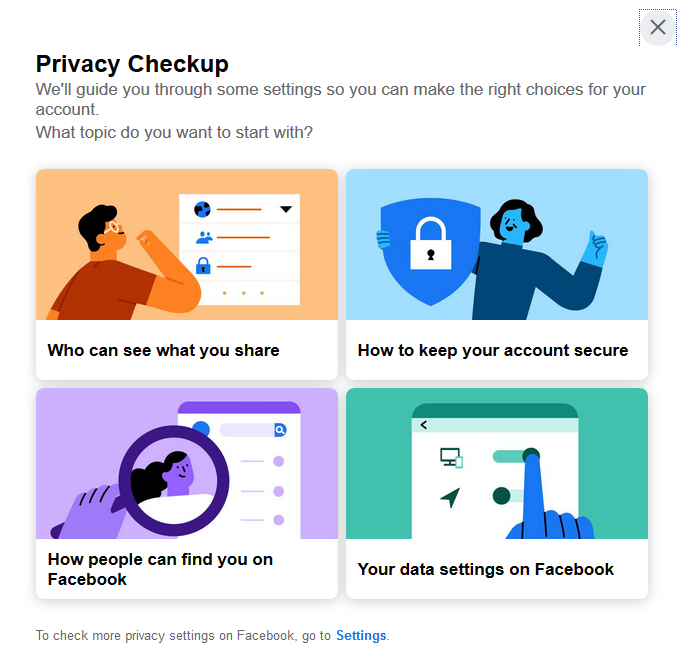 A quick pointer. By changing who can see what you share on Facebook, you are only limiting future posts. Hence, it is also important to limit your past posts.
Though Facebook offers the "Privacy Checkup" just like Google, they are a little sneaky here (as usual). There are a several important privacy settings that are not part of the "Privacy Checkup" and here are some that I think you should tweak.
Location settings
If you do not want Facebook to access your location, remember to turn this off. Similar to Google, you have to clear your past location history separately.

To access this, go to "Settings" -> "Location".
Face recognition
Facebook has numerous pictures and have developed very advanced facial recognition technologies. If you do not want to be recognized just by having your picture uploaded to Facebook, be sure to turn off this setting.

To access this, go to "Settings" -> "Face Recognition".
Allow your Facebook profile to be searchable on Search Engines
This is pretty self-explanatory. If you do not want your Facebook profile to be listed when someone search for your name on Google, then turn this off.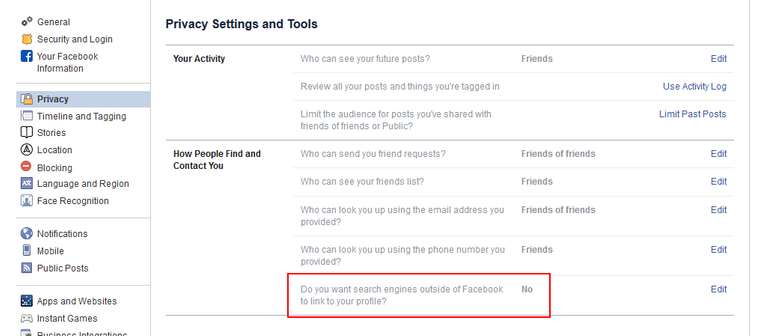 To access this, go to "Settings" -> "Privacy".
Ads Settings
You can also tweak your Ads settings on Facebook. It is somewhat similar to Google's Ads personalisation. Turn it off if you do not want Facebook to influence what you buy and see.
Under Ads settings, you will be able to see how Facebook "categorizes" you. Head over to "Your Information" and you will be able to see what you can turn on/off and manage.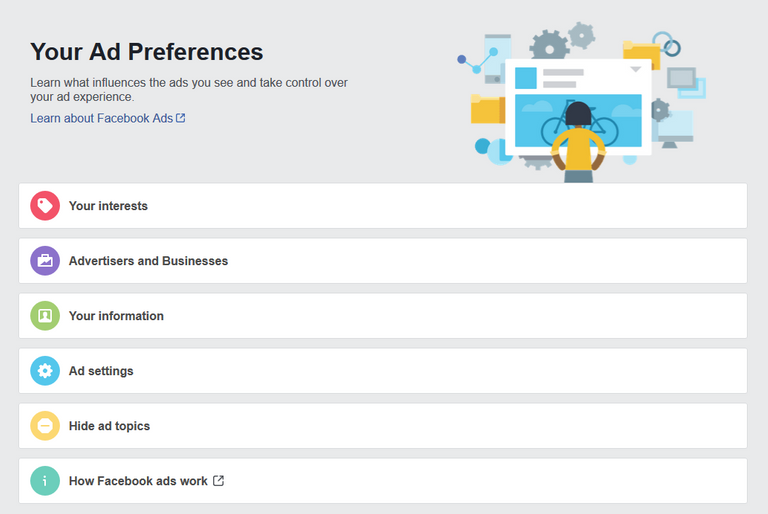 To access this, go to "Settings" -> "Ads".
Your Off-Facebook Activity
This is very important. Your Off-Facebook activity includes information that businesses and organizations share with Facebook. You can clear these information and disconnect future Off-Facebook activities.

Off-Facebook activities are information which Facebook collects through sites that use Facebook logins and pixels. These are very powerful data-mining tools that Facebook utilizes to fingerprint and profile you.
To access this, go to "Settings" -> "Your Facebook Information".
Review posts that you are tagged in
Surprisingly, Facebook did not categorize this setting as a "Privacy" setting and it is found in the general settings category -> Timeline and Tagging.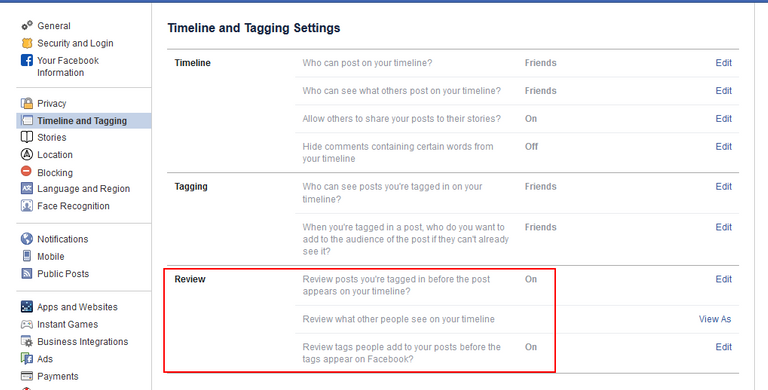 You might have done your best to limit what people can see about you on Facebook. But you just need one friend to tag you in a picture/comment and your info may potentially be shown to the public. Hence, I regard this as an important setting.
---
Conclusion
There you go. The above are some of the most important privacy settings that you should consider changing on Google and Facebook.
You may ask, even though you have configured these settings, is there any guarantee that these companies will oblige to them? Unfortunately, there can be no guarantee and such is the problem of centralization. However, if you did configure all these privacy settings, law will be on your side when sh!t hits the fan (e.g. data leak due to massive hack) and you will potentially be able to sue these companies when sh!t happens 😛.
I always say that Steem is a platform of real openness while others are platforms with fake privacy. Avoidance is always the best way to protect your privacy. Therefore, you should only upload stuff that you will never regret sharing and do not mind having it on public. At this point, based on how the internet works, there is seriously no such thing as real privacy.
Stay safe and stay private!
---
10% of post rewards goes to @ph-fund, 5% goes to @steemworld.org and 5% goes to @leo.voter to support these amazing projects.
---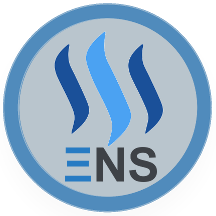 Learn how to get your a simple name for your Ethereum wallet through Steem ENS!
Join the Steem ENS Discord server to interact with the community!
---
This article is created on the Steem blockchain. Check this series of posts to learn more about writing on an immutable and censorship-resistant content platform:
Posted via Steemleo