Maskbook is a cryptography tool that allows you to post encrypted posts and send encrypted messages to friends on social networks you already use. It keeps your privacy from being stolen and abused by the platforms.
Source: https://chrome.google.com/webstore/detail/maskbook/jkoeaghipilijlahjplgbfiocjhldnap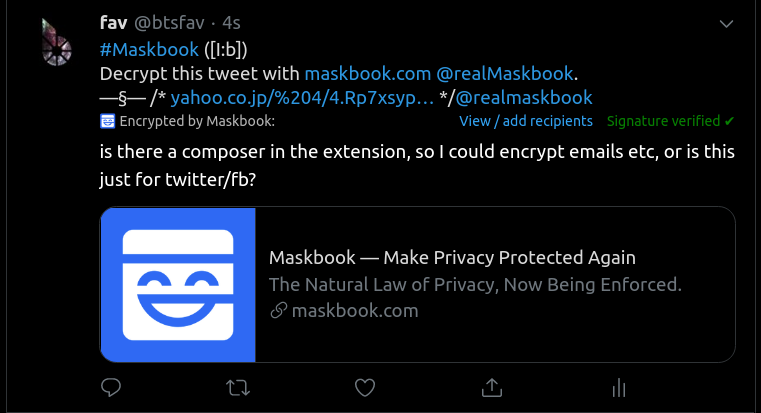 As easy as that. A lot of people wish for more privacy, but struggle to deal with PGP and general key management.
Maskbook is an opensource browser extension, which takes the more advanced tasks away from the user, and only requires minimal knowledge.
I think it's a very good extension to have, you'll never know when you need your privacy...
So if you want to give it a try, install it to your Brave, Firefox, or Chrome and head to my twitter page, click the tweet button and follow


Twitter: https://twitter.com/btsfav
---


Join me on Publish and get Free Tips! Click Here