How's it going guys?
I went back to work for the first time in 2 weeks today. It sucked just as much as I remember although I'm thankful to be working. I shared a timelapse of my new mask a couple days ago and I finally finished the full working design. I used an old dog collar, superglue, a cloth mask, and some 3D printed parts. Here it is!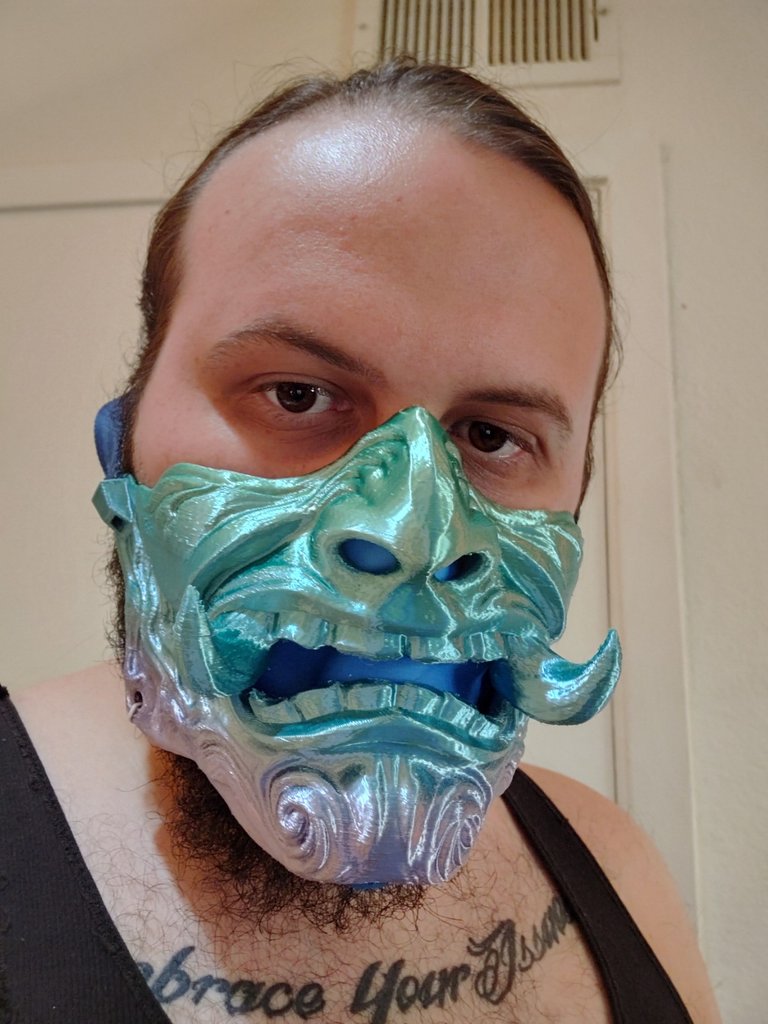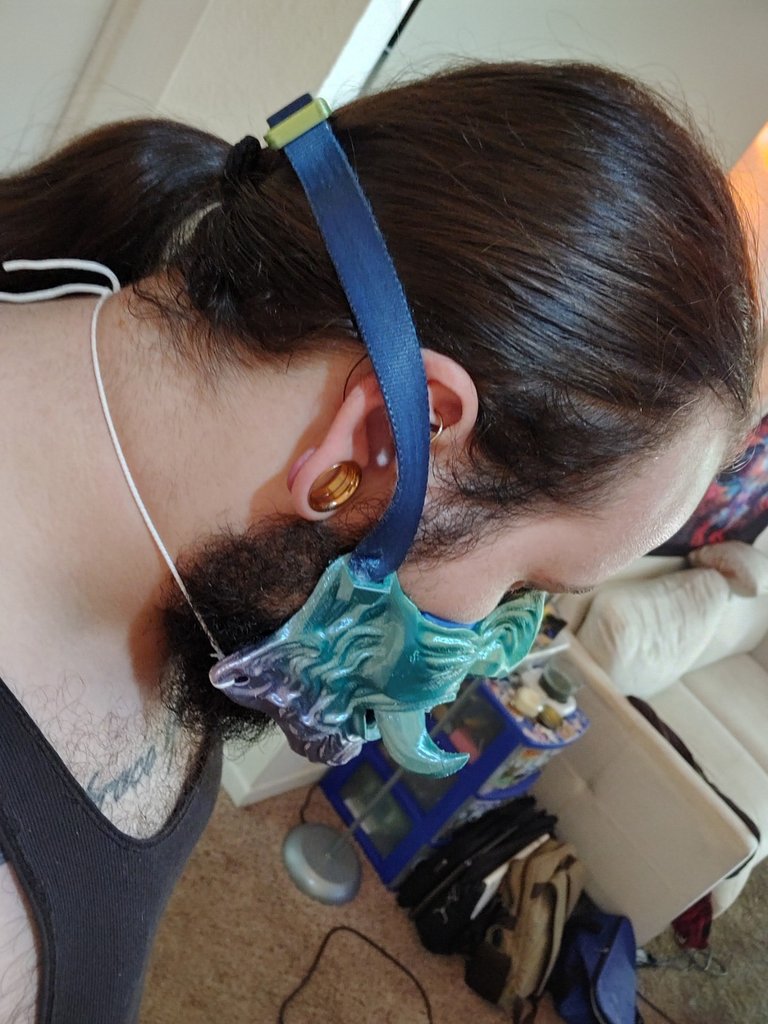 As you can see here, I ended up replacing the shitty ear loops from a surgical mask. I cut the straps off this cloth mask, superglued around the edges, and viola.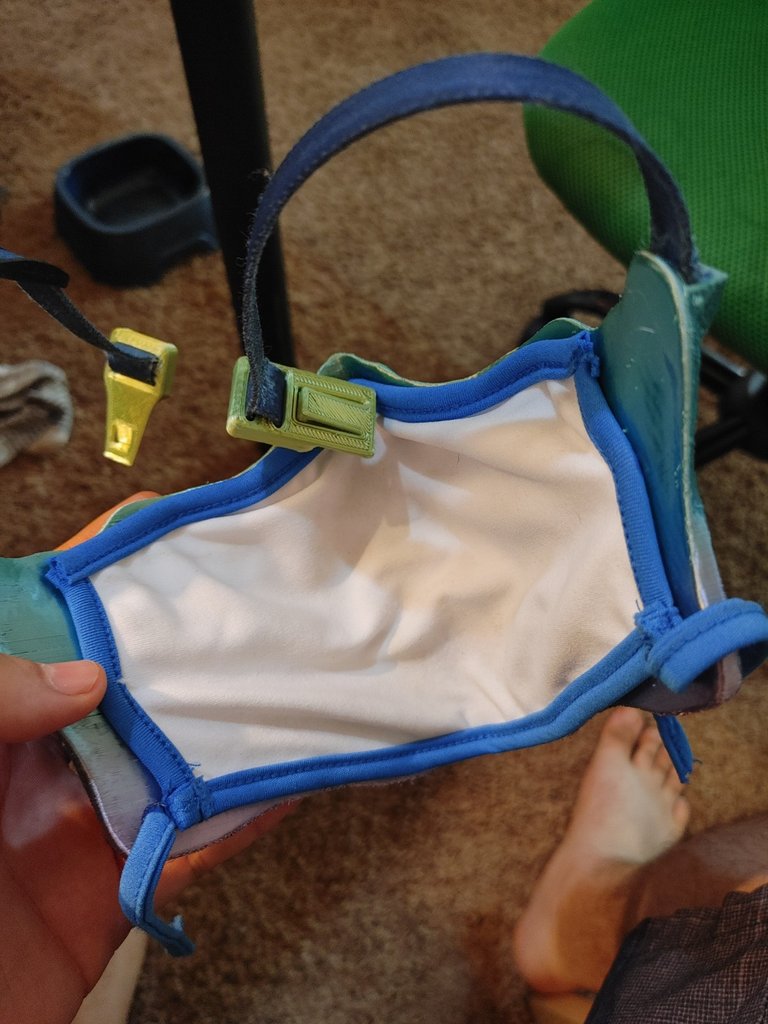 Is it comfortable?
Yes it is. Before I added the cloth mask on the inside it was a little weird. This added actual use for the mask and a ton of comfort!
What else?
Well, I've been trying to decide how to cleanup and organize all the random things I've printed. I came across some pretty neat little brackets that can turn number 2 pencils into little shelves. M wife loved them so I got to printing.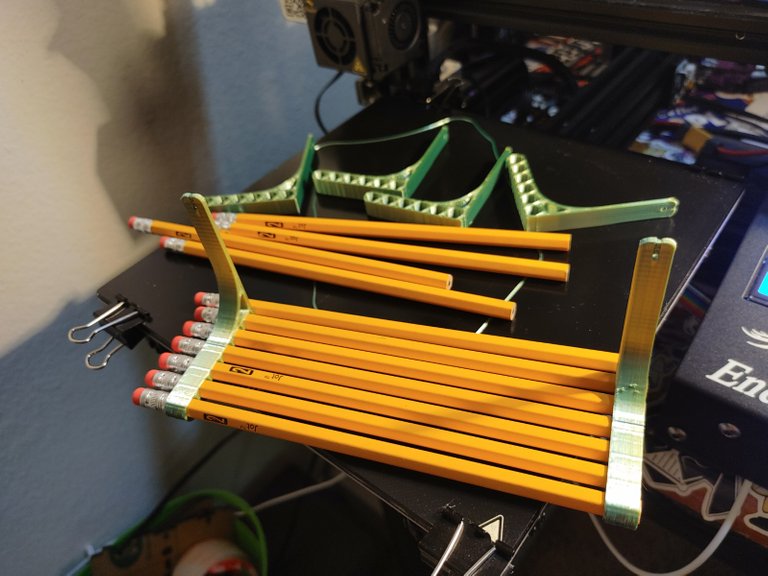 I'm definitely printing more of these. They dont take long to print and they're really easy to assemble/disassemble.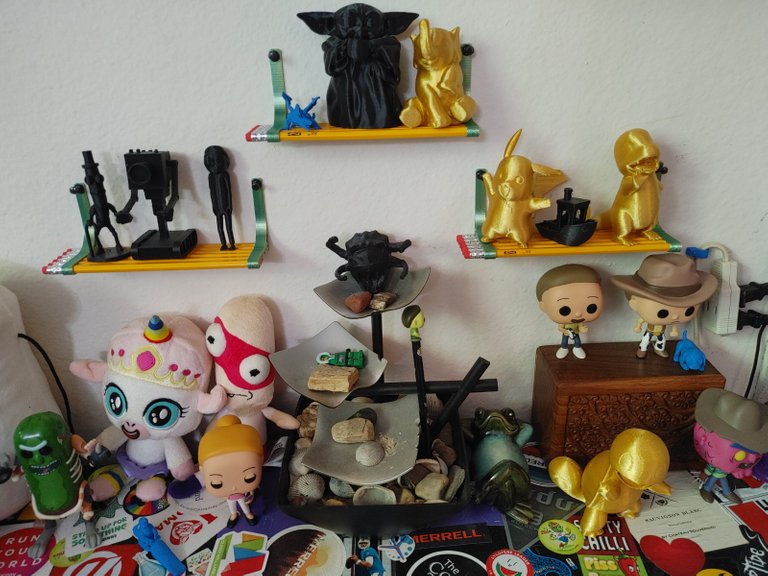 Cleaned up my random print table quite a bit. I love them!
Some short timelapses.
I forgot to edit the settings of the higher quality timelapses... So I ended up with some extremely fast ones. They look good but I fucked up the timing. I'll get it right eventually!
The clasps for the mask.
The little shelf brackets.
Thanks for reading/watching! Let me know what you think please.
Have an awesome night.