Fertility issue has become more rampant nowadays and the quest for those yearning for a child is always stronger as time goes on without any positive response. The ability to be patient, especially in such situation fades away and many don't mind sacrificing anything in order to have that yearning child. However, research has proven the fact that 15 proportion of newly married couples have fertility issues, read it here . At times, fathering or mothering a child might be difficult than mere saying, but many have passed through this rigor and overcome this challenge.
Fortunately, researchers have revealed a few natural ways to increase one's fertility.
Let's quickly discuss some of these precautions. Please, make sure you enlighten or pass the information to those who are in need of this treatise.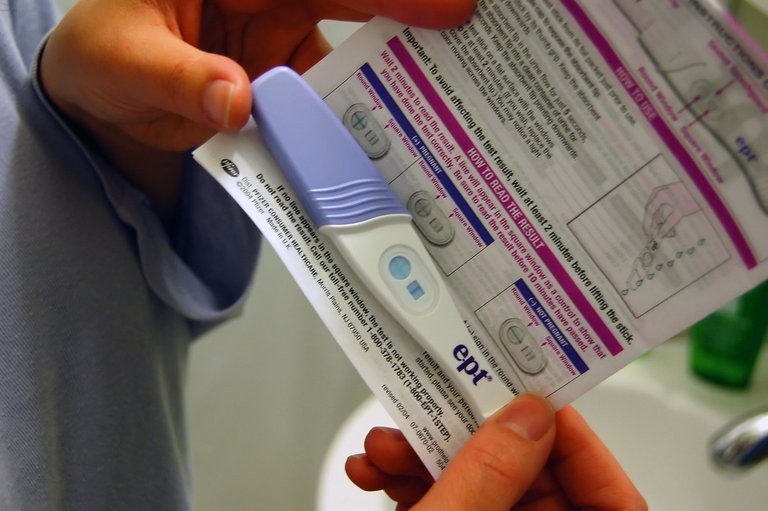 Jason Coleman, on Flickr
1. Enjoying consistency and frequent penetration of ejaculatory coitus as many as possible.
The concerned partners should endeavor to maintain regular and frequent ejaculation. Doing this can change the situation of things and give you the joy you have long been waiting for.
2. Treatment of any underlying disease or infections
Research has revealed that women who are suffering from pelvic inflammatory diseases used to have challenges in getting pregnant, therefore any underlying infections of this type should be treated as soon as possible.
3. By Reducing emotional stress and any other type of stress.
Over the years, research has also discovered those who are undergoing emotional stress or who found themselves in any stressful situations used to have a probability to suffer from infertility, therefore much attention should be given to stress management, either due to work, challenges or any other form.
4. Consumption of antioxidant food.
According to a research study of young men published in the journal Biology of Reproduction recommended that eating about two (2) handfuls of walnuts daily increase sperm health condition in young men. The research studied young men between the age of 21 and 35 and the result of the findings revealed an increased in sperm motility, vitality and morphology. Another study also revealed that taking 75 grams of antioxidant-rich walnuts in a day increased sperm health quality in adult men.
5. Endeavor to take good and rich breakfast
Research has revealed that those who suffered from Polycystic Ovarian Syndrome (PCOS) may get interlude once they take larger breakfast. In a research carried out using samples individuals in big dinner group conserved consistently high levels of insulin and testosterone during the course of the study, those classified in sample population to the "big breakfast" group experienced almost 56% proportion decrease in insulin resistance and a 50% proportion decrease in testosterone. According to Prof. Jakobowicz, this reduction of insulin and testosterone levels led to a 50% proportion increase in ovulation rate.
6. By avoid taking of trans fats in a daily diet.
Researchers have shown a direct linkage of trans fat with infertility, cardiovascular diseases and obesity. United State (US) in 2015, declared that Food and Drug Administration determined that hydrogenated oils are not secured enough for consumption by human being.
7. By avoiding refined carbohydrates
A research study has confirmed the linkage of a high glycemic index (GI) with a higher risk of ovulatory infertility. Since refined carbohydrates has a high glycemic index (GI). Therefore, the concerned partners should try as much as possible to avoid any refined carbohydrates food as much as possible.
8. By avoid Taking refined carbs since it may be problematic.
The concerned partners should also try as much as possible to avoid refined carbs such pizza, white bread, processed grains, sugary foods and drinks also varieties of white pasta like spaghetti, macaroni, ravioli and rigatoni.Research has shown that this type of food digest fast They also have high glycemic index like refined carbohydrates and thus causes unhealthy stake in blood sugar levels. Just like refined carbohydrates, they also can lead to fluctuations in mood and energy and a build-up of fat around waistline. However, taking good carbs can improve one's health, waistline and mood.
9. Consumption of more of protein from plant origin.
The concerned partners should endeavor to be consuming more of protein from plant origin.
Having discussed the above precautions, of course there are still many precautions I did not discuss here, the ones revealed by researchers and the one not yet reveal. I will personally advise the concerned partners to always be patient with one and other while working to become a father and mother.
Thanks for reading through and I hope you have gained one or two things while coming around.
This is my second post since I came back from long vacation on this platform, I still hope to continue delivering rich and enlighten content!
References
Walnuts 'improve sperm health'
A pack of walnuts a day keeps the fertility specialist away?
Study shows bigger breakfast may help women with PCOS manage symptoms
6 WAYS TO ELIMINATE TRANS FATS IN YOUR FAMILY'S DIET
Protein intake and ovulatory infertility