And yet, another simple post that was inspired by an excellent article written by @julianhorack and that I am not gonna do anything more than illustrate it a little bit through some informative imagery and a bunch of audiovisual eyecandy for the simple fact that you won't find much of this visual stuff in his original post.
So, having already said that, in my opinion, from here now you can start from where you wish. You can start by clicking on these colored words above if you feel more active and in the mood of reading something, or you can simply go ahead and consume first the multimedia material with which I have embellished his post here if you feel a little more lazy. ¡The choice is all yours!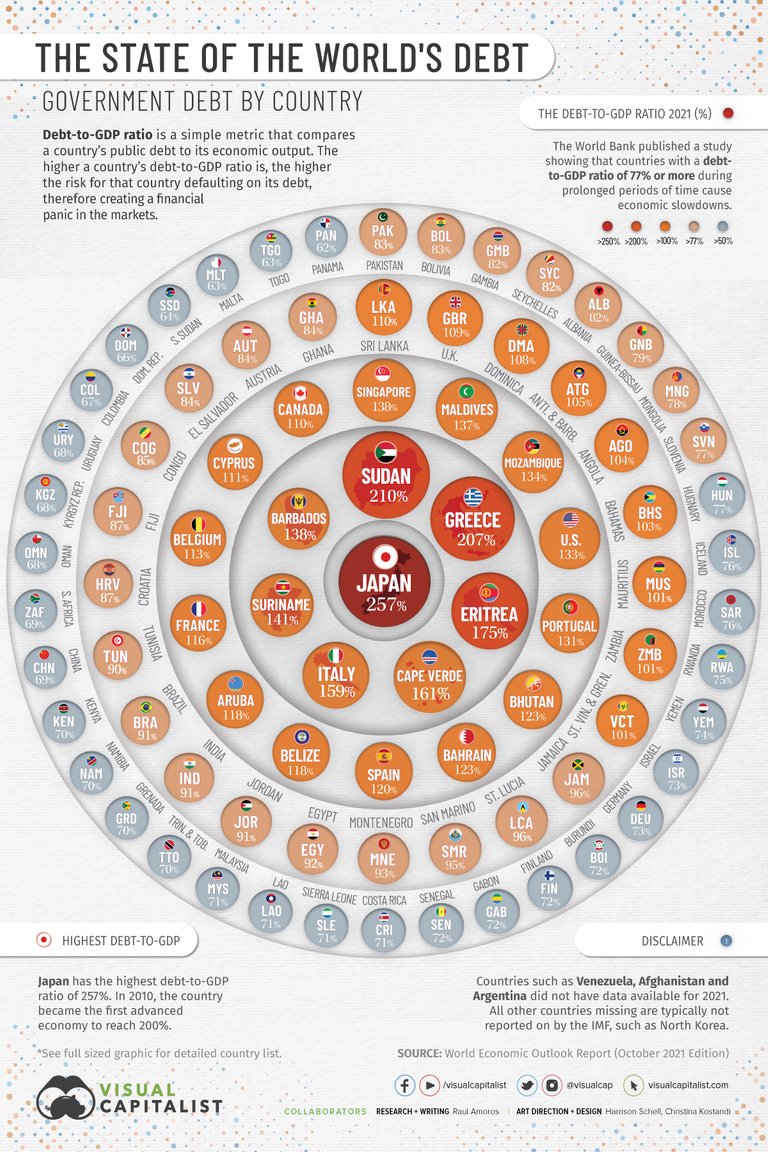 Yeah! this previous audiovisual "eyecandy" might be a bit outdated right now and it may have gotten much worse in the last few minutes while you were here consuming the information contained in them. ¡Because that's the nature of the beast! Since it certainly gets worse every day and by the minute due to the bad decisions of our brilliant politicians, bureaucrats and technocrats in their transient and ephemeral position at the top of the pyramid thinking they represent us.
Nonetheless and before scrolling and going back up to «click» on the link above that will take you to the excellent original article of @julianhorack for your reading dose.
I recommend that you don't do that without having consumed beforehand the audiovisual "eyecandy" next, which is the most bittersweet and revealing of this whole shop of visual candy and delicacies reserved especially for lazy people. };)
"The Demise Of The Creature From Jekyll Island"