Freedom is on the downturn. All the work over the centuries is steadily being reversed as we tumble down towards an authoritarian control grid of increasing size.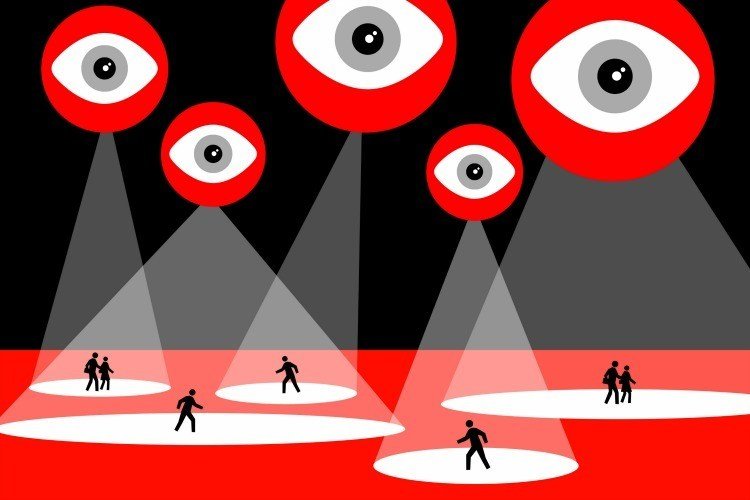 Source
Many may look at China and see the posterchild of the dystopian future. But they can't see what's right in front of their own in their own society. This is why we're beyond 1984 with it's overt expression of dominance, with the boot stepping on our throats. But that's where we are headed as the snowball grows.
China has a social credit system that is going to encompass the whole nation and control the 1.4 billion people there. SOme see it as desirable. Get people in line with doing "good" and get rewarded for it. Do "bad" things, and you get punished.
This ranges from being able to apply for better jobs, education, housing, and even travel. If you do what the government wants you to do, then you get to live in "heaven". If you don't then you get put into "hell" until you get back in line with how the authorities want you to act.
There is no legal framework to apply to people. There is no legal recourse to get yourself out of unfair authoritarian decisions. Speak out against the government? Boom, now your a deviant and can't get access to what everyone else can.
This is what's coming around the world. We're just seeing develop in China, and already in some US cities moving ahead with similar models. It's all gradual and will end up with a boot on our throats like in 1984.
Big tech is how it's happening. Government isn't able to do this without technology. They alone are molding our futures without our knowledge. Google and Facebook rank information that you see and search for based on what they want you to see. They might still be there, but lower in the rankings for you to eventually get to. Or they may even blacklist certain sites or topics.
You will see things as they want you to see them, slowly but surely. Social engineering is moving more and more into the big tech corporate world. Corporations will mold the future. Even review sites are being used to block or ban access for life, like Uber and AirBnB have done. People can spoof reviews and easily get people blocked from a service.
Everything is being concentrated into certain centralized hub markets that everyone flocks to. If you can't get your product or business in there, you are locked out of the market. Governments and companies are eroding our freedoms. We let them have power, and now they are taking more of it.
People want many of the governmental authority to increase, and the centralized markets under control of corporations. Scoring everything is the present and future. If you do act the way they want you to act, you are going to get a lower score, and locked out or degraded in status so that you can't access what others can. Welcome to post 1984-Brave New World.
---