In the eyes of the beholder,
I am a flower stripped of petals and sepals,
ovary splayed open with the stigma it brings.
My leaves have fallen in the autumn breeze,
my style shrunken to drab memories
and i stand to the side, on the window sill,
waiting for rain water and sunlight.
In the eyes of the beholder,
i am a rainbow quivering in the sky,
promising magic and paradise
in the illusion that my dazzling white teeth brings.
I am happy and i want this one night fling.
In his oohs and aahs as my shape unfolds
from the smog of clothes touching cold tiles,
I feel the need to make my rainbow smile last a while longer,
to never falter and become truly what they are;
bent light and drops of tears.
In the eyes of the beholder,
I am the moon, round and fertile,
tugging the sea of his need to the shore
of my hips, on the trek to Mount Venus,
to worship fire and earth.
I am the silver light that enchants wolves
and make them slaver and howl
but he knows nothing.
In truth, i am pale with borrowed light,
empty of life and revolving alone
in the darkness that is space.
Craters and scars crisscross my visage
and i tug the tides because i too,
remember when it was not ice and dust
but laughter and tinkling waterfalls.
---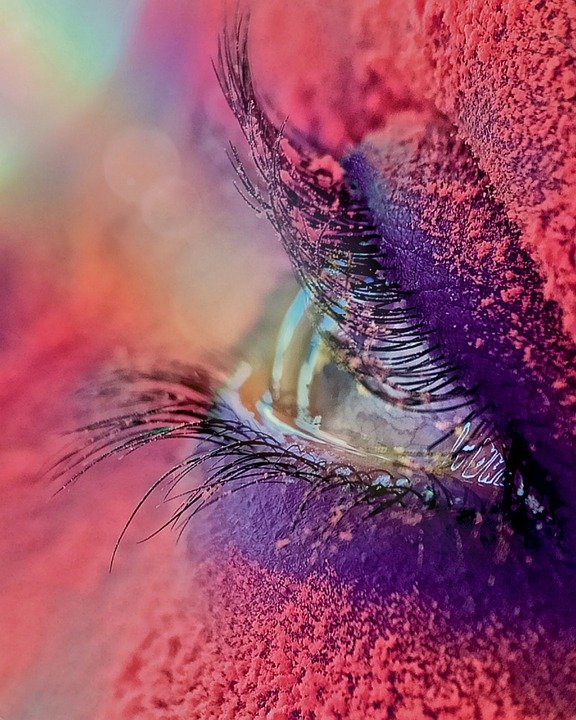 Pixabay:Sritam_kumar_Sethy
---
How do we view ourselves and how do people view you? How do men see you? what words do they use to describe you? what does their eyes say when they look at you? What do they look at when they look at you?
---
warpedpoetic, 2019.