I am excited to join the illustrious community of ISTPmagazine podcast hosts! I am interviewing the most exciting, disruptive, and innovative thought leaders in the #cybersecurity industry.
I will contribute my perspectives and relentlessly challenge suboptimal practices and perceptions. Cybersecurity becomes more powerful when we share our ideas, celebrate successes, recognize failures, and collaboratively strive for optimal security, safety, and digital trust!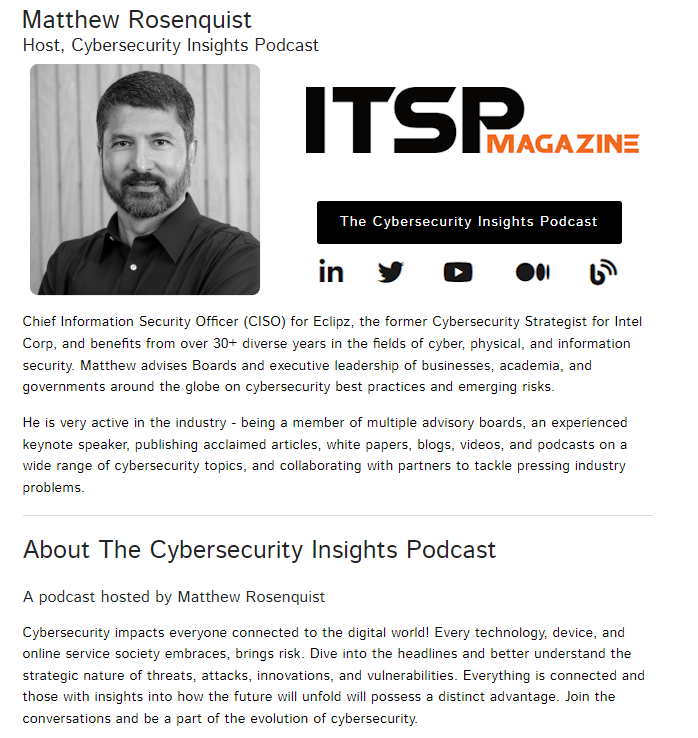 The first episode to drop is with the amazing Wade Baker, a top mind in cybersecurity metrics!