Last week I bought a Huawei P30 Pro phone and while I aimed to get one with a decent camera, I am disappointed with the results as, it really is good and "too good" for a phone camera. While the software does most of the work, the camera lens is sharp and handles low-light conditions surprisingly well.
These were taken today on our excursion to Moomin World with @smallsteps and I tried a few of the auto settings for portraits and the like. As you will see, the in-unit processing is quite heavy-handed, but for those who love posting images to social medias like Appics or Instagram, it suits the use case.
@smallsteps clowning around.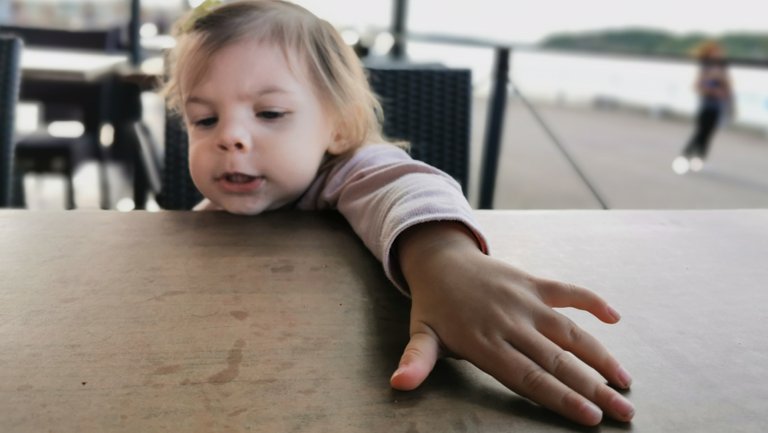 She was also too scared to hug the Moomins as they were so large. She did give a big hug to Little My though.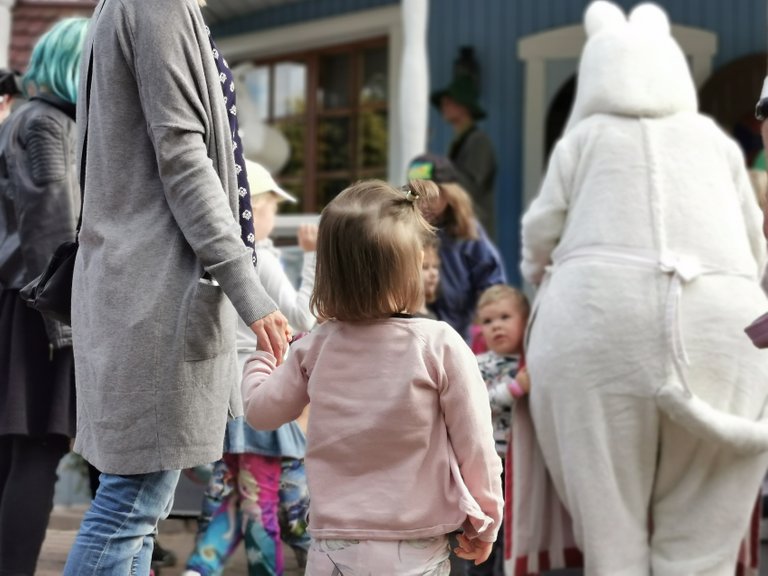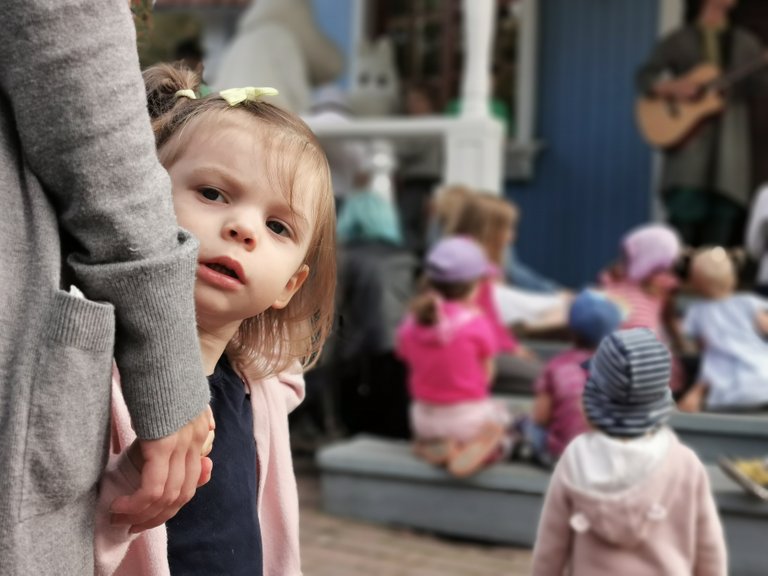 She also tried fairy floss/ cotton candy for the first time and, didn't like it. "Too sweet."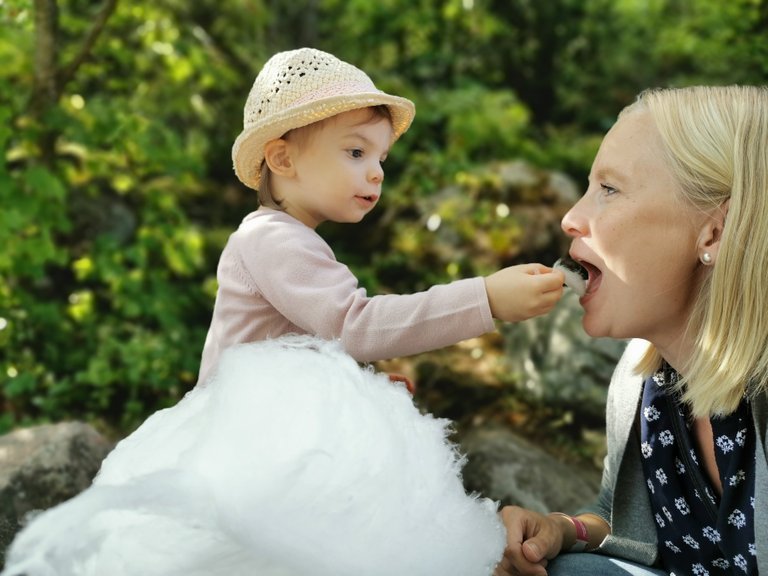 You can see the heavy blur that gives the impression of a shallow DoF but far too much is clear. This is a nice effect for some images though.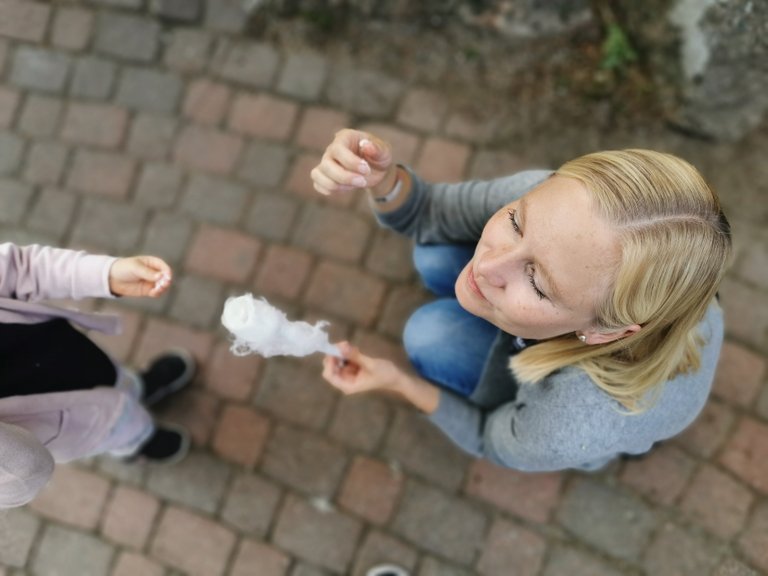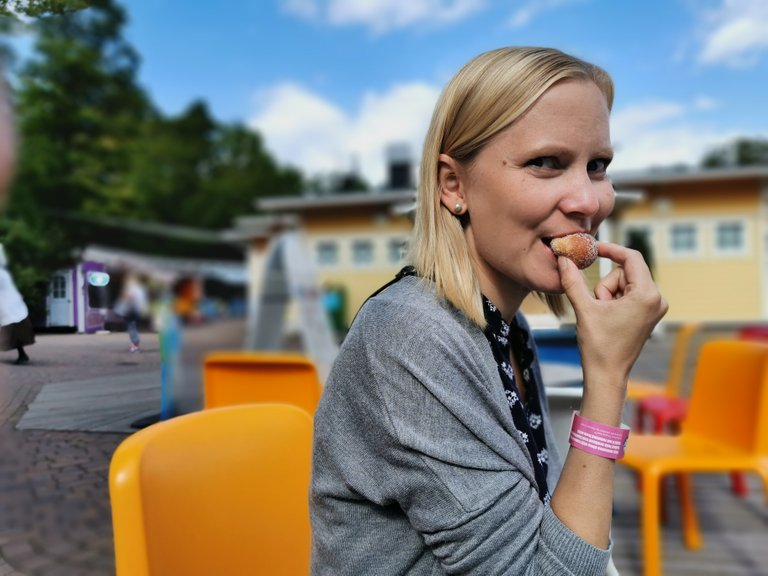 Moomin World is on an island and this is taken from the bridge over.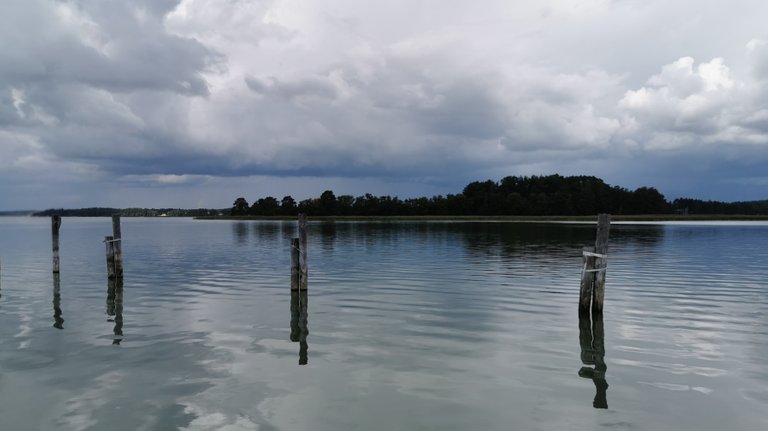 And this is what I asked my wife to take as I was driving at 100km/h. Not too bad considering the speed.
And at a rest stop as the sun was setting behind.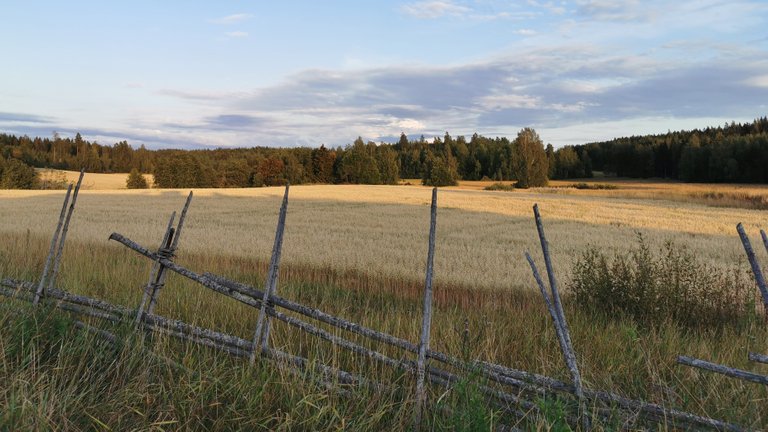 These last ones are quit impressive as they were taken with the sun behind and an umbrella over the top that meant there wasn't a lot of ambient light to illuminate the faces yet, these are sharp and clear - even with @smallsteps moving all the time.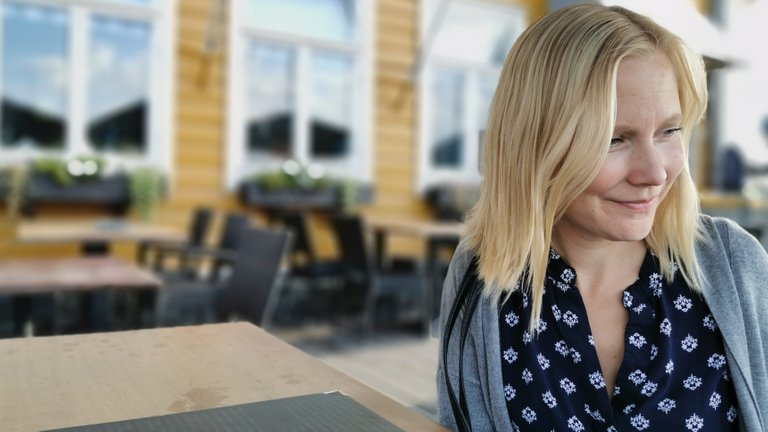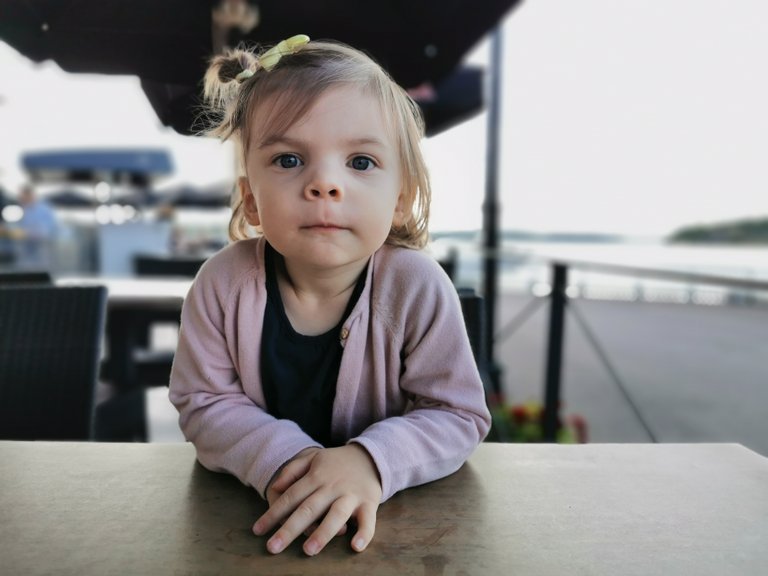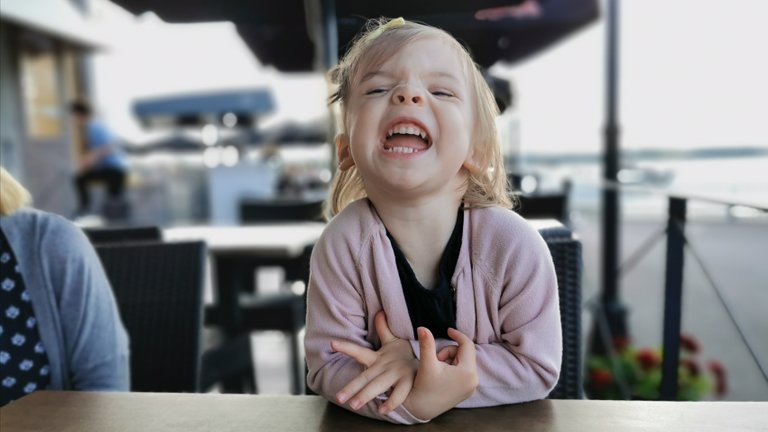 Even with the software aid, I am pretty surprised at how good the camera is on this phone and glad I got it as I won't feel as bad if I don't have my Olympus on me.
Phone cameras will unlikely ever replace a real camera, but with so many only using phones these days, the improvement in the technology should at least eventually mean fewer shit quality images in trending. But, a few free downvotes are likely going to arrive before people upgrade their phones.
I will go through the images on my camera later and I already feel that I should have put more effort into taking them as, these ones are so good. No matter the camera though, good photography is an art that many don't have the eye for. It can. Be learned of course, but most these days spend their study time working on their "selfie face".
I wish I had practiced posing for photos more as perhaps the someone would take a photo of me. =P
Taraz
[a Steem original ]