I spent the weekend at Tranmer House formerly Sutton Hoo House in Suffolk to explore the Anglo Saxon burial mounds two of which contained full size ancient ships and the largest Anglo Saxon treasure find ever. (Video is in editing coming soon)
I thought it might be a good idea to show you a glimpse of the discovery.
The photo below shows the ghostly imprint of the remains of a 90 foot long Anglo Saxon ship buried in the 6th century.
The acidic soil destroyed any organic material like bodies, wood and cloth but it's iron rivets and many precious gold, silver and gemstones survived.
The Dig revealed this sand impression of the ship.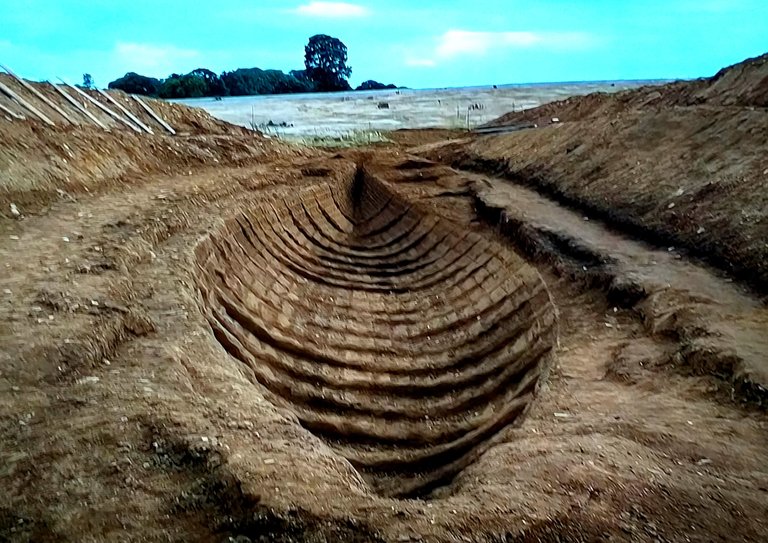 The Dig movie covers a lot of interesting things but it's a tad Hollywood.
The real story is much more interesting.
Basil Brown a local penniless self taught archeologist was engaged to carry out the work by Edith Pretty the wealthy landowner in 1939.
Up until this point very little was known about the Anglo Saxons in terms of relics or their history and culture in general. They were formerly thought to have been pretty primitive.
Ship scale drawing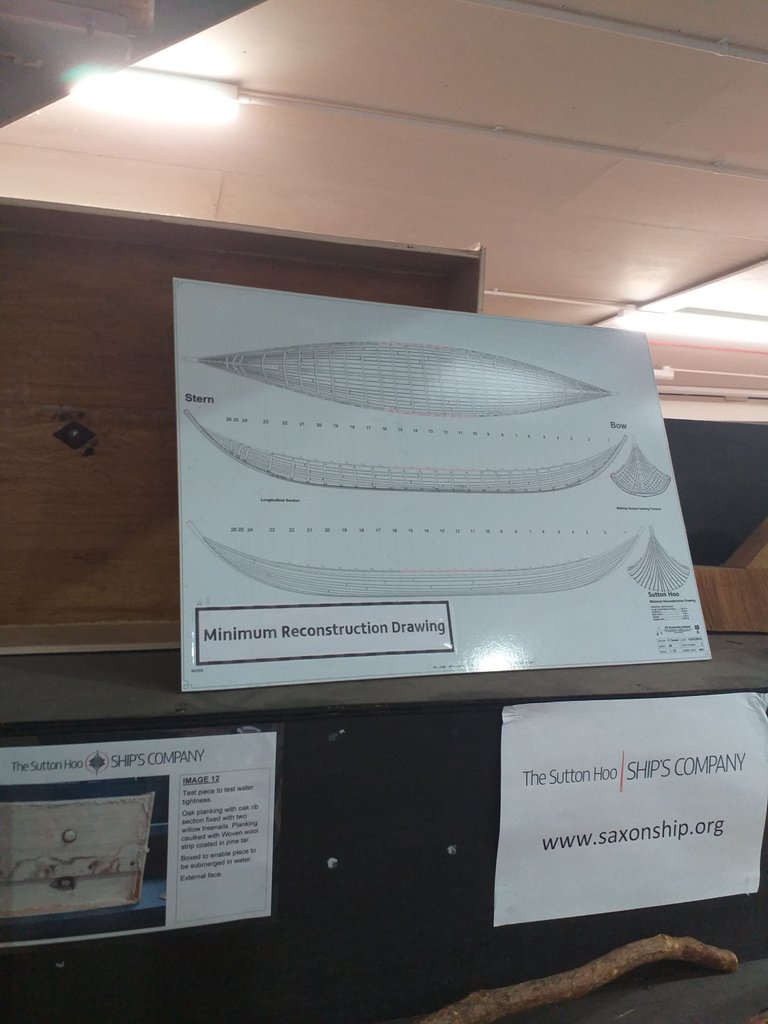 Keel beam made of oak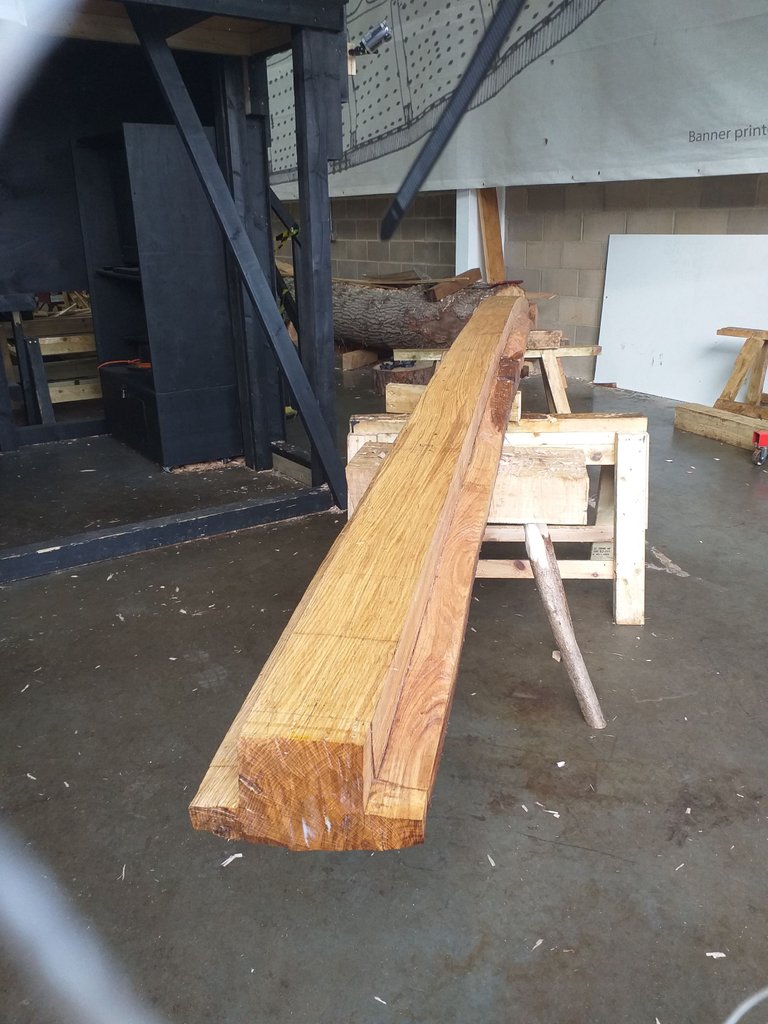 The ships rib structure takes shape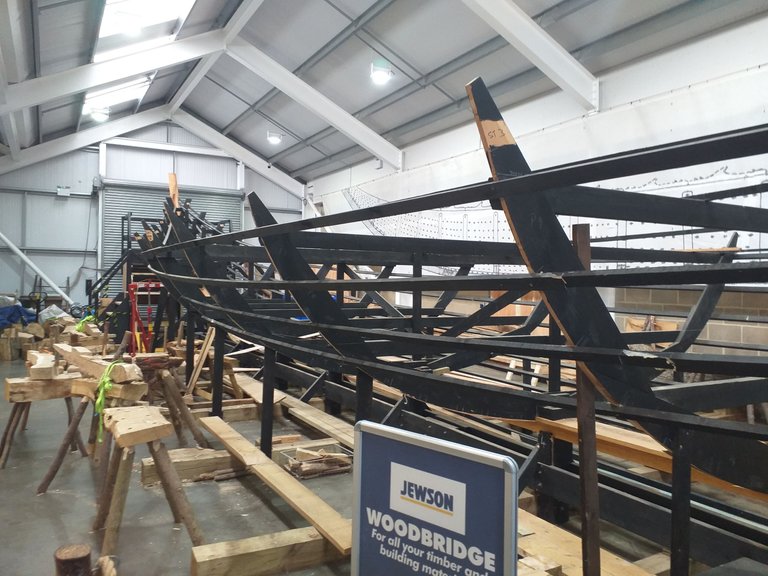 The prow or stern of the ship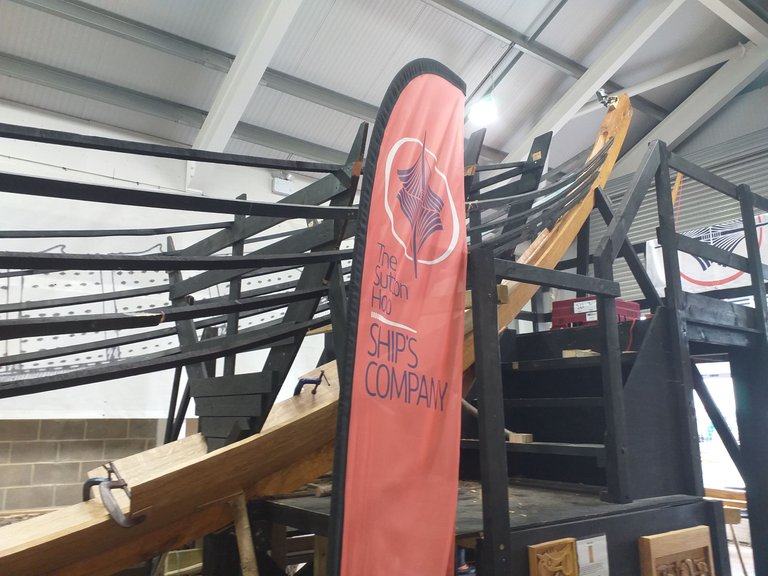 Apprentices practice on this mock up below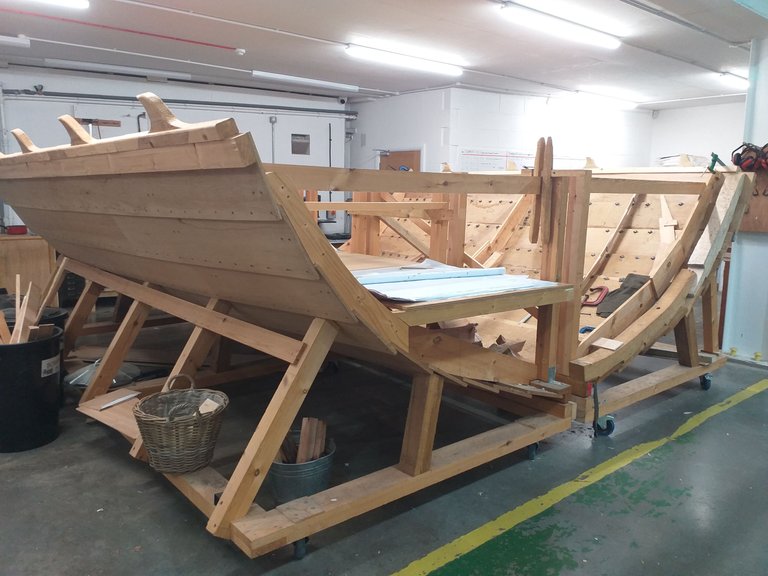 Side view. Note the scaled up drawing on the far wall. Detailing rib location and rivet points.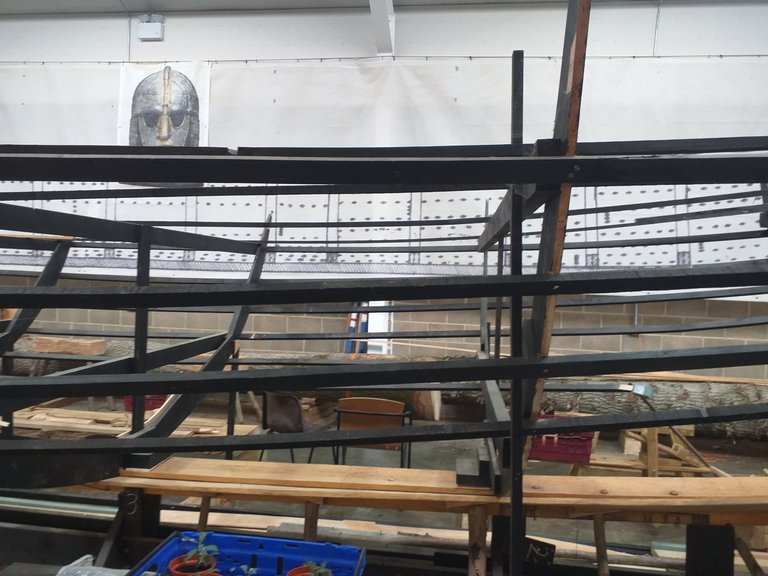 The ship is being rebuilt using the same tools and methods that would have been used by the Anglo Saxon boat builders.
Made from oak these ships predate the Vikings ships by about 200 years.
Anglo Saxon Ship in Woodbridge Harbour.
1400 years ago the Deben river below would have been full of similar ships trading with places as far away as Syria, North Africa and beyond.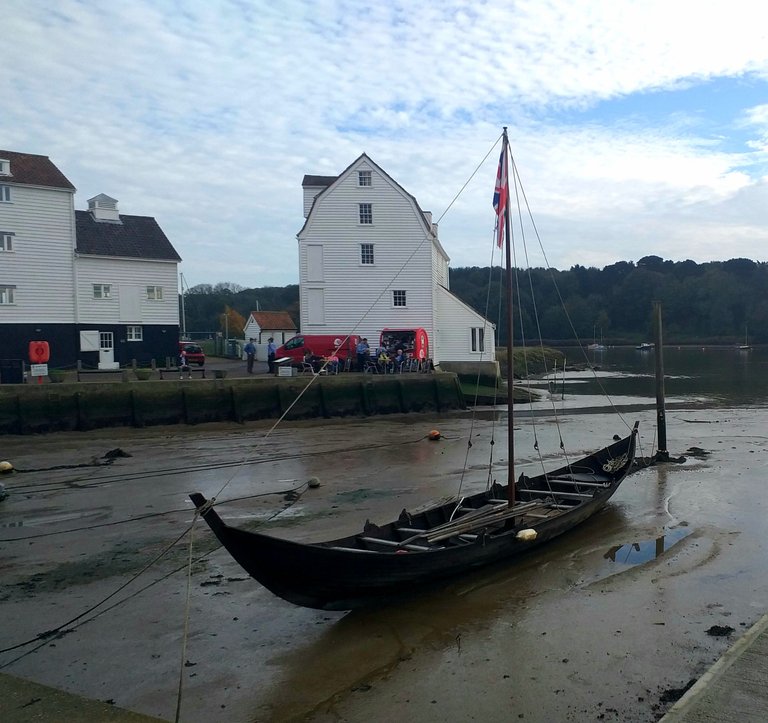 What is an Anglo Saxon you ask?
The Germanic tribes of Angeln, Saxony and Jutes. They sailed to Britannia after the Roman's left in AD 410.
They introduced new gold and silver coinage to England.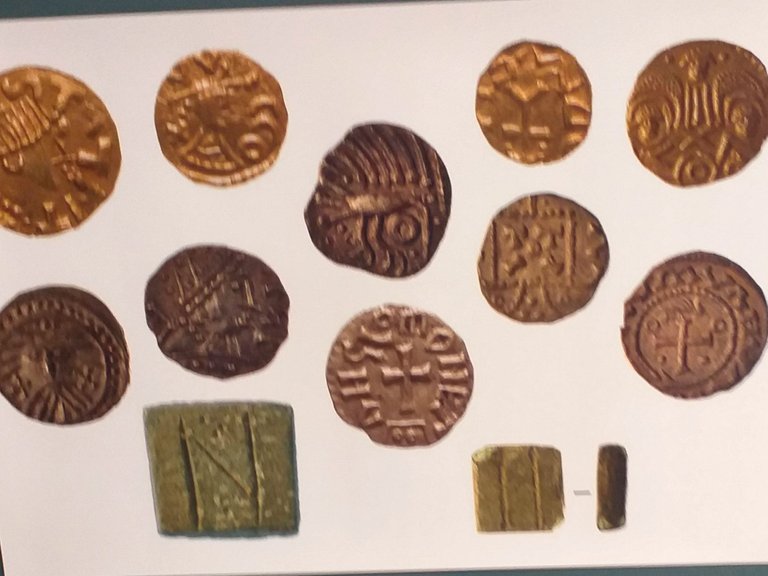 "Angle land" became England and the English as a distinct albeit mixed cultural group began.
Curiously if you ask an English person about their roots they often say Anglo Saxon without hesitation?
I wonder if they are aware that they are basically saying that they are all foreigners?
What do you think?