Today I had a lot to do, and I still have, both online and offline ... preparing some longer posts than the one you're reading now, planting some tomatoes and similar garden stuff, soon I'll have to go in the city and buy some things ... so for today I took just three old photographs ... and I'll try to make a short but relatively decent post out of them.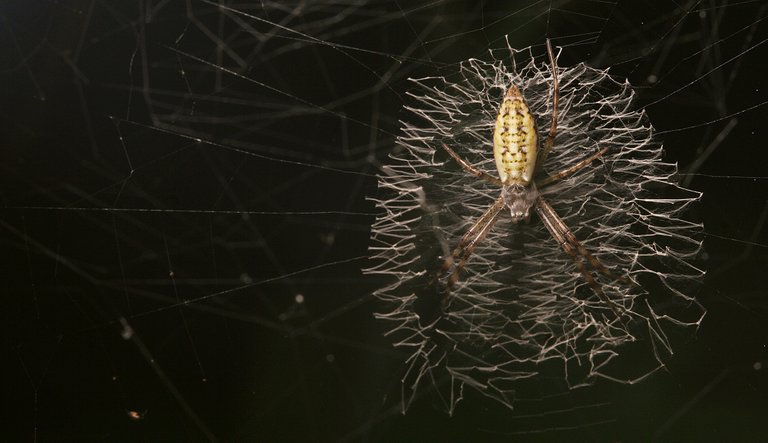 (Enlargeable)
Here you can see the young, not completely developed Wasp spider (Argiope bruennichi).
The function of the circular zigzag construction that looks like some kind of nest still isn't clear.... when the spider grows, he ... or she ... will build the zigzag part in a vertical row through the orb, instead of this nest - like shape.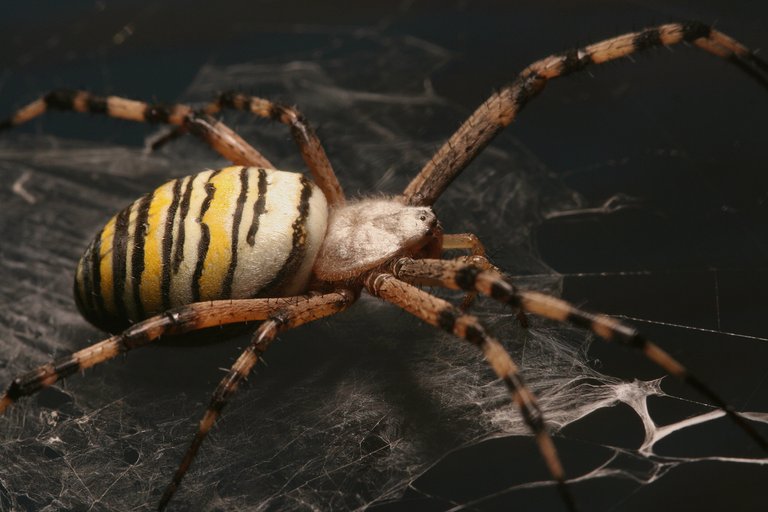 (Enlargeable)
On this photograph you can take a look at the adult female. While on the following ( and the last) picture ...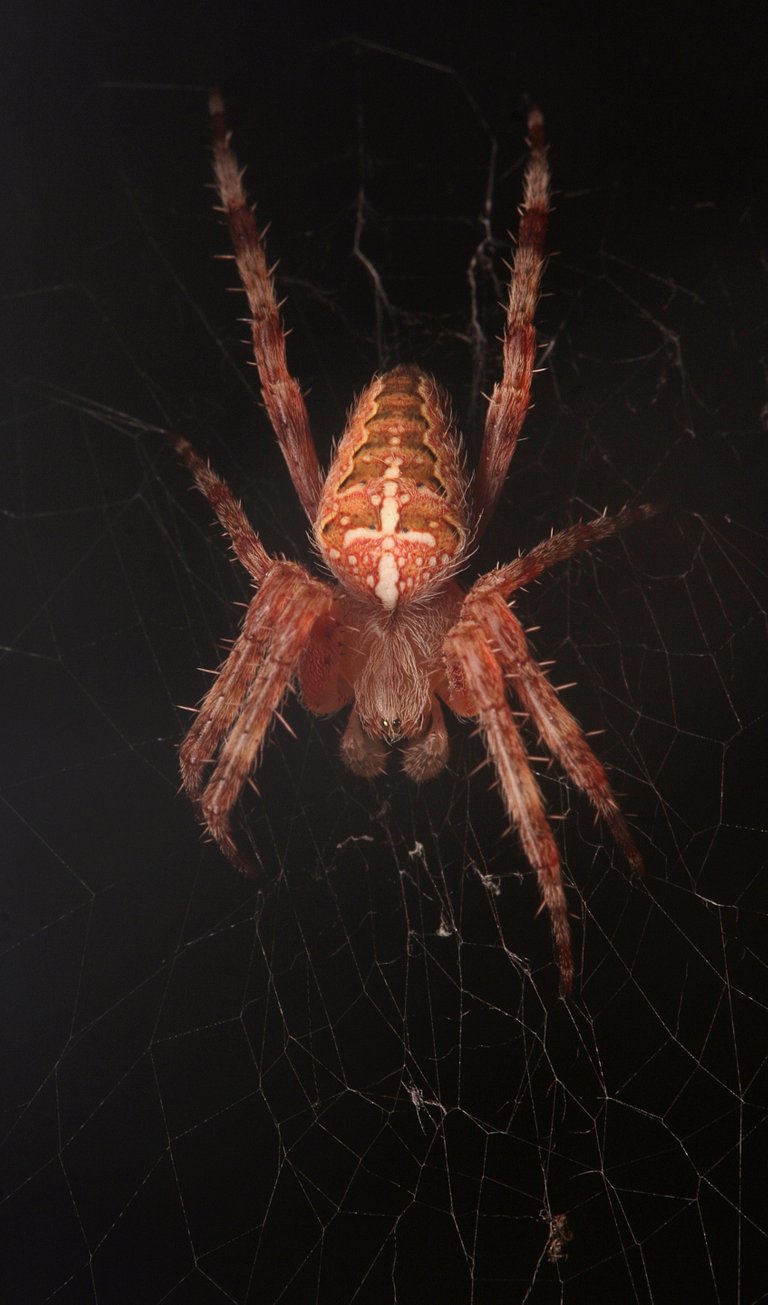 (Enlargeable)
... is the Araneus diadematus spider, decorated with the beautiful symmetric design that looks like some medieval heraldic detail.
As always in these posts on HIVE, all the photographs are my work.