This is an attempt to look at the corona phenomenon from a less emotional and more philosophical perspective. Though it will trigger emotions anyway.

First, I would like to offer a mental game.
Starting from the statement that viruses are an infinite number of viruses. The infinite number is not to be understood directly and literally as if there were an infinite number of different viruses, but rather in such a way that there is an almost infinite number of viruses that can be considered infinite because viruses cannot be fixated - i.e. their varying properties cannot be chiselled as un-varying into stone.
This means in this context that due to the constant change of all living entities on this planet - and those interacting with the living entities - no subject remains eternally the same, but is subject to a constant process of change according to internal and external influences.
It is important to acknowledge this assumption and let it sink in, so that the following considerations are not rejected.
If first this statement is accepted as positive, i.e. there is no fixated virus, which remains the same for ever, this raises the logical question, why a virus can be found as "new" or "never been found before" at all?
Let us go on to say, in order to be able to treat the topic at all, that there is a pool of viruses that is considered to be infinite, but that we assign the number 100 to it.
I know it's a contradiction, but I need it first to develop a thought that I have always tried to notice in the back of my mind, but which I have not yet been able to grasp.
I further claim, for example, that today's science has now identified 99 out of 100 viruses unambiguously and without any doubt, just like all subspecies of each virus strain. And now I say for example that the 100th virus is the Corona virus, here called Sars Cov2 or Covid19.
...Already now I stumble over this statement, because it should be known by now that "Corona" is not a single virus, but this term means a strain under which the different Corona viruses fall. Therefore the thought arises that it is strange that in February there was talk of a completely new virus, it should properly have read "a new subspecies of the Corona viruses". But more about this - maybe - later.
Theory of understanding everything
When the modern people of today say that they believe that, for example, human anatomy, just like the genome or the brain, is almost completely understood, the thinker hangs himself up on the word "almost". Basically, it means everything and nothing. Further, modern man assumes that if we already understand almost everything, we may not yet understand everything, but soon we will understand everything. And this brings me back to the example with the number 100 and that we are currently at 99.
But now I look at all viruses, from 1 to 99, and I say, for example, that number 28 of the identified viruses is the influenza virus strain. The number 28 has maybe 10 subspecies and these subspecies in turn differ strongly, medium and slightly from each other. And I then look at number 6 or 45 or number 84 and so on.
Changelings
How can I actually be sure that what I identified as number 100 today was not already contained in number 28, the influenza virus strain? What actually tells me without any doubt that I have found something completely new here? Isn't it also true that not only viruses are changing, but also the history of virology, that diagnostic methods are changing - from the simple to the electron microscope, for example - and that medical history in its entirety is constantly changing via the concept of conventional medicine?
And here, in any case, what is important is the human being himself, who is also subject to constant change, continuous processes taking place in his body, changing it and suggesting mini-evolution, because the human being is not a self-contained system, but is in permanent exchange with the environment. By breathing; by inhaling the gas mixtures necessary for him, by eating, eating vegetable and/or animal food, by drinking, ingesting water molecules and other microbes, by staying outside; absorbing sunlight, exposing the body to wind, rain, etc. And so on. So everything goes into one and onto one, so to speak.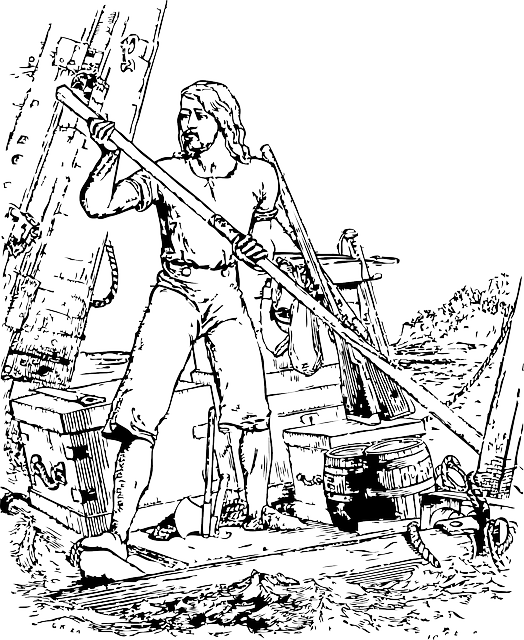 Every human being who processes and metabolises everything that goes into him and onto him in his own individual way is therefore unique, because nothing happens in the same and exactly synchronous way in another human body. If it were so, we would all look exactly the same, be the same size, have the same hair and skin color, our organs would be exactly the same and so on. If it were so, we could be put on top of each other accurately to form a homogeneous structure.
Difference is needed to experience sameness
So the further assumption is that we are different in our uniqueness because the differences seem to be useful. And can be considered aesthetic. It's quite boring to have subjects in front of you which all look the same. You may use sameness for art and then make the viewer of the art aware of "difference". Sameness is used for packing stuff. Square boxes can be packed much easier once you have them in the same sizes. Cities can be planed more easily when you draw square buildings and streets on a plan.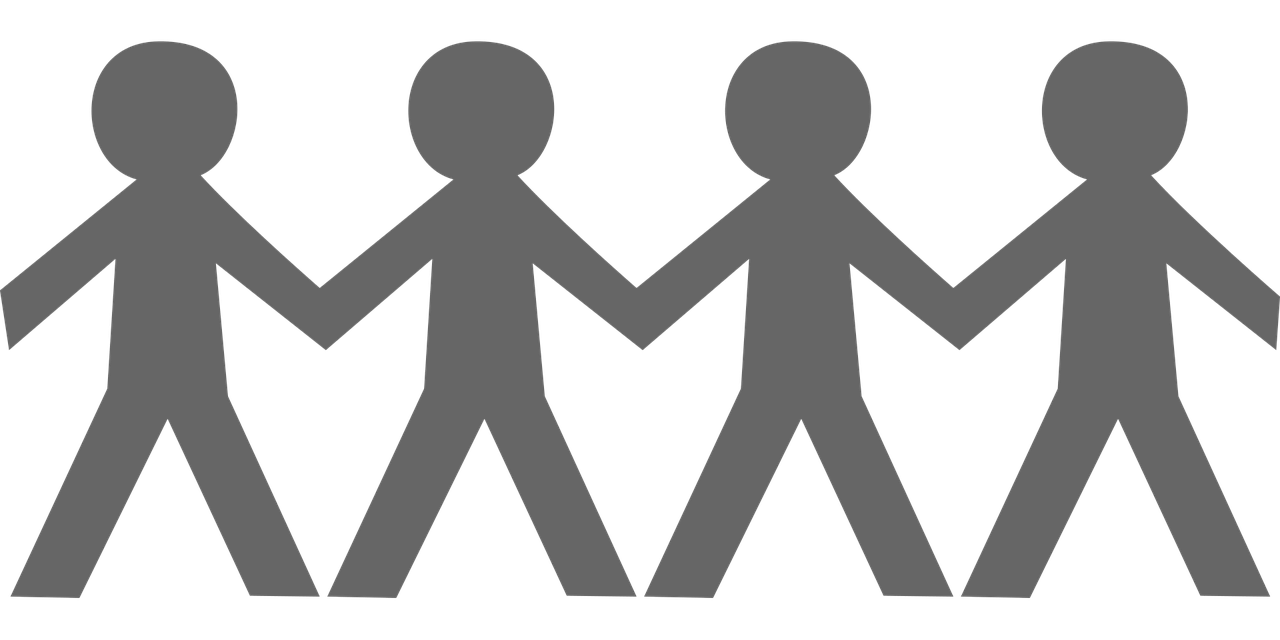 Rooms can be easily tidied up when you have nothing in them and can sweep a squared space. If the surface is clean and plain you've got no problems in counting many of those clean things. Squared fields are easily harvested with the same machines. You get the idea.
But if sameness was such a successful concept, why on earth do we look different and why do plants and animals and rocks and bacteria look so different? But of course, we also look the same in numbers. Two arms, two legs, one nose, one mouth, two ears. One heart, two kidneys, one liver. One brain.
But back to the viruses.
Human Desire for Novelty
So if I want something new, how do I proceed so that I can credibly show the new to the world? I have to say that a thing that, although it comes from the billions of years of good old earth, appears as a total evolutionary newcomer, doesn't it?

But now I ask myself, how exactly is that supposed to happen? Wouldn't I have to wait for exactly the right moment, just like the eye of God lets my gaze wander over the creatures of this earth, and then, in a moment of great clarity, pick up a being that has just formed itself anew? But from what has the being formed? Did it change from a fish to a vertebrate before my eyes?
Certainly not. As it seems, there are intermediate species, like the fish with legs. I don't know how long this interesting life form will exist, but you can still see some of them slinking happily in the mud. If something dies out, that we knew or saw before, we will notice it. But if something new comes along, it probably doesn't develop before our eyes, but rather happens in hints or even unnoticed, because it happens so slowly that we don't really see it.
With the assumed killer thing... What might be the reason for this assumption? Can it be ruled out that the will for novelty plays a role here?
Bam! Here it is?
So how can anything on this planet, in this solar system, in this galaxy, be "new" when everything is terribly old and moves incredibly slowly? Evolution is not just a snap and whoosh, from one moment to the next something completely innovative will come out of it. Even accidental or manufactured connections are not really new, they only operate with what is already there.
Man as an observer of his reality cannot really observe, because he does not get old enough to become a witness of something that describes a starting point and an end point, because nothing in his presence has not already begun before him and would not continue after his death.
The "new", is it not therefore rather a will and desire, sprung from the human spirit, the father of a thought, an idea? Is it not the vanity of the human being that lets itself be misled and absolutely wants to be regarded as discoverer?
Making it fit into a theory
Where something does not quite want to bow to this will of discovery, there it is just bent. Thus I must state that such things which want to sell themselves as "new" are actually always accompanied by human action. Biological evolution, it seems, does not set itself to work of its own accord to shake its own sphere from one day to the next.
Mutants do not simply come into the world as mutants and then do their evil mischief in superior numbers. Embedded in the field of non-mutants or only slowly mutating creatures, they do not have much to report, because they cannot really assert themselves. Something that deviates too much from evolutionary slowness, how is that supposed to be permanent or of significant presence?
It is only the human being who intervenes in this process as an evaluator, as a judge, who gives it all meaning. He points his thumb up or down.
Man sets a merely arbitrary boundary, simply designates a number, which from now on he defines as limit. And thus the allegedly completely new corona virus has appeared under the burning glass of our attention.
If you follow the thoughts expressed so far, we have a phenomenon that is not new. But we believe in it and we act as if it were possible that somewhere in the world - all of a sudden - something completely new is born and then comes over us.
It seems that we underestimate evolution and wish to accuse it of an unforgivable mistake.
We take it personally when something in the development and interaction of all living and existing earthly things disturbs our existence. We regard this disturbance as unacceptable. As if we were personally offended by the fact that evolution does its thing better than we do.
Which is probably due to the fact that we do not see ourselves as integrated in evolution but as excluded, isn't it? If we were to see ourselves as part of evolution, as part of a creation that we cannot really understand, how would we deal with the phenomena? Probably much more friendly. Less invasive.
The transhuman dream
Some claim that this very thing - the intervention in creation - is also a normal part of evolution. That man has created technical extremities, extensions of his sense organs, because that is the natural course of things. And that those who are against these technical innovations are the eternal yesterday. If such things had been born of kindness and fearlessness, I would probably have little objection. But I don't think that the idea of transhumanism was born out of serenity, joy of life and acceptance of human weaknesses and blemishes.
I think it is a megalomaniacal part of the human mind that fears its own demise and finds death unacceptable. But we have also understood that around us in the universe, death is constantly happening, right?
Not even the sun will be able to rebel against its death and will eventually perish. At least we make this statement. If we assume supernovas to flash gamma lightning through our universe, how can we even wish that our biological existence must be preserved?

But this is exactly why the transhuman idea says: then we will no longer be human beings, not biological beings, but technological ones. I laugh (and fear) at this idea because I find it less than infantile, because it is hatched by adult brains, not by children. So we are to become machines? At some point transfer our consciousness into a machine being and then attain immortality?
... For me, this is the scariest idea of all: forever trapped as a machine consciousness that would have to kill itself because it would be otherwise immortal. I wonder how long it would take until the transhumanist, who "stored" his consciousness on a metal hard disk, would longingly wish for a carnal existence. It would beg to be allowed to experience a carnal touch only once, to be allowed to become really ill only once, to have sex only once. Begging, begging, this consciousness would beg to be allowed to die.
Of course, it could also become completely crazy. And indifferent. Forget itself and everything. Who wants to know that for sure? It could fall asleep from boredom, because now in its immortality it could see and do everything. And destroy everything which tries to wake it up by a built-in mechanism. It would have enough time to invent such a mechanism.
Closeness and Touch
Whatever. At the moment we see that we want to breathe, love and touch carnal beings, which are biological through and through. We will not die because a supposedly new virus will kill us. As always, we die most when we kill and harm each other. By omission or by action.
Both argumentative sides will not convince each other of the correctness of their arguments, basically an almost hopeless venture, because there is probably none of these two sides. The ones who say "Help, the virus is killing you and me!" support the argument of the apparent opposite side, which says "Help, the omitted operations and other health problems are killing you and me!", because they start from one and the same attitude: That illness and death are unacceptable.
The value of non-avoidance
There is indeed an alternative view, the one that does not support avoiding the occurrence of illness. That considers the entry of disturbance in a habitual order as potentially valuable. Only when I have overcome a disturbance can I appreciate the order as such again. Only when I have experienced a phase of pain, physically and mentally, do I appreciate the experience of non-pain.
The unconditional desire to avoid illness and pain altogether, however, leads to a state of avoiding life itself. To stay into a comfort zone, unchanged, will turn itself into the exact opposite: a non comfort zone, where everything will be fought against that threatens the comfort and therefor turns itself into absurd horror.
You can already start to count the stories from the street.
There was this event in Germany, Göttingen, where they shut down a whole building and put the people under quarantine. I think, they were seven hundred of them which had to stay in their tiny apartments, mostly people from foreign countries. A huge fence was erected around the area and police were placed to watch the rules.

To avoid being infected by the virus, they closed a huge building and forbid all inhabitants to move around. Then it does not count that people start to get mad inside. That they might become violent towards each other. That they might get sick from other illnesses and that happenings occur that the outside world could not think of. Reality always comes up with the unpredicted. This can be seen as a concentration camp. Why? Because, literally, the authorities and frightened people concentrate on only one thing: the virus.
You don't even have to send in people who torture those imprisoned ones, you just have to make them afraid and insecure, give them no information and reason for this form of treatment other than "you are a threat to humanity" and you will end up with war between the prisoners if you do it long and strict enough.
Of course, not everyone will turn into a criminal or mad man. Of course, there is the chance that you will have sensible humans who start to work together instead against each other. To stay sane, you gotta break the rules, no? But for those who felt this situation as horrible and unbearable you created trauma. Which has to be healed and taken care of.
I can beat myself with my own argument and say: But then you also overcame a situation of un-freedom and will feel the value of freedom even more so.
That's right. To appreciate to be free, I cannot avoid the experience of being unfree. The whole event for sure counts as a story of adventure, ... once it's over.
But this is the point: How long can we people endure this state of avoidance? Are we so mature and wise that we calmly and serenely view the crisis as something potentially valuable? Maybe so. I don't know.
For my part I was more of an adventurer than a security seeker throughout my life. Not a saver but a spender. Living from day to day more often than going into detailed planing. Actually a misfit, without being recognized as such, for I held connection to what one sees as adaptation to the main stream, and little escapes here and there from it.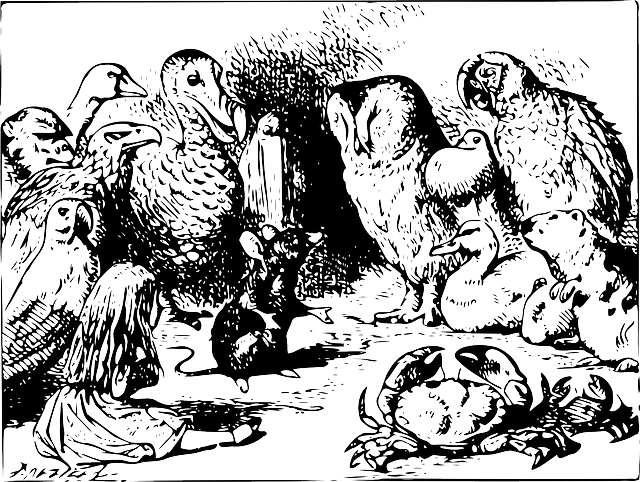 For me, mis-fortunes are a source of story telling.
Which misfortune has not killed me, put me into the situation to talk about it. Maybe a bridge walker.
I don't want to become a machine. I dislike being dependent on machines instead of people. Dependence on people for me, is more realistic and biological coherent. I dislike being navigated through town and landscapes by a digital device. I prefer to keep track by trying to remember the roads. I disagree with machine helpers which remind me on all appointments, tell me my own phone number or store my personal memories. I highly disagree on labeling people through scanning through their "social media" activities and statuses.
In order to become no member of a new order or transumanly effort I hope to die sooner than later. Not tomorrow. Not next year. ... Maybe ... maybe people have to die earlier and their average life span shall decrease instead of increase. Because, after all, when things develop so fast, I don't want to hold that pace. Even with the age of fifty I feel like between my son and me there is not one generation but several. It feels like he lives in a total different world I live in.
I am slow by my nature. Why should I let myself being forced towards a notion in which mono-causes seem to have a come back? It seems that science in its actual meaning only had a short life span and is now being replaced again by superstition. Where does it come from if not from fear of the unknown? The unbending will to understand everything to the fullest, while I feel that this never will happen to its fullest? ... Other than maybe in the moment of ... death?
Have a good day.
Keep to adventures of unforeseen nature.
But don't pick the hardest one.
---
Picture Sources:
Bild von Gordon Johnson auf Pixabay
Bild von mohamed Hassan auf Pixabay
Bild von Clker-Free-Vector-Images auf Pixabay
Bild von chachaoriginal auf Pixabay
Bild von Clker-Free-Vector-Images auf Pixabay
Bild von intographics auf Pixabay