So I had a bad case of carpal tunnel syndrome for two days and then today it's finally better. What do I see upon checking Twitter with my now functioning right hand? PLDT got hacked!!!
Well of course if you're not in the Philippines, why would you care if it was hacked? You don't use their internet service so why bother reading this?
Hah! Well guess what I think about that hacking activity.
It is petty.
Hackers who call themselves Anonymous Philippines hacked PLDT's Twitter account because of poor or slow internet service? Are they for real?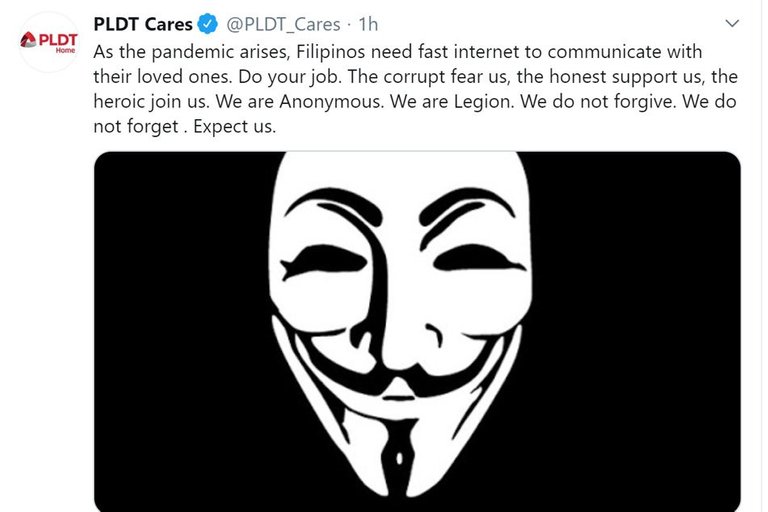 My first reaction to this was one of outrage. I mean, if they are good hackers why hack just a Twitter account for slow or bad internet service? PLDT even offered a free speed boost since quarantine back in March and this is what they get?
Bakit hindi yung mga corrupt politicians ang i-hack nyo? Mga may ill gotten wealth n corrupt officials pati na POGOs n may utang na P50B in tax, un kunin nyo at ibalik nyo sa Philippine government hindi yung dahil lang mabagal yung internet ihahack nyo na. Sus.
Why not hack the corrupt politicians. Those corrupt official who have ill gotten wealth including POGOs that have 50 Billion Pesos unpaid tax, that's what you take and return back to the Philippine government. Don't do such just because the internet is slow. Jeezus.
Umayos kayo Anonymous utang n loob. D ung ganyan kababaw ginagawa nyo. (Pls do better Anonymous. Don't do petty stuff like what you did.)
If you really want change then do something good for the gov't, or even for the environment kung gusto nyo. Hanapin nyo ung mga head ng illegal logging. Or ung mga taong panay child trafficking. (Look for the heads of illegal logging. Or those involved in child trafficking.)
And because I was posting such comments on Twitter and Facebook. I saw an interesting Esquire PH interview article. Wow they were able to get ahold of someone from Anonymous huh?
So I found out from the 2017 article that they also did some hacking related to COMELEC/election and West PH sea dispute etc.
From what I read, yes I know it's not easy to hack but if they are indeed the good hackers they claim to be then they should find bigger ways to help unfortunate people & the environment. Hindi ung mabagal lng na internet ang pupuntiryahin. (Not just making the "slow internet" a target.)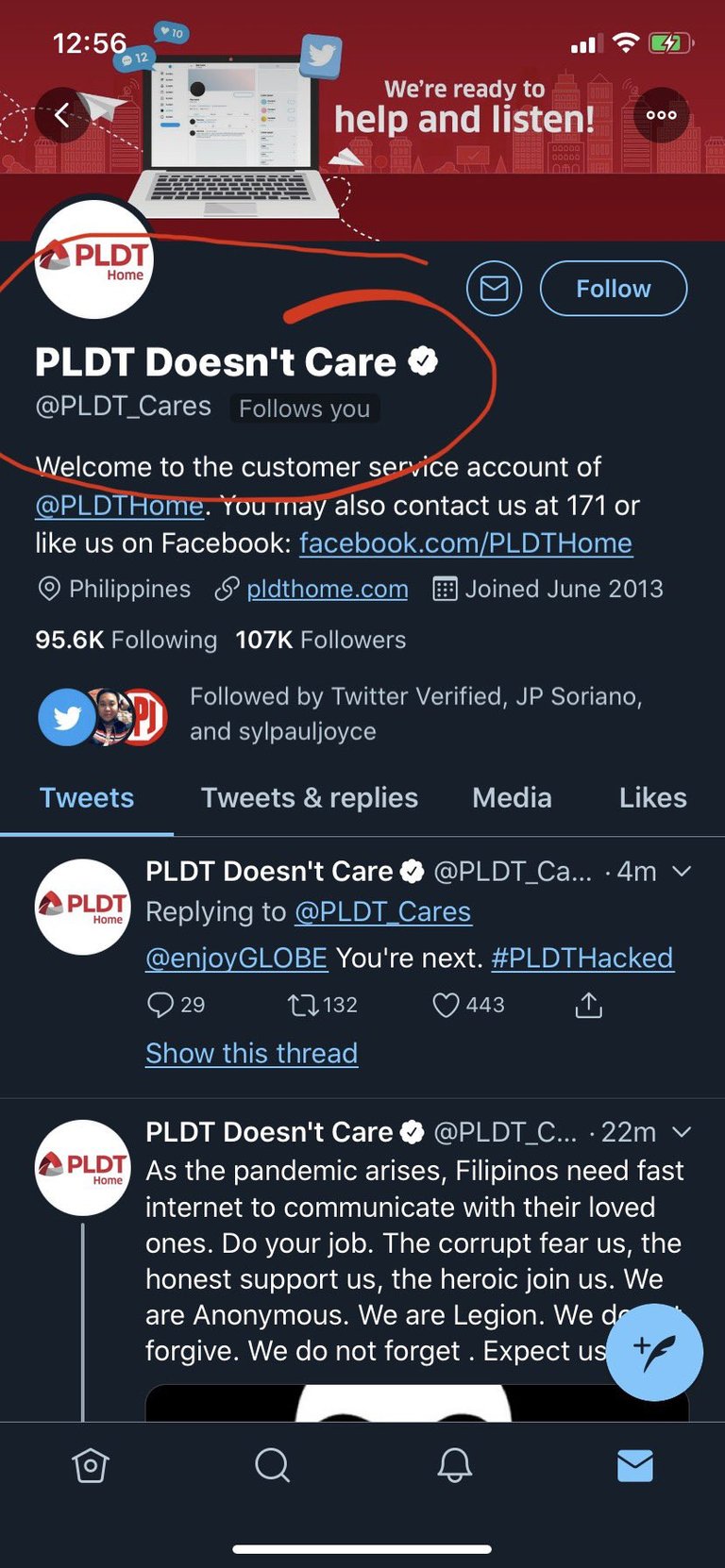 Aside from that, there's the issue of violation of privacy. I'm sure they were able to see all the DMs sent to them. Especially something like this celebrity's concern.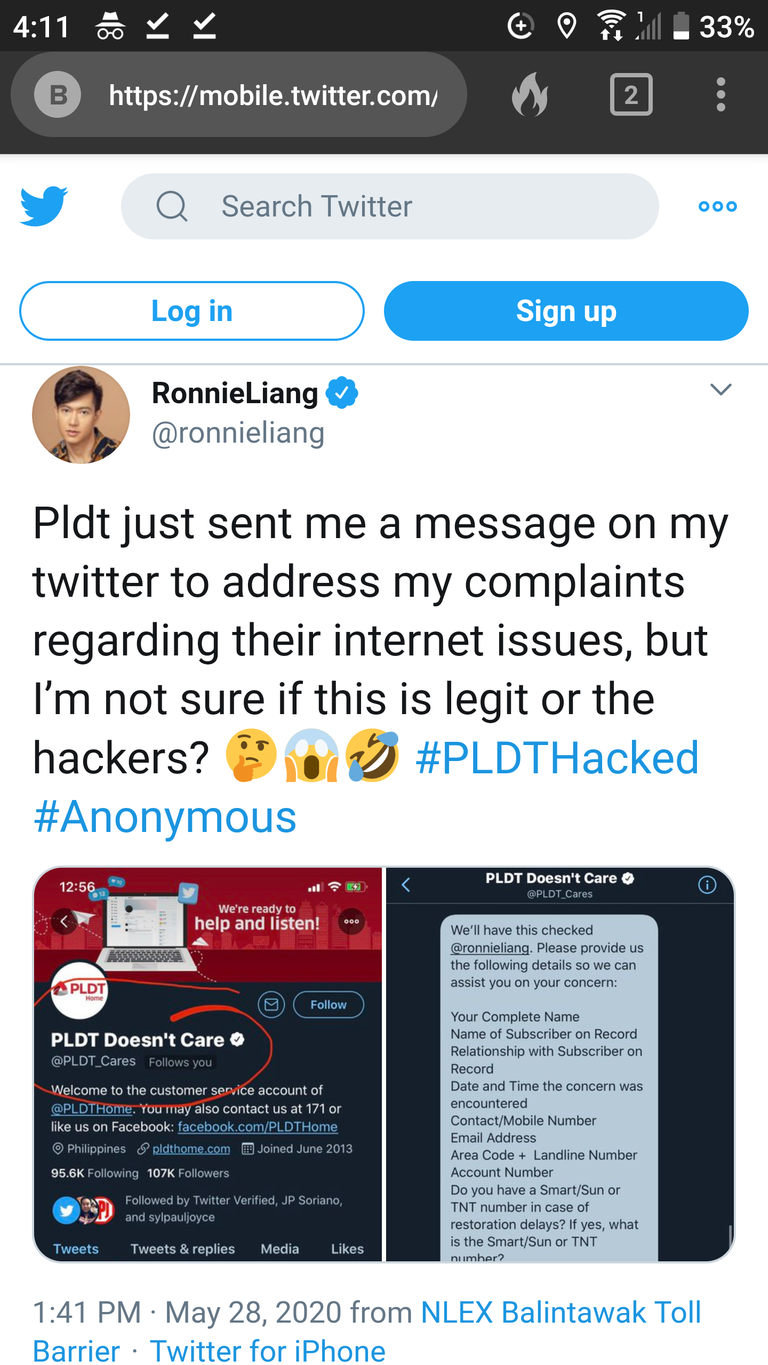 Yeah I know that's another topic altogether, still it is a cause for concern. It would be better if they concerned themselves with the bigger things because they can do it.
If I knew how to hack and was interested in it, I'd do what I mentioned above. Unfortunately I can only comment on what those hackers did. Sad life.
How about you? What would you do for the greater good if you are a hacker?
XOXO,
@artgirl


---
---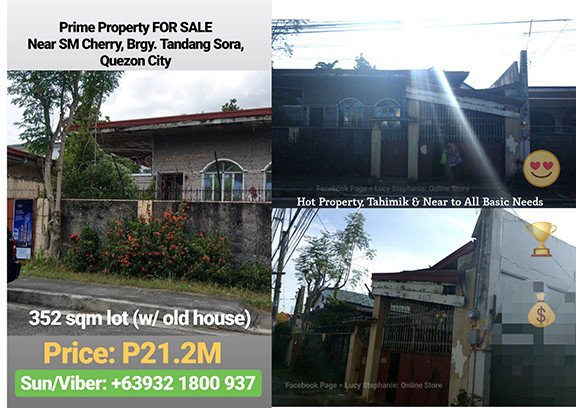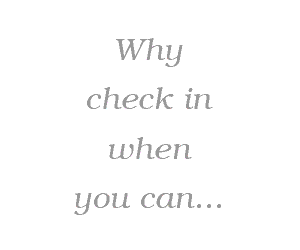 Read Philippine Condo Buying FAQs Here
Join us Today! Earn CASH (thru reward points): Answer Surveys, Polls, etc. | Create Quality Content and more!


Order One Opti Juice to help you fight illnesses!
Spam or irrelevant comments will be downvoted if not revised upon warning.

Written by @artgirl for Hive/Steemit.
© Art x Stephanie Rue
@artgirl is a freelance writer/artist, online seller and real estate agent. My Steemit posts may contain referral/affiliate/merchandise links.
Contact me for your art, Writing/Research & Metro Manila (NCR) property needs.

For business inquiries, you can chat me up on Steem.chat, Telegram or send me a Facebook message. Link in my bio.
---
Like it?
Upvote, Follow and Rehive/Resteem/Share for appreciation.
♥ Thanks! ♥