Well well well, after 11 years I finally am able to have my mercury amalgam teeth fillings removed! 🎉🎉🎉



What Amalgam Fillings?
For those too young to know, it's bad for the body. 🤣 Mercury amalgams are toxic. Supposedly it makes you sick slowly but surely.
No I'm not going to do a scientific article abt this now. I'm not in the mood. 😂 Just do your Google search and you'd be able to see what I'm talking about.
Mercury poisoning is no joke. Of course if it seeps to your body in very small quantities, over time it will accumulate and have bad effects like various diseases.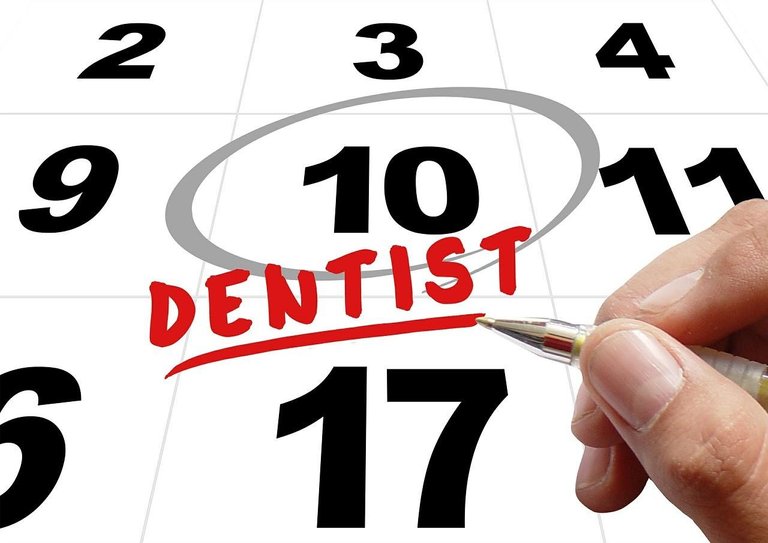 That's Just Baloney (And Why It's Not)
Yeah I've also read people discrediting this mercury amalgam issue. Also, if you've never had it then of course you won't care or relate. 🤷
From my experience I can tell you this: when 2 more mercury amalgam fillings were added in my mouth in my youth (haha like I'm so old, 😂) I noticed the difference.
We were living in the province then and I was too young to know what was going on with me. All I know was when I got the two new ones my memory became not as sharp as it was before. The new batch made my teeth amalgam total to 6. When it was just 4 I didn't notice anything. Imagine having 2 more and then suddenly I had brain fogs. Out of the blue I developed a kind of mild psoriasis (self diagnosed, hey I was young) that seemed like an allergy. I never bothered much with it even though it was annoying. Some of the skin on my face was peeling and made my skin red. Ugh. And of course I just have to mention again how my memory wasn't as good as before for some unknown reason.
Yeah maybe I can blame it all on growing up pains. Who knows right? I didn't go to any doctors. Didn't tell my mom to bring me to one cause it would only add to the expenses. We didn't have that much money so nevermind. (😂 Oh poor young me. 😂😂😂 Frankly my life back then was pathetic. It does have it's good times so it's fine. 😅)
How I Found Out the Real Culprit of My "Weird" Health Issues While Growing Up
Anyway so when I was having all these weird sicknesses coming up one by one over the years it wasn't until 11 years ago when I got serious on finding the reason why it was happening. As I grew older and a little wiser back then, I had to wonder what was going on, right? I mean... It didn't seem normal I would develop something out of thin air. Why was I having problems with so and so? So I did some online research and voila! From the symptoms I typed in I saw a search result about mercury amalgam tooth fillings.
As I read it, everything started to make sense. I then read all the online articles I could find and concluded: the metals in my teeth are indeed the culprit. That's when I realized what I mentioned above. The brain fogs... The other mild health issues, one slightly not so major health concern and all that jazz. What else could it be when it's the only foreign thing in my body?
So right then and there I searched for any local holistic dentist and found one! Hurray! Good thing by that time I was already living in Metro Manila (NCR). I went to the dental clinic and had some xray and procedures done. Voila the price for complete removal of everything was expensive for me then. 🙃
Of course because I had the "poor me" mentality back then. Did I say pathetic already? I'm bashing my young self right? Hahaha. I'm so happy I grew up and got rid of the victim mentality. It's terrible and annoying being like that.
Can't help but be annoyed when I think about me back then. Which is why when I see other victim personalities I can't help but do an internal eye roll and get easily irritated especially when they're my friends. And then there's the manipulators. Heck all that is another topic altogether. Ah well such is life.
So of course because I was poor and just started working I did not have them removed. Why should I when I couldn't afford it and I didn't think I should have it removed yet. Of course I was also thinking my health issues were probably not caused by the culprit. I was in denial but the real reason is poverty. 😂
If you live by isang kahig, isang tuka (just having enough to get by) then you wouldn't care much about anything else as long as you can feed yourself.
Years went by and I still didn't know how to save money. I didn't have financial literacy at all. That's the short version of the story. (Sad life. 😂) That's why it took 11 years for this dental milestone to finally happen.



Why Not Have any Other Dentist Remove It?
Check on testimonials online and you'll find people who had their amalgams removed the proper way (holistic dentistry, dams and all) and you'll see why people should have these removed in the right way and only by qualified dentists.
I've done my research years ago and half way thru the 11 years I checked if there were any updates. Yeah there's a proper chelation protocol and such but I have my One Opti Juice so I ain't bothered by having them all removed and not doing the specific chelation procedure. If I die then it's my time to die. 😂 Morbid yes but what's the worst that could happen right?
So How's The Removal Experience?
Good thing the dentist/dental clinic owner still remembered me when she saw me. Feels good and it made me feel at ease with everyone in the clinic. The receptionist was the only one who I didn't really jibe with, at least initially. 🤷
The consultation process is a bit different though. It certainly improved a lot as compared to 11 yrs ago. Back then you had to take a blood test to see if you're healthy enough. Imagine using a Quantum Biofeedback thing that told you of your allergies and such. I also got advised to consume certain oils/vitamins or whatever to improve the health before the procedure. I only bought the grape seed oil and that was it.
No wonder when I finally went to the clinic on Tuesday the receptionist didn't want to give me any blood test form request at all. Told them I was a previous patient. Unfortunately the "new" receptionist couldn't find my record. Well hey I dunno, I didn't expect they would keep it after all those years. 🤷
They took my pictures though, like if you're a criminal and having full body and mug shots taken. Of course my face looked weird in the photo cause I was feeling weird having my photos taken as part of the new procedure. Pffft. 🙄
Also the xray procedure took longer back then, now they have an xray machine that goes all around you and it can print digital pictures in a few minutes. Ah technology.
So there I was on a Friday dentist appointment. Finally the consultation happened. The doctor told me I had this and that but maybe she sensed I just wanted to have them amalgams removed so she went right to asking me if I wanted some removed that day. Of course I said yes. Haha. I wondered if they needed any blood tests done first like before. She said it's not needed anymore. Hah!
The only thing still the same is the removal had to be done in pairs. If I wanted to remove them all in one go I would have to be sedated and no I didn't want that.
Okay okay here is the experience part.
They put a blanket on me and a small oxygen apparatus and covered my eyes, etc. I must have looked like a comfy covered thing with a big gaping mouth in the dental chair. 😂
Anesthesia was then injected in my gums. Oh my. And then they put the rubber dam and tools kept being put in my mouth. I felt tense.
Of course being in a dental chair with your mouth wide open for a long time is never a good feeling. Especially if you don't know what they're doing. That's all there is to it. Yes I know stuff were being done but I had to keep my mind off the procedure or else I would be tense until the end.
So I visualized getting buyers for several luxury properties I'm selling. You know, The Residences at The Westin Manila Sonata Place in Ortigas and the Aurelia Residences in BGC. Oh and that house with elevator and private pool in Fairview, Quezon City!
Some of my imagined buyers were signing buyer info sheets, others giving checks or reservation fee checks to me and more. Haha. That really distracted my mind from being anxious about the dental procedure. Even with the spa-like instrumental music I of course still felt bothered with everything being done in my mouth.
Overall I think it took like an hour or so for the procedure to be finished. Good thing I ate before I had it done otherwise I'd die of hunger. 😂 You're not allowed to eat for a certain amount of time after the procedure.
The last part of course is having new teeth fillings. Will have to ask what they use to replace old fillings. I'm thinking it might be the one that needs light curing.
Yep I'm sure because they put a lighting tool in my mouth. I could still see some of the light even though I was well covered and comfy.
Anyway how about you? Have you tried going to a holistic dentist to have your mercury amalgams removed? What do you think about this topic? Would you also be interested to do it? (If you're in the PH I can refer you to the dentist if you'd like. 😀)
XOXO,
@artgirl
---

@Written by @artgirl for Steemit.
© Art x Stephanie Rue
@artgirl is a freelance writer/artist & online seller. My Steemit posts may contain referral/affiliate/merchandise links.
Contact me for your art, Writing/Research & Metro Manila (NCR) property needs.

For business inquiries, you can chat me up on Steem.chat, Telegram or send me a Facebook message. Link in my bio.
---
Like it?
Upvote, Follow and Resteem/Share for appreciation.
♥ Thanks! ♥