Hello, how are you today? I want to tell you a little bit about a community I'm a member of and with which I've been able to grow together with all the other users, it's called @project.hope you can visit it at any time. In this space all the users do the possible thing to support to us, commenting and voting our publications, the idea of everything is to be a very united community and I believe that we have obtained it.
I would like you to dare to visit us, you can leave me your opinion in the comments.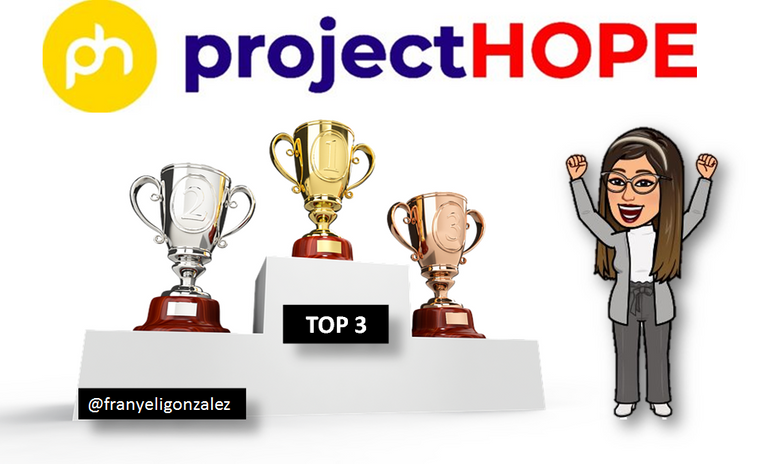 Source
Source
For that reason today I bring you my top 3 of the week, I think they are publications of great interest and quality. Take a look at them!

MY TOP 3
First of all our friend @josevas217 brings us a publication on the impact that different types of transport have had on the pandemic we face today, although he does not disagree with the trips, he shows us the other side of the coin by saying that thanks to technology and the ease we have to move around, the covid could reach different countries much faster. It also tells us about certain businesses that have been affected by this situation such as TOURISM. If you want to visit his publication here I leave you his link:
New reality in a globalized world


Secondly we have our friend @wiseagent who talks to us in this publication about our interests in this community, if certainly one of the main interests is the economic as there are many people who live from it, but there is also the fact that you can expand the range of friendships, you can learn about other issues, the ability to read and analyze expands, and we can form different relationships that can benefit us in the long term. So in my opinion this is an excellent reflection. I invite you to visit his publication:
Is it all about just money?


Last but not least we have the friend @ajewa who talks to us about finances but this time the finances at home (With our partner), you don't say what the advantages and possible disadvantages of it are. I particularly believe that expenses should always be shared as long as they are 2 household incomes. But it is also important that there is freedom for both of us to be able to decide what to do with the rest of our money. Being financially independent is the best thing we can do as a couple. If you want to visit their publication here is their link:
Financial Management as Couples


This is my top 3 this week, I hope you will join me in reading these publications, also it would be great if you join our community!

Source

The emojis used are from Bitmoji