Good day dear mates! Nowadays, artificial intelligence and augmented reality are increasingly entering our lives. But at the same time it can make our life easier, as an example you can visit GAPS platform where combined technologies of artificial intelligence with data generated through argument related with prediction. Their official site you can find here
---
---
In other words GAPS means -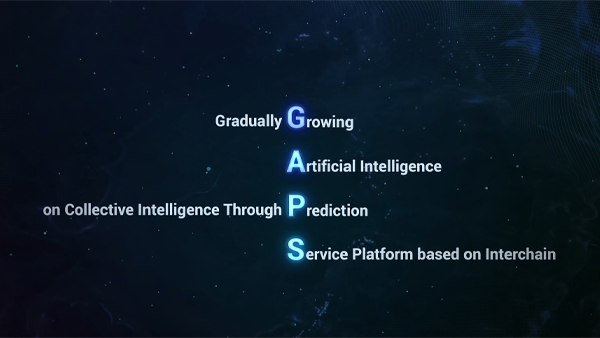 ---
All mashine learning processes are automated by smart chain contracts. So it means that intervention at the middle of process or fabricating result is fundamentally impossible. This platform uses trainings for artificial intelligence where different opinions themselves improve the accuracy of prediction.
GAPS platform based on three main components.
---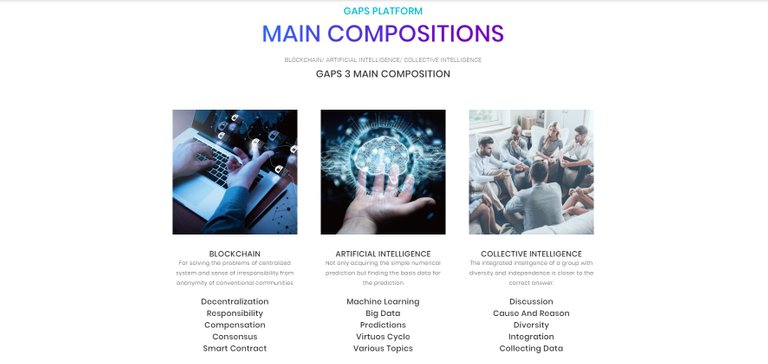 ---
As it said in white paper of GAPS Project:
GAPS platform is a system to solve the problems of centralized system and irresponsibility due to anonymity of general community, and automatically process all jobs through smart contractor, without any intervention, in training artificial intelligence with argument of truthless participants for collecting responsible opinions of collective intelligence.
The most appropriate technology to implement this system is block chain-based technology. Especially, we solved all of these issues by using responsibility and reward of each participants for eco system, POD consensus algorithm, and coin economy.
How GAPS works more detail you canunderstand from picture bellow.
---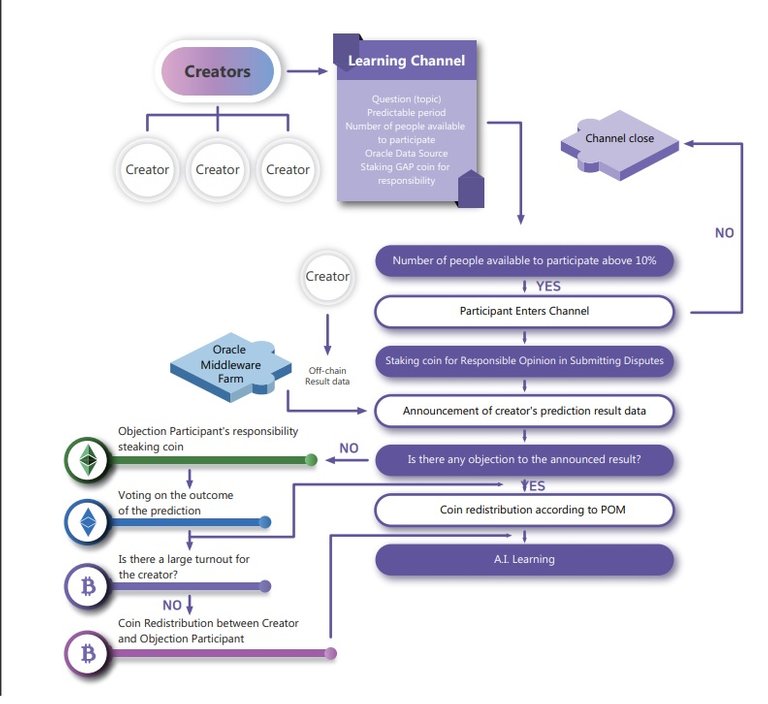 ---
So mixture of artificial intelligence and mashine learning can make your future easier. And as you can understand this platform deserves your attention!
---
P.s. all images in this post was derived from http://www.gapschain.io/main/ site