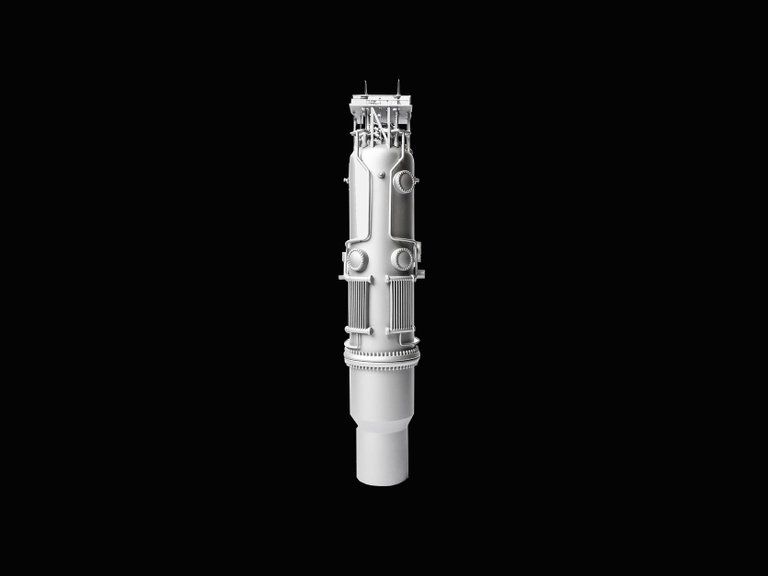 A new generation of reactors will start producing power in the next few years. They're comparatively tiny—and may be key to hitting our climate goals.
Source: https://www.wired.com/story/the-next-nuclear-plants-will-be-small-svelte-and-safer/
For the last 20 years, the future of nuclear power has stood in a high bay laboratory tucked away on the Oregon State University campus in the western part of the state. Operated by NuScale Power, an Oregon-based energy startup, this prototype reactor represents a new chapter in the conflict-ridden, politically bedeviled saga of nuclear power plants.
NuScale's reactor won't need massive cooling towers or sprawling emergency zones. It can be built in a factory and shipped to any location, no matter how remote. Extensive simulations suggest it can handle almost any emergency without a meltdown. One reason is that it barely uses any nuclear fuel, at least compared with existing reactors. It's also a fraction of the size of its predecessors.
I'll admit to a bit of NIMBY skepticism. When I was a kid, the solution to the nuclear waste problem was "just around the corner". 50+ years later, the solution is "just around the corner".
But let's face it — The Petroleum Age is ending. Solar power is booming but is still only a tiny speck in the overall energy landscape.
If even a diehard anti-nuke guy like me is grudgingly thinking about taking a new look at some nuclear options, maybe others can too.
Edited to add:
But there also seems to have been a recent breakthrough for solar energy. Take a look — https://oilprice.com/Alternative-Energy/Solar-Energy/Did-Scientists-Just-Crack-The-Solar-Code.html