The power of a upvote with multiple tokens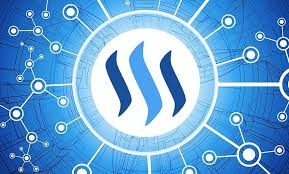 Steem Engine is becoming an opportunity hub, injecting the Steem blockchain witgh new power. The possibility of creating out-of-the-box community tokens with entire frontends via Steemit condenser, Steempeak, TokenBB and now also ScotTube, is unseen in the cryptosphere before. The is a revolution and we are all experiencing it first hand.
The curators have already realized how beneficial it is to have multiple tokens. It's much more cost effective, a simple upvote depending on the tag you are putting in can be rewarded for multiple tokens at the same time. This for the author who is accustomed to just receiving a few cents in his post will be benefiting and thus motivated to create more content (of course quality).
I have realized that it is very difficult to post regularly and quality every day for countless tribes. For example, I'm more focused now on the tags #sportstalk and #steemleo because sports and my investing side are my areas of expertise. The cool thing is that it doesn't stop me from visiting the #stemgeeks tribe to learn a little more about innovations and technologies, or #creativecoin who also like to see photographs and art in general.
Some tribes to earn multiple tokens, just use this tags:
palnet steemleo creativecoin stemgeeks sportstalk zzan spt battle
#palnet #steemleo #creativecoin #stemgeeks #sportstalk #zzan #spt #battle
Now I want to show you that it's not worth leaving out the tribal tags and the example I'll give is a post made on Sportstalk. It's not common for my blog to have such an upvote, but let's focus on the example :)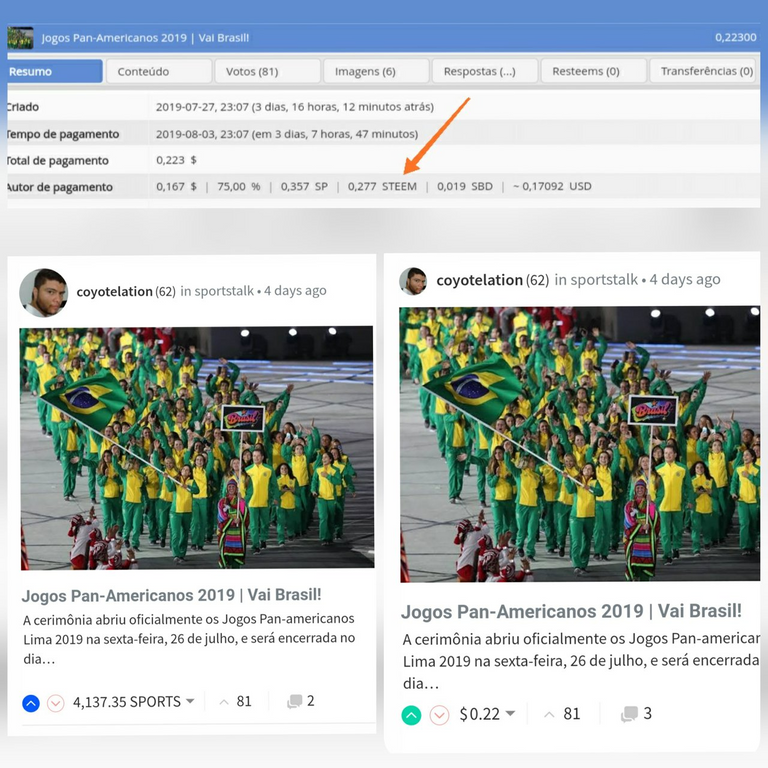 Look at the comparison I will make for the two platforms. The difference in payment of both is interesting. Based on STEEM quotation at $ 0.239 under Coinmarketcap
By Sportstalk on your left.
4,137.35 SPORTS is the value given to the post
the net payment will be 6.553 STEEM
$ 1,566 in total
By Steemit which is on your right and the payment is above.
0.22 STU is the value given to the post.
net payment will be 0.357 SP | 0.277 STEEM | 0.019 SBD |
$ 0.17 in total
The above data was made available by the Steemwolrd website. It is important to note that the payment made by the Sportstalk platform is 55/45 as a further incentive for the authors. Something unusual among tribes that focus on paying 50/50. By posting and using a Tribe tag we will have a profit of $ 1,396. That's not cool? Be aware that this profit can be even higher if you know how to properly use tags in your posts.
We are free to make our choices, just can't be stagnant as before by Steemit. If there is such a possibility of gain, I would waste no more time in braving the existing tribes and choosing the ones that draw your attention.
---
this post is a translation, with a few more info.
Source: https://steempeak.com/steemleo/@coyotelation/o-poder-de-um-upvote-com-multiplos-tokens
Additional Info added By me.