The journey here has been so exciting as I am seeing myself progress daily in the number of tokens I am earning and staking.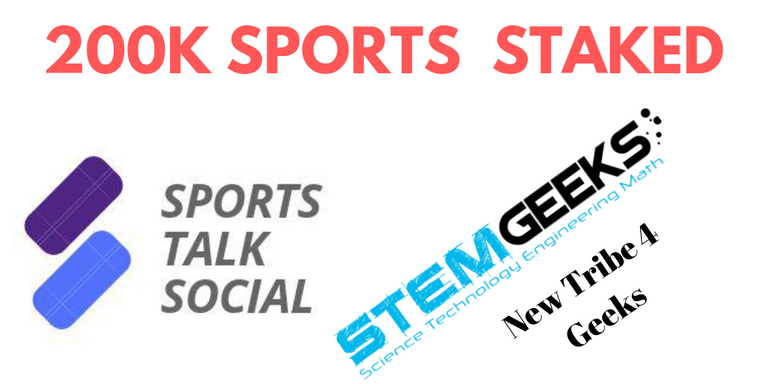 Image Designed by Me!
I remember being among the first folks to start using Sports Talk Social three weeks ago.
I am glad to have seen this opportunity in the first days and took it serious.
I really love the progress here on Sports Talk Social. Many people(me inclusive) see a lot of potential in this tribe.
I guess everyone can see this potential since almost(or 90%) everyone has a sport they like, be it football, basketball or whatever.
I saw friend here in Uganda writing about a local game here called Omweso that is kinda like chess!!
I guess if the community grows we can get people start talking about this local game!!
I was more excited when the Sports team introduced sub categories on the platform a few days ago.
This means that you can search and read posts that pertain the English Premier league or La Liga only!!
To make things more interesting you can even go further and look for posts that are posted only by Manchester United fans or posted under that tag!!
So folks you can now post about your favorite teams using that specific tag, I am happy I willnot be forced to read about Arsenal since I am a Man United fan hahahaha.
I will maybe go and just disturb the Arsenal fans by commenting hahahaha.
Staking 200K Sports
I made a post a few days ago of how I have staked 100k sports and my next target was 200k!! Guess what I made that post just 4 days ago and here we are!!!
There is so much power in staking as you earn a lot from curation! You have to try it out yourself to understand this!!

You should be aware that Sports is using the 50/50 model that will be adopted by Steemit in the next Hard-fork dubbed HF21.
The 50/50 model means that the authors earn 50% and also curators earn 50%.
So folks now I will be earning more from my curation because I have increased my stake.
Claimed 5 Tokens
I am really thankful to @aggroed and team for the introduction of Steem Engine. This marketplace has brought so much opportunitiess to the Steem Blockchain.
I remember writing a post when Palnet was just introduced of how we are living in the future!
It is now possible to earn more than 3 tokens just by writing one post...
Let me give an example of Actifit, they made a post announcing their partnership with a second community here two days ago.
So if you use @actifit, you can now earn AFIT tokens, Sports and ZZAN tokens!!! The Sports and ZZAN tags are added automatically on all your Actifit posts.
Folks go get the App asap and start earning yourself tokens by just walking as I always do!!
So Logged into my Steem Engine today and guess what I saw......6 tokens to be redeemed as shown by this image.


Isn't it a great time to alive or better still to be active on the Steem Blockchain????
To me we are just starting folks, make it a point to accumulate these tokens when you have the opportunity.
Introducing STEMGeeks
I am really excited by the new tribes that get introduced here daily.
As i logged onto my Steem Engine today morning, I saw my balance had increased, on checking properly I had received 143 STEM tokens.

I read their introduction post that stated that they airdropped the STEM tokens to Pal token holders!!

Source
I am glad I never sold the Pal tokens that were given to me during the Airdrop, I instead staked them and they are now giving me returns!!!
So you see the power of staking, you earn passive rewards hehehe.
Let me come back to Stem Geeks, it is a community of geeks as you read from the word itself hahahaha.
I do recommend that you read the intro post to find out more about this project and see if it does favor you!!
In short STEM stands for Science, Technology, Engineering and Mathematics.
So folks in conclusion the future looks bright for early Steem tribe adopters, so go get some of the tokens you believe in!!!
Love
Jarau Moses