Hi Steemit family!
Another invention that has had excellent critics in the CES 2019 is Kodak Mini 2 HD, which had the pleasure of knowing the analog photography can attest that everything was more real compared to digital photography, I mean really because after taking photographs you took the role of film to be developed, this trade practically disappeared and with the development of photographs, it was even supposed that it was not going to change much with digital photography because there are printers with good resolution but still disappeared.
Now the company that almost disappears for not entering the digital era sounds again this time with this instant photo printer and portable, elements that have made it attractive, although it is not the only one on the market. This offers you really small snapshots, for some is a problem for others is a way to share and leave some memory in physical.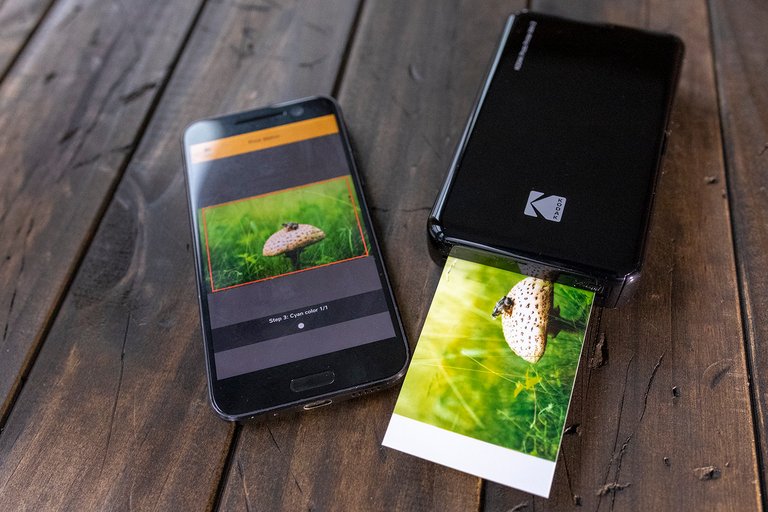 source
This is the second version, the first had many complaints from users, so Kodak increased the size of their prints 2 by 3.4 inches, also changed the size because the previous model was a little heavier the new Mini 2 HD weighs 235 grams and has a dimension of 3 by 5.2 inches, and a new color in black and white.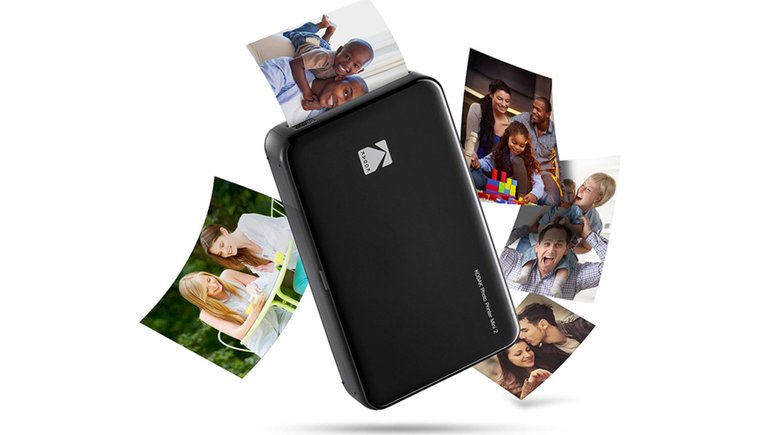 source
This device can be used wirelessly thanks to an app that you can download to your smartphone either iOS or Android, you can manipulate thanks to a control panel controls the device, in addition to having USB port button to reset, as well as 2 lights that indicate when it is on and connected.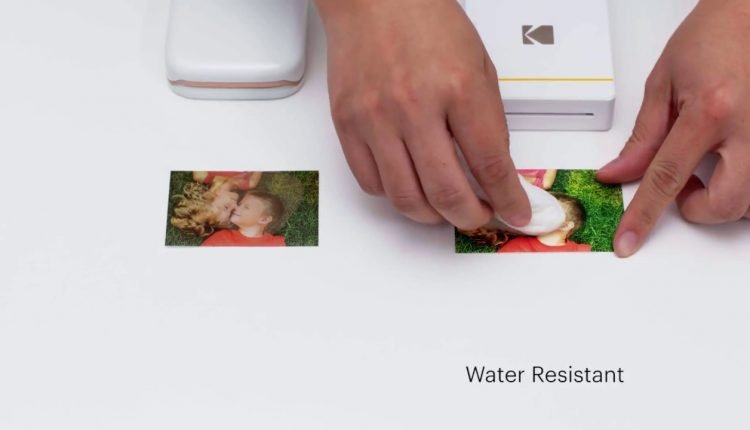 source
Inside you can find the place where the ink tank and paper cartridges are located, its technology is based on sublimation of thermal dye or known by those who work in the area of design and advertising as dye-sub.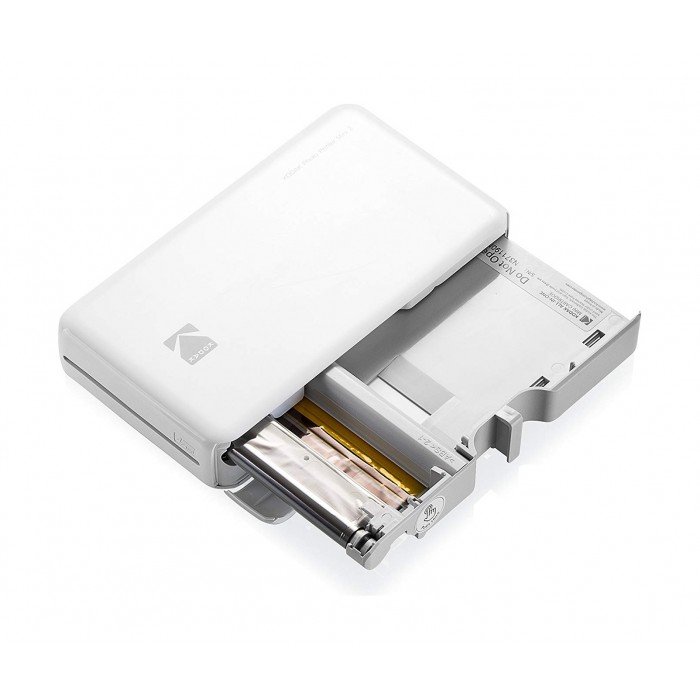 source
The mini printer performs a printing method which has been called 4Pass this means that before leaving the final photo the head gives four passes of printing to get a more optimal result. So you must wait for this process to finish, you will see how the photograph enters and exits through the same slot, the system is the same as in printers with CMYK ink, the last pass is a transparent acrylic that leaves the photograph waterproof enough to resist sweat and some drops of water.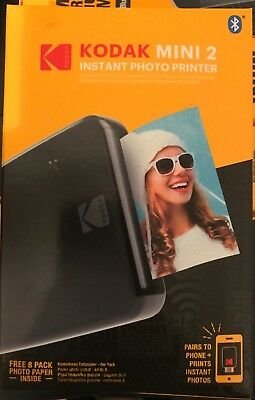 source
They are still working to maximize their time of use, the battery can make 20 full prints and be charged in 1 hour and a half, and take 1 minute and 20 seconds for each print.
source
You can charge it with a power adapter or the charger of any phone as it has a mini USB port and you can also charge it on your laptop or desktop computer. Its interface is very similar to that of your previous colleague where you can play with brightness, contrast, saturation, filters, and color levels, as well as a set of templates to decorate, add borders, text, decals, and many more functions every so often make updates.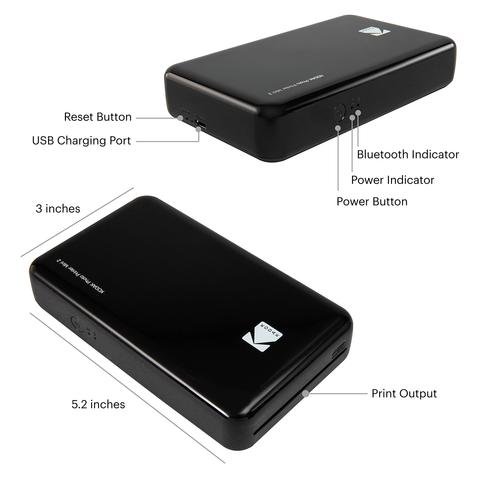 source
We can not buy these mini printers with others that have great performance and quality, but if we analyze its size gives us acceptable images, also the joke of this type of device is the size and ability to print photographs instantly.
source
Thank you for reading
---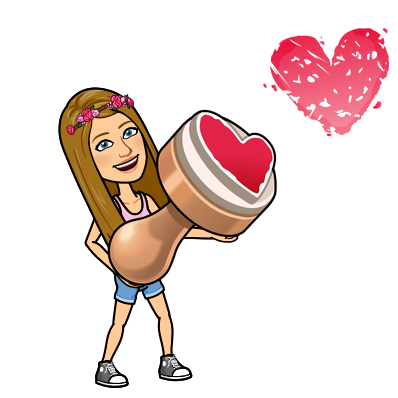 If you liked reading this article, feel free to FOLLOW ME, UPVOTE and RESTEEM! It's always appreciated =D. Thank you all for your support and see you soon for the news flamingirl's adventures!