Hi Steemit family!
The next technological advance has left me enchanted, if we take into account the abrupt changes to which the world has been subjected in the last 100 years, what awaits us in the next 30 years is an evolutionary change that barely lasts 30.This means that we will have to be prepared to take a giant leap in energy saving, in optimising natural resources, because at the accelerated rate at which we are exhausting there would not be much left for a catastrophe of unimaginable magnitudes.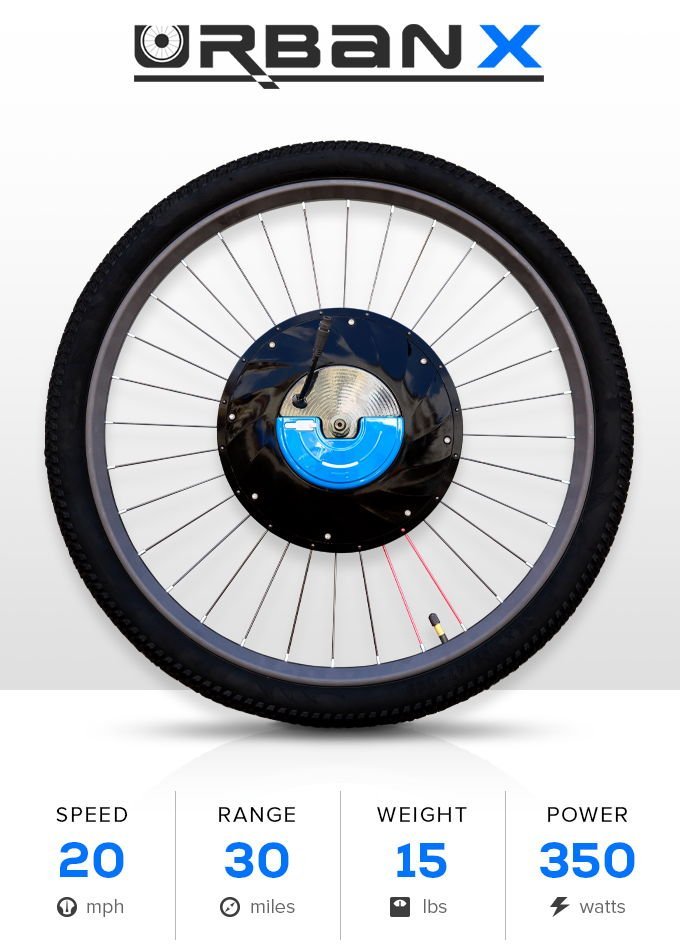 source
This is how many companies with serious intentions to improve the production system have brought to light extremely interesting projects that help to save energy, many are the proposals, some ecological others not so much, but in general represents a significant change that is being very well accepted by many people in the world. Disruptive and scalable solutions in sectors such as construction, infrastructure, mobility, food, energy and more.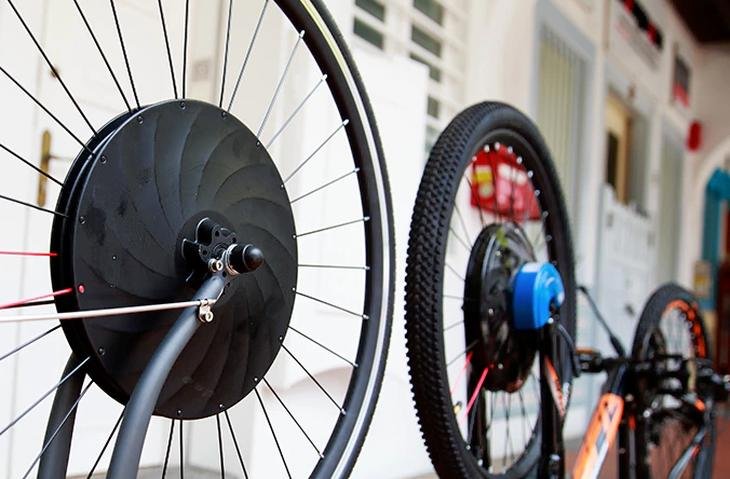 source
This is the proposal of one of these companies, URBAN-X, an initiative that supports and encourages young entrepreneurs to finance future projects.
URBAN-X, fits perfectly with those people who think ecologically, and who see a change in the way they live in cities, consuming less energy and impacting as little as possible on the environment.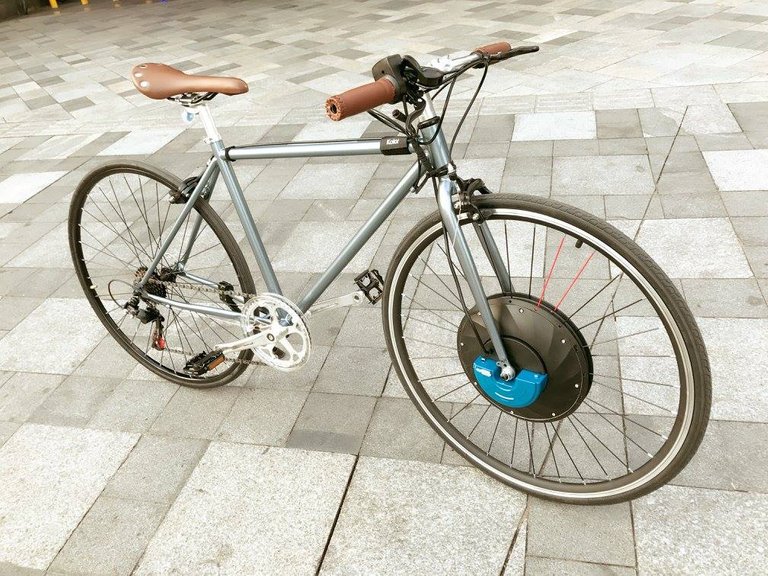 source
One of their most interesting projects is in the market of electric bicycles, they have found a solution that allows to turn a traditional bicycle into an electric one, in just minutes, this due to 3 simple steps, and with few tools, and thus to have an electric bicycle to move around the city.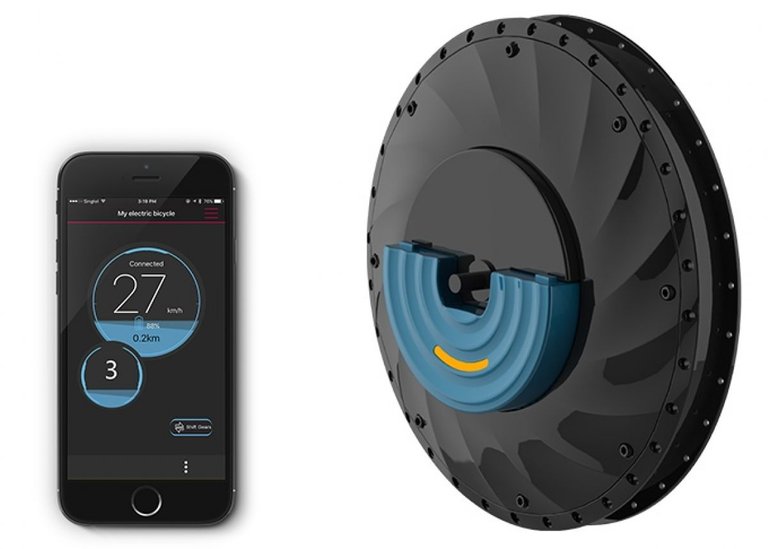 source
Unlike other systems, URBAN-X, is designed for the front wheel, which is very advantageous, as other similar systems are made for the rear wheel which brings more complications and modifications to the bike. So your URBAN-X is compatible with almost any bike on the market.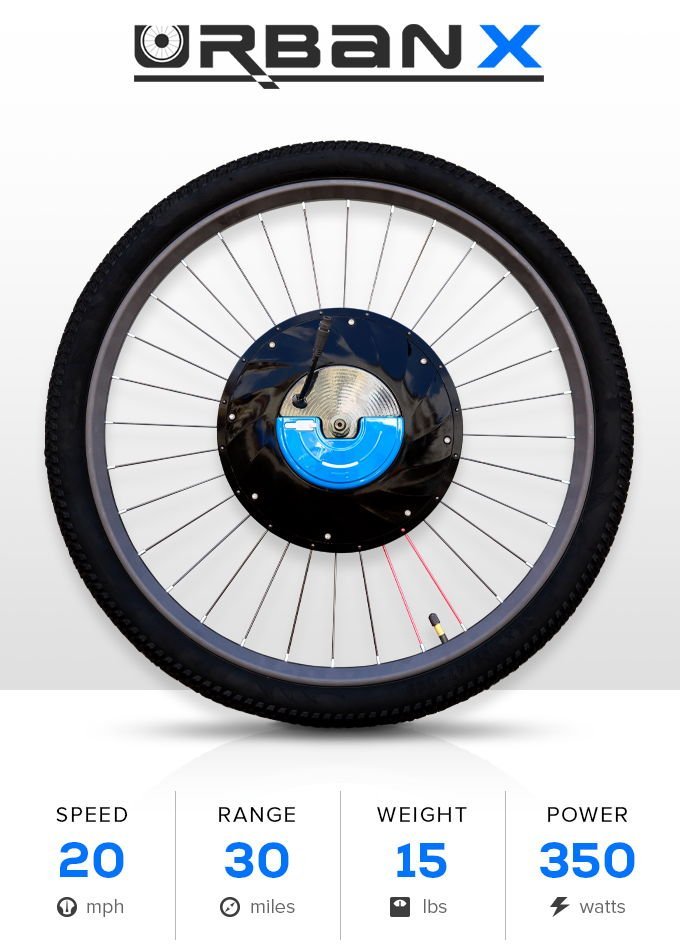 source
It also offers something extra, is very light, another point extra against other similar models that are very heavy, this system you can remove and put them as often as you like.
Its installation is very practical, making the user's experience pleasant, as well as being away from technical issues such as the installation of the battery or engine, or the annoying cables, as it has a fairly simple installation kit with few tools.
You can use your traditional bike and with just one click you can switch to electric mode and drive a respectable 15 kilometers per hour, has 3 modes, electric, pedal-assisted and traditional, which gives a lot of autonomy, and we can activate the engine in climbs or when we are a little tired of pedaling.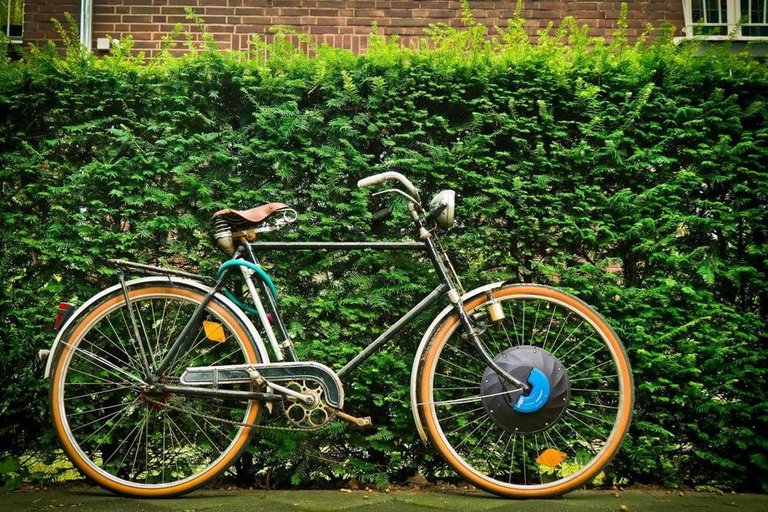 source
It is fully compatible with 99% of bicycles on the market, whether the bike has disc brakes or rim brakes, also its battery is removable and rechargeable via USB, and if that were not enough comes with intelligent system responsible for managing the pedaling electronically.
The project was launched by the Kickstarter platform.

source
As we could appreciate, clean and green technologies are increasingly taking over our lives and our markets, hopefully all these efforts in the not too distant future will have a positive impact on the environment, if not too late, to recover the earth from
https://www.kickstarter.com/projects/934648866/urbanx-convert-any-bike-to-an-electric-bike-in-60
source
Thank you for reading
---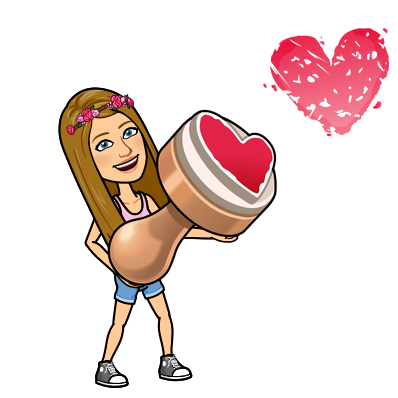 If you liked reading this article, feel free to FOLLOW ME, UPVOTE and RESTEEM! It's always appreciated =D. Thank you all for your support and see you soon for the news flamingirl's adventures!