Hi Steemit family!
It is probable that on more than one occasion we have resorted to the weather forecast in our application of confidence to know if it will really rain or not. Many times the weather forecast fails and that means we don't get wet. But, what would happen if instead of using an app on our smartphone is our own umbrella that tells us the exact time when it began to rain, I present to you the first umbrella name intelligent, the rainy days will never be the same.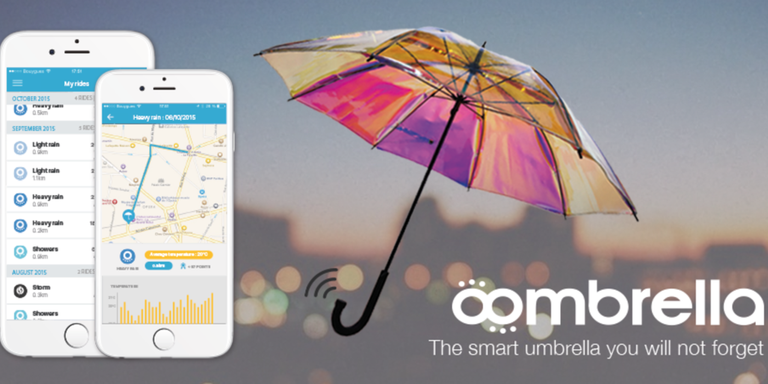 source
But first, let's investigate a little about the history of the umbrella. This ingenious invention has at least 1000 years of existence, it is attributed to a Chinese man called Lu Mei the manufacture of the first umbrella that was made of bamboo and had about 32 rods covered with a fine cloth, the umbrella then came to Egypt where it quickly became popular and from Egypt it reached Greece, but its international fame owes it to France when in the fifteenth century appeared as a luxury item. Today there is an impressive variety of umbrellas of different models and colors, some even customizable.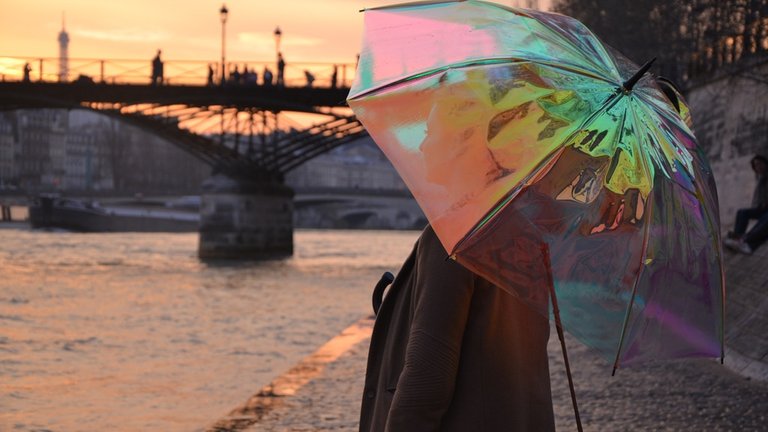 source
Oombrella is the first intelligent oombrella able not only to warn us when it starts to rain but also does not help to remember not to leave it at home or wherever we are. Among the functions offered by this novel invention is the permanent connection with the meteorological systems of our city that will keep us informed and notified at all times.
Also, the defect of most umbrellas is that their rods tend to be weak, and a windy rain situation could bend, orombrella offers rods designed to withstand strong winds and damage the umbrella.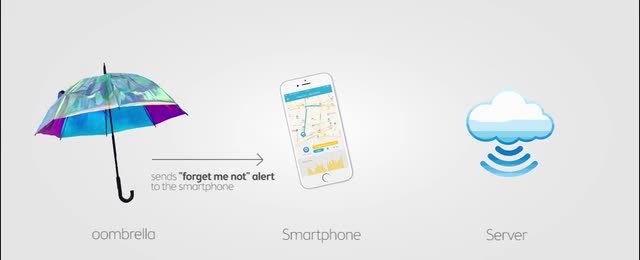 source
We can also customize it by choosing our favorite color, and additional we can choose the size we want to be molded perfectly to our dimensions. But you could also choose a compact version which can fit in a bag.
source
Its secret is in the handle, where it is equipped with high-tech sensors capable of measuring ambient temperature, atmospheric pressure, humidity, and light, based on these data or name builds an updated database to alert at the right time but rather early in which it will rain, about 15 minutes to be exact.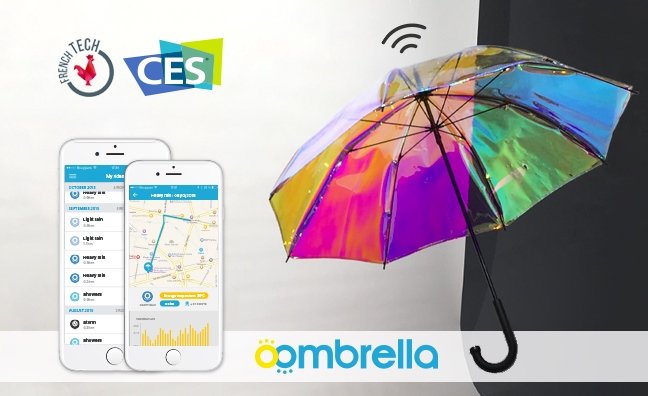 source
One of the curiosities and not if it has a real utility is a base to screw GoPro cameras, the company wants you to record the rain seen with other eyes, a little unusual, but at the same time attracts attention.
source
Oombrella has an alliance with the company wezzoo that offers weather forecasting services in real time, which promises its users never get wet again thanks to a convenient notification that you will receive minutes before it starts raining.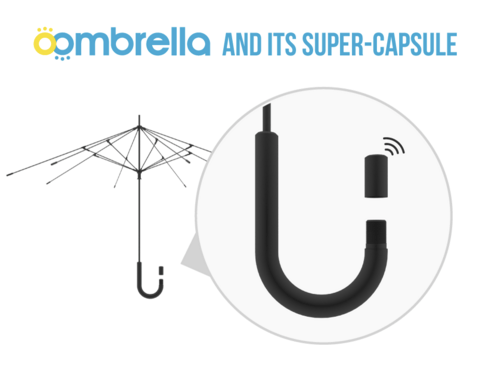 source
Its rods are made of one of the most powerful and strongest materials, Kevlar, so it is virtually indestructible. Many umbrellas are inexpensive yet end up being of questionable quality, disposable bone. In this case, oombrella is a resistant umbrella that allows to last in the time it is a real tool that helped us in those wet days, they have a range of very pretty and brilliant fabrics resistant to the ultraviolet rays and they allow to attenuate the light of the day.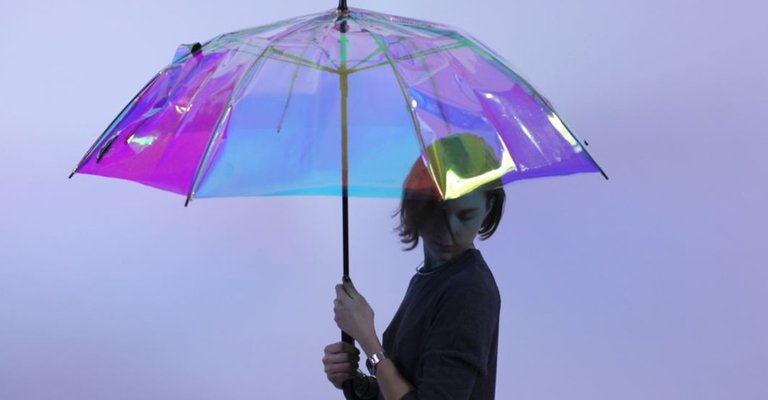 source
The company is open to people suggesting ideas for the final design, and if I overlook this company is French, it was to be expected that in the country where the product is popular continue to innovate, a round of applause for the French who are concerned that we do not get wet again with rain or forget the umbrella somewhere.
source
Thank you for reading
---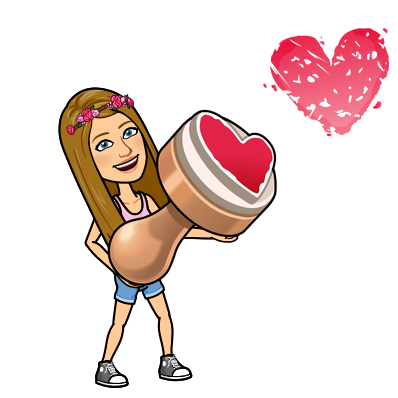 If you liked reading this article, feel free to FOLLOW ME, UPVOTE and RESTEEM! It's always appreciated =D. Thank you all for your support and see you soon for the news flamingirl's adventures!