Hi Steemit family!
Can you imagine that one day you are going to buy a technological device and instead of being ready to use, you can finish the manufacturing process yourself? Let me tell you that there is a company that can sell you a cell phone and finishes assembling it yourself so that it is totally functional, with a personalized style, as well as its applications. This is MAKERphone, the second project of the Croatian company CircuitMess.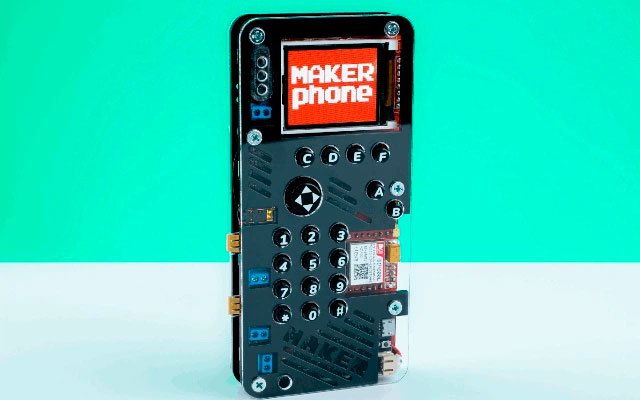 source
The journey of the project began when the programmer of only 18 years Albert Gajšak, who had previously launched the MAKERbuino project, which is about creating an 8-bit game console, which was a success and now I take the idea to the field of telecommunications, introducing make the phone.
source
This innovative idea based on an educational program aimed at the youngest presents the possibility to build your phone, but it is not to build your phone and that's it. The kits come with a cell phone disassembled in parts, and if you do not have do not worry, it comes with a series of tools such as a tin solder, necessary to complete the operation, where we not only assemble the cell phone, forces us to understand and learn some programming and electronics.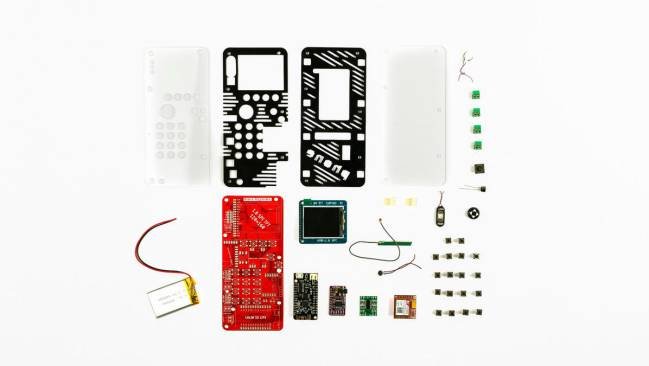 source
The mobile phone comes disassembled, what you really buy is not the phone, but the KIT of tools, this is where the skill and inventiveness of the user begins, which will have different options for general a mobile with 100% custom features, and step learn programming, as well as a little electronics. This makes the MAKERphone an educational tool, both for students and for someone who wants to know the theory and practice of what the electronic world is like.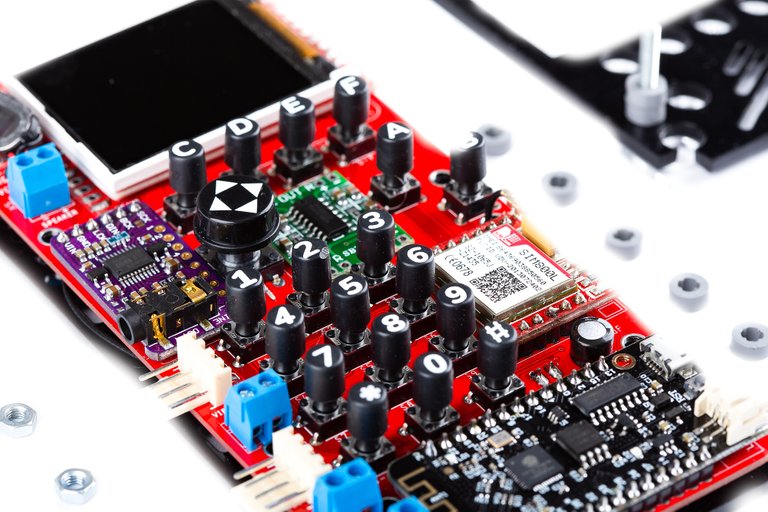 source
One of the things we must be clear about is the features of the device, which will not look like the latest generation mobile phone, but does not remove its basic functions of calling, messaging, and running some applications, including games.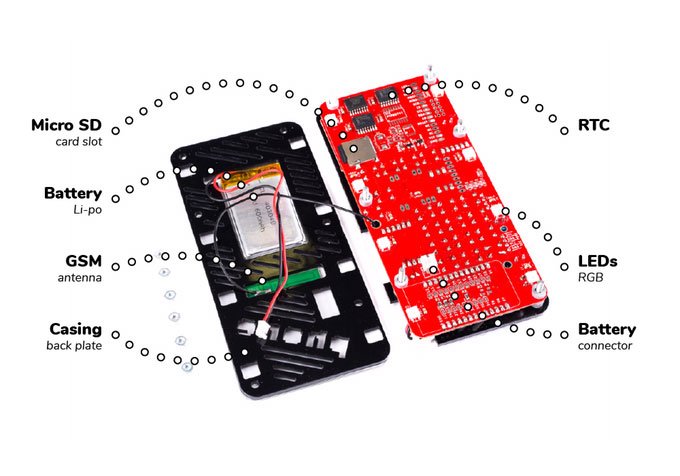 source
The pieces that come inside the package are the following: a circuit board, a GSM module, a dual-core processor, a 128×160 pixel color LCD screen, an antenna and a sound module with a headphone jack.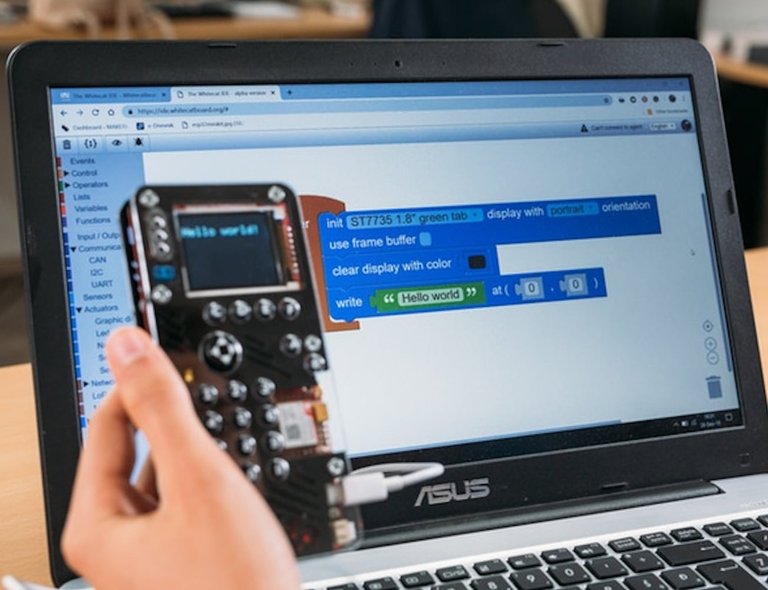 source
It looks more like a retro cell phone, those big ones Motorola had at its best.
Its price seems to be quite affordable, for about 99 dollars you can take a MAKERphone, you can also opt for other variants that include packages with 2 phones, assembled phones, an additional toolkit, for a similar price, really very economical.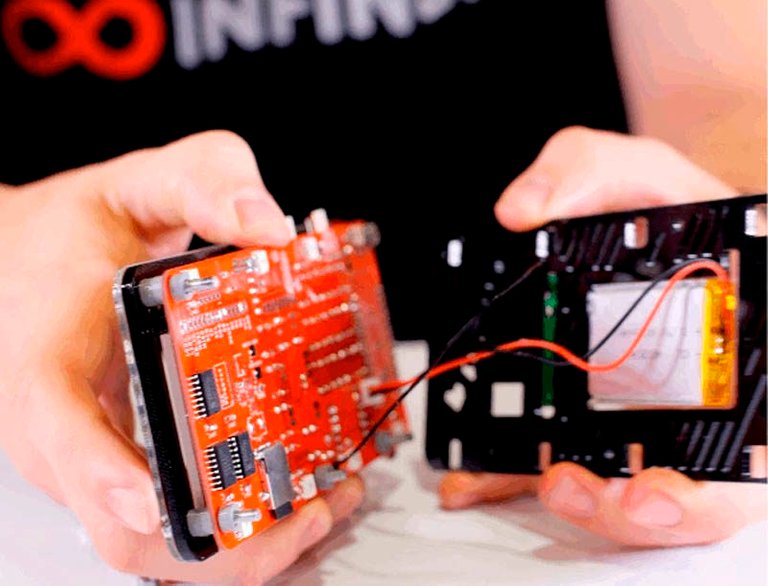 source
What I find interesting about this project, is that it was born from a young man of 18 years, that means that there are young people interested in multiple things, such as education, ecology, fun, elements that we can find in the MAKERphone, because not only will we have fun learning how is one of the technologies that more clothes the world, but we will also be learning how are the internal components, something that many do not know, and it would not be wrong to learn, especially to be aware of what kind of technology we are consuming.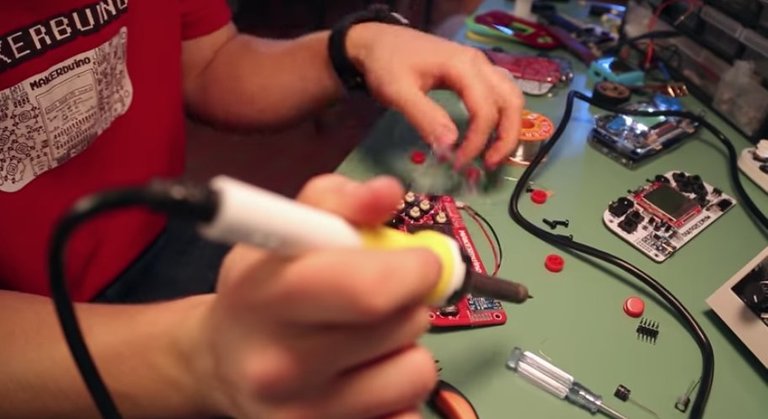 source
Who takes away and in the not too distant future are some developers of mobile telephony.
What is very clear to us is that no matter how it looks, MAKERPhone fills us with emotion to build and create once again.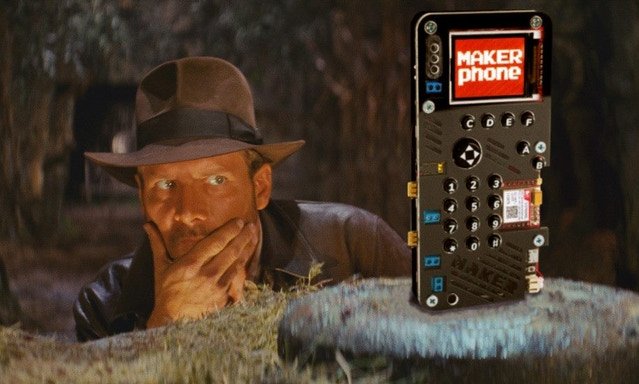 source
Thank you for reading
---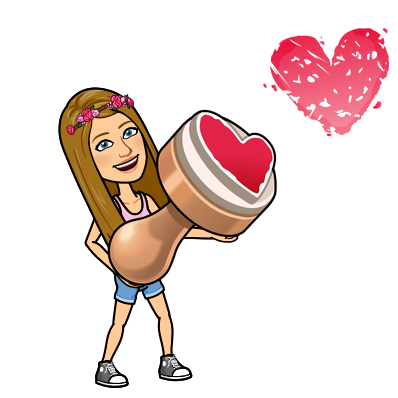 If you liked reading this article, feel free to FOLLOW ME, UPVOTE and RESTEEM! It's always appreciated =D. Thank you all for your support and see you soon for the news flamingirl's adventures!


Respuesta rápida Para:
[email protected]
Citar el texto original en la respuesta
« Volver a Enviados ‹ Más recientes 585 de cientos Más antiguos ›
Utiliza el cuadro de búsqueda o las opciones de búsqueda para buscar mensajes con rapidez.
Tienes ocupados 7044 MB (el 45%) de tus 15360 MB
Última actividad de la cuenta: hace 2 horas en este ordenador. Detalles
Vista de Gmail: estándar | HTML básico Más información
Condiciones - Privacidad - Página principal de Google