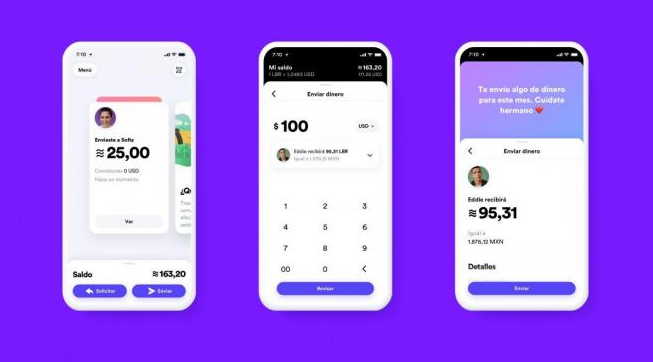 Facebook launched what it had been announcing for a while: Libra, its own cryptocurrency. Mark Zuckerberg's company has joined 27 other companies to launch their own virtual currency and make a difference with respect to Bitcoin.
Libra is for everyone, "live where you live and have or do not have a bank account", declare sources of the social network to Efe. But, above all, it is a virtual currency that could standardize and simplify financial transactions.
Mark Zuckerberg proposes with Libra a globalization of online payments that, above all, will be useful for those millions of people who do not have a bank account but are WhatsApp and Facebook users.
¿Who are its founders?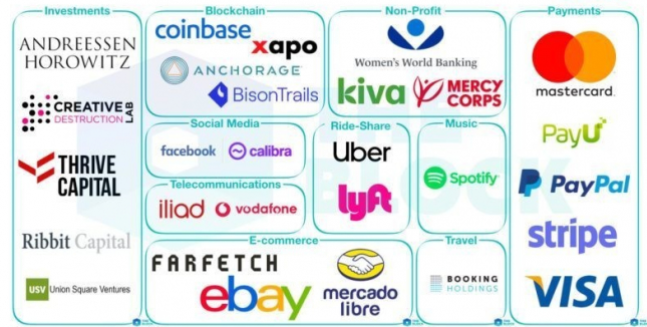 source
The Libra Association, the 27 founding companies of the new cryptocurrency.
"For a global currency to succeed, it cannot be controlled by a single entity and even less by a commercial entity such as Facebook. Facebook will have a voice in the association like all other members," the social network assures Efe.
Therefore, Libra is born under the wing of 28 "founding members" that make up the Libra Association, a non-profit organization based in Geneva, Switzerland.
This consortium of companies, which is open to the arrival of new entities, will be responsible for appointing a council that develops and manages the network around this new cryptocurrency.
In addition to Facebook, within the Libra Association there are other companies as well known as Vodafone, Spotify, Uber, Mastercard, PayPal, Visa, eBay or MercadoLibre.
Other companies that complete it are: Payu, Stripe, Booking Holdings, Farfetch, Lyft, Iliad, Anchorage, BisonTrails, Coinbase, Xapo, Andreessen Horowitz, Breakthrough Initiatives, Ribbit Capital, Thrive Capital, USV, Creative Destruction Lab, Kiva, Mercy Corps and Women's World Banking.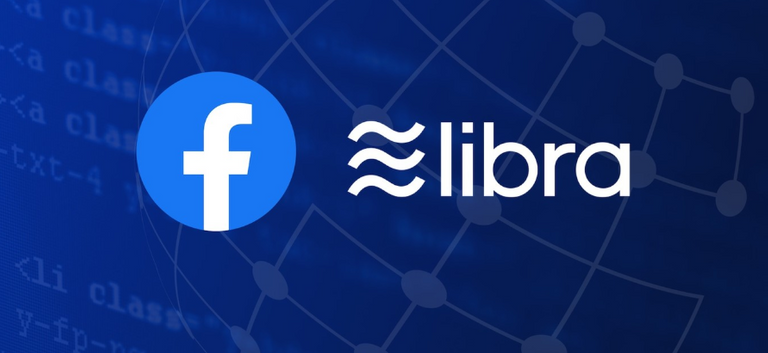 source
¿ What is its value?
For now, it is soon to know what its value and its equivalence with other currencies will be, but it could adapt to values such as the dollar or the euro.
The really interesting thing about Libra is that it will be backed by a container of different international currencies that guarantee its stability, something that sets it apart
The council appointed by the Libra Association will be responsible for preventing the fluctuation of the value of the currency with the help of investments issued by international governments.
"Unlike many cryptocurrencies whose values fluctuate based on speculation, Libra has the backing of an asset reserve," they point out on their official website. "It's similar to the way other currencies were introduced in the past."
In this way, Libra guarantees a stable value of its currency and moves away from the speculation and investment of other virtual currencies.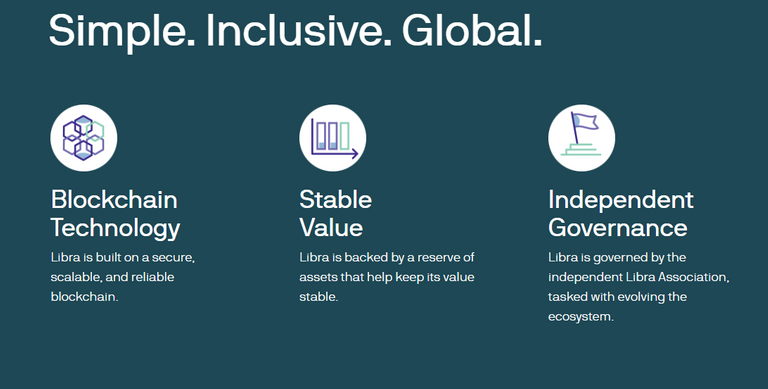 source
¿How does it work?
This cryptocurrency cannot be acquired yet, because, "over the next few months, the association will work to develop and expand the Libra network."
As they clarify on their website, when it is launched, it can be purchased "through exchange platforms that include Libra or through apps that are developed from the Libra blockchain, including digital wallets" and other financial products and services.
To integrate cryptocurrency into existing services, Facebook has created Calibra, a financial subsidiary that will depend solely on the social network, the rest of the members will not participate in it.
Calibra will launch a digital wallet that will be accessible through WhatsApp and Messenger, although they assure that the intention is to expand it to other own portals such as Instagram and Facebook. An application will also be released in 2020 for Android and iOS.
Although Libra can be used just like any local currency, it does not depend on any country, it is a currency designed for people and businesses globally.


source
¿It is safe?
The issue of security in a virtual currency is something that worries users and a determining factor when using it or not, and much more in the case of Facebook, which has been involved in certain privacy-related scandals.
Therefore, the company of Mark Zuckerberg guarantees that, in Calibra, the account information or financial data will not be shared with third parties or with Facebook itself "without the consent of the customer".
So that purchases made through Calibra will not influence the ads that appear on the social network, unless the user has given permission.
On the other hand, Libra has its own blockchain, such as Bitcoin, a network of many nodes that belong to different people or entities and securely record transactions.
As indicated in the security section of its website, the Libra blockchain prevents attacks that the user may receive and have a "secure and well-programmed software" to avoid a "collective vulnerability".
As for the speculation and investment of this type of cryptocurrencies, Libra has its Reserve to "preserve the value of the currency". On their page they specify that "each Pound currency will be backed by a set of stable assets held in the reserve."