It's been a while since I wrote an investment related post. I dropped a few $K recently on would love to hear your thoughts on it. I read that the DRONE sector is a bubble of sorts, and it's starting to deflate. Well, the stock is CHEAP as hell and who knows maybe it will be worth a lot more than what I bought in at.
"Our vision is to become a key player in the Drone Delivery Industry by commercializing our technology to create new and innovative logistics platforms for retailers and government agencies."
I know Amazon a while back was looking into Drone Delivery; and I really do think that in some capacity there will be deliveries made with them.
"Key Facts to Know"
Drone delivery is a DISRUPTIVE TECHNOLOGY which will re-define the traditional shipping / delivery market.
Drones will be able to deliver products FASTER, EASIER and CHEAPER allowing retailers to grow their revenues and bottom lines.
Regulatory bodies have now begun legislating commercial drone use.
https://dronedeliverycanada.com/
New industries are also popping up, and it won't be long before Hackers will be pirating your Drone Deliveries. So the field will be constantly upgrading. I am sure there will be issues with retail deliveries; but imagine army bases, airports, large warehouses transporting back and forth.
https://www.droneshield.com/dronegun-tactical/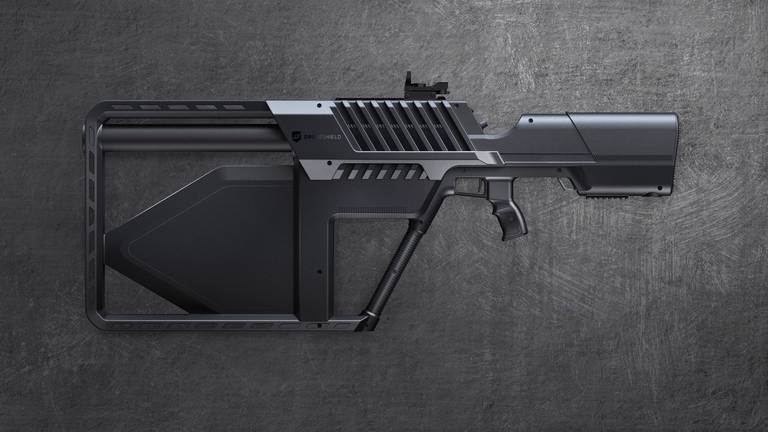 Like Crypto; there will be winners and losers. Take a gamble; this stock is only $1.15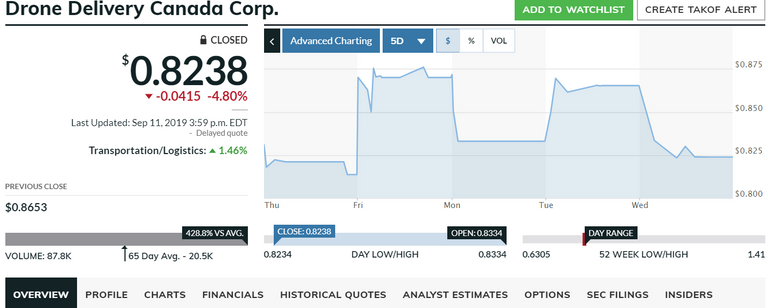 Not investment advice although there will be taxi drones, delivery drones, attack of the drones!
The future is just getting started.