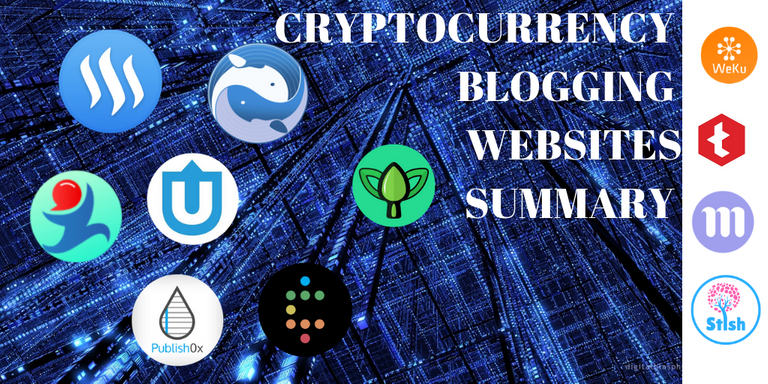 ---
I have been testing the websites in order to see which one I will keep and which one are the best option for me.
For the last two weeks I was running only a few websites and then I went to calculate what was my success and how I can exchange their tokens/coins, how complicated it is and how much I lose on fees. My own effort and satisfaction also counts.
Tokenized websites are pain in general, I don't even make enough for the fees so I don't like them in particular.
Now, for two weeks I only wanted to test those two things, for the next two weeks I will include more activity, so I will see how that goes, if anything changes.
Personally I am extremely negative at this point, and I am not the only one. Most of these pages doesn't make justice to anyone but third world economies or the people who are already in this with big stakes.
Personally I don't want to create anything worthy and then post it on any of these websites for a fraction of a cent. I wasted too much time hopoing that high quality means something, while two-liners, market charts and memes were collecting huge rewards.
Our ingenious originality is just a fuel for a project and main objective is just money that people behind that project earn. It justifies their success, but not ours. It is a lie that we make or will make anything out of this.
So, after this review I will chose a few places that make me HAPPY.
---
Steemit
With all tokens and tribal front-ends, this websites earned me not even two dollars in two weeks.
No interactions beside bots.
Apps and frontends are fun to use, I have many things for STEEM blockchain and I started Steempress blog.
TOTAL: $1.62
COMMENTS/REPLIES: 0
PRICE: $0.16
PAYMENT: received multiple times
NIGHTMODE: YES
---
Whaleshares
I claimed around 450 tokens in two weeks, but because of the low price, that makes not even half of a dollar.
I got some replies on what I am posting there.
Page is horrendously ugly and I need a custom made nighmode to look at it.
TOTAL: $0.45
COMMENTS/REPLIES: 5
PRICE: $0.001
PAYMENT: received multiple times
NIGHTMODE: NO
---
Weku
I don't spend too much time on this website and I am not enticed to participate too much.
Earnings and price of a coin is too low to be interested because of it, and interaction is not what I hoped to see.
TOTAL: $0.16
COMMENTS/REPLIES: 3
PRICE: $0.0006
PAYMENT: received multiple times
NIGHTMODE: NO
---
Golos
Weird page, but I kind of like it. There are also some programming connected to it, so it could be fun to continue using.
TOTAL: $0.39
COMMENTS/REPLIES: 0
PRICE: $0.005
PAYMENT: not yet ( Bitshares wallet, Rudex)
NIGHTMODE: NO
---
Publish0x
There is some communication and my earnings improved; I just got a warning not to re-post news snippets, which is ok. But, besides cryptocurrency this website is not meant for anything else, or there is simply not enough audience for any creative work which is not exactly inspiring, because most of the people I know left the website.
I received my token payment in Metamask, they needed to approve that.
Then I sent tokens into Coinomi ( I should do this right away) and exchanged BAT for ETH with Changelly. I will wait to gather more DAI.
I don't yet have any option for HYDRO, they will just remain waiting in Metamask till further notice.
TOTAL: $0.67
COMMENTS/REPLIES: 5
PRICE:
PAYMENT: YES
NIGHTMODE: YES
---
Uptrennd
Price is good, but a page is slow and design is kind of daunting. Page content is mixed, some are really good, other is nothing but the Youtube video or a title, or a link. This is not against the rules, page is meant to be like that. So, running into a commentator that blurts whatever is pretty frequent.
TOTAL: $0.19
COMMENTS/REPLIES: 14
PRICE: $0.01
PAYMENT: will withdraw when reach minimum to see how fast/simple it is.
NIGHTMODE: NO
---
Cent
It runs on ETH, I have no idea where my tips disappear and how that thing is even paid. Crypto posts makes me nothing, while creative or fun kind of gets something.
For a week I was doing creative, and it was fine, but as soon as I started posting crypto no tips whatsoever.
I have some convo going, so from the discussion part it is ok.
TOTAL: $0.72
COMMENTS/REPLIES: 10
PRICE: in ETH
PAYMENT: Not yet
NIGHTMODE: YES
---
Stish
Page is not user friendly and it is very slow, they do not have night mode and I do not like that. Otherwise teh community there is quite ok, quite friendly and accepting, you can get a lot of comments, replies and reactions.
I exported Stish wallet in Metamask and I keep it there as ETH. It can be transfered between accounts or swapped through an exchange.
TOTAL: $0.10
COMMENTS/REPLIES: 10
PRICE: in ETH, visible in Metamask
PAYMENT: coins directly stored in Metamask
NIGHTMODE: NO
---
Trybe
It requires Scatter wallet and it is paid in EOS token, but the problem is that the last time I tried to withdraw a wallet showed an error that was not there the last time.
All articles have to be pre approved which is ok, they have quality standards. Still, I can't exchange this token inside of a Scatter and something went wrong with withdrawals.
If it unstaucks then fine, otherwise I don't know what can I do about it.
TOTAL: $0.23
COMMENTS/REPLIES: 10
PRICE: $0.0002
PAYMENT: Stuck! ( previously with Scatter, but no available exchange pair. )
NIGHTMODE: YES
---
Murmur
App is in general ok, but the whole thing is messed up and really slow. Also, in my case it refused to post from a desktop, and mobile device is really snailing. I posted a few images and just gave up.
TOTAL: $0.06
COMMENTS/REPLIES: 2
PRICE: $0.0007
NIGHTMODE: NO
---
Karma
Aw this one is fun and I really like it, even if it is a mobile app. It rewards you every day for participation and has a nice wallet. It requires some time to get used on it.
Karma tokens can be exchanged for EOS directly in Scatter wallet.
TOTAL: $0.22
COMMENTS/REPLIES: 1
PRICE: $0.0001
PAYMENT: Directly in Scatter. Still need a minimum amount because I was staking till now.
NIGHTMODE: NO
---
Verdict
| Page | comments | price | pay | nightmode | verdict |
| --- | --- | --- | --- | --- | --- |
| Steemit | NO | 0.16 | YES | YES | STAYS |
| Whaleshares | YES | 0.001 | YES | NO | STAYS |
| Weku | YES | 0.0006 | YES | NO | GOING INACTIVE |
| Golos | NO | 0.005 | RUDEX | NO | STAYS |
| Cent | YES | in ETH | ETH | YES | STAYS |
| Publish0x | YES | multiple | YES | YES | STAYS |
| Uptrennd | YES | 0.01 | SOON | NO | STAYS |
| Stish | YES | in ETH | YES | NO | GOING INACTIVE |
| Trybe | YES | 0.0007 | STUCK | YES | GOING INACTIVE |
| Murmur | NO | 0.0002 | YES | NO | GOING INACTIVE |
| Karma | NO | 0.0001 | YES | NO | STAYS |
Reasons for going inactive
Weku - low earnings at this point, personally not interested
Stish - at this point low earnings, slow page
Trybe - inability to withdraw and to exchange tokens
Murmur - slow app, low interaction
---
Cover Image attribution - free cover art created by Canva
---
---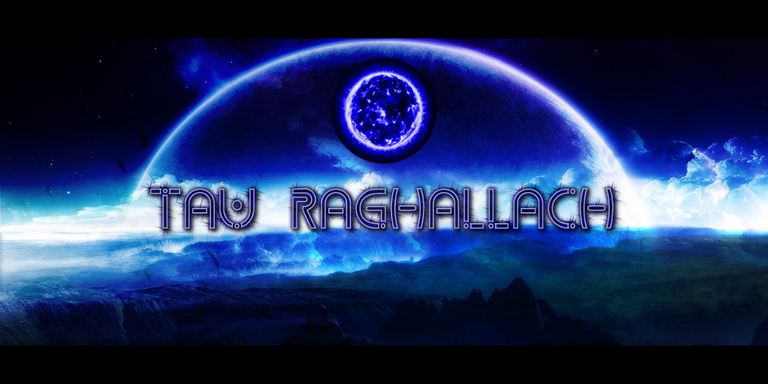 Join Tau Raghallach - multipurpose discord server; we support multiple venues and participate in numerous crypto blogging websites - Steemit, Whaleshares, Weku, Golos, Cent, Publish, Uptrennd, Trybe ... etc.
---