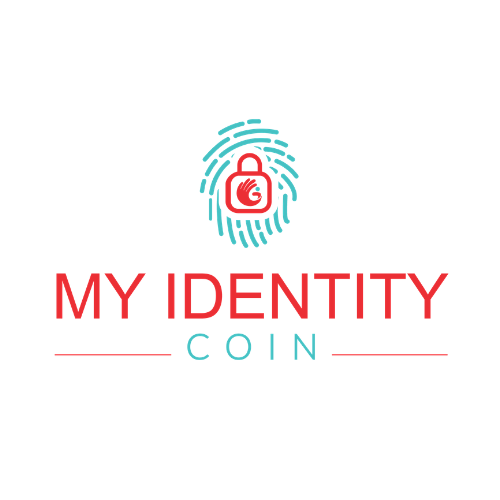 About my identity coin:
OKGlobal will put profits back into the hands of the people. Governments and other institutions will no longer be left unleveraged to use our money to make money for themselves and their constituents. The rates and fees charged by OKGlobal will be the lowest available in the marketplace. Profits will be reinvested into the value of our coin thereby increasing the intrinsic value of all coin holders year after year.
Payment Service?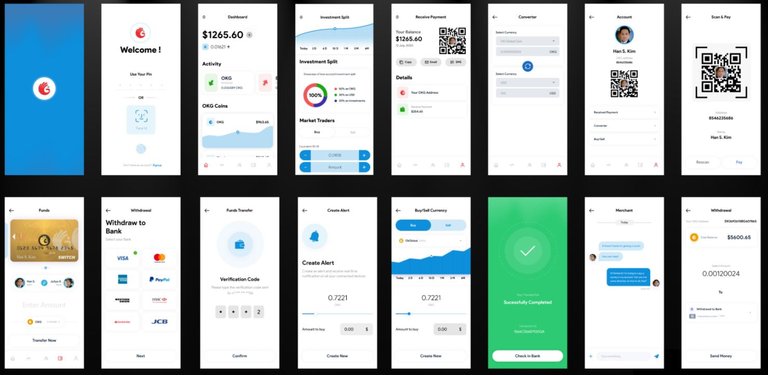 0.1 % merchant payment processing(1/10th to 1/30th less than current market rates) with zero per transaction fees, secured insurance premium financing, global currency cross payments to erase or reduce currency exchange fees and other conservative low to no risk currency management solutions to offer real world benefits while ensuring increasing value of our cryptocoin.

Free debit cards and checking accounts (held in fiat and/or crypto) to all.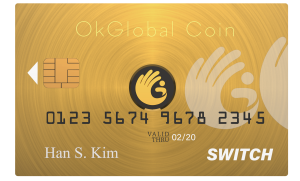 SWITCH accounting fully transparent and available online. Profits go back into coin ledger balance to increasing intrinsic value and stability of OKGlobal coin. The global community shares profits as individual participant owners.
Benefit Of MYID Coins:
Minimum Increasing Base Value From Reinvested Returns From Service/Payment/Finance/Investment Platform In Case Of Company/Coin Collapse.

Improve And Expedite Currency Transfer And Reduce Transaction Costs To A Negligible Amount That Is Beneficial To All Participants.

Retain Or Increase Purchasing Power Year After Year By Outpacing Or At The Bare Minimum Keeping Up With Inflation.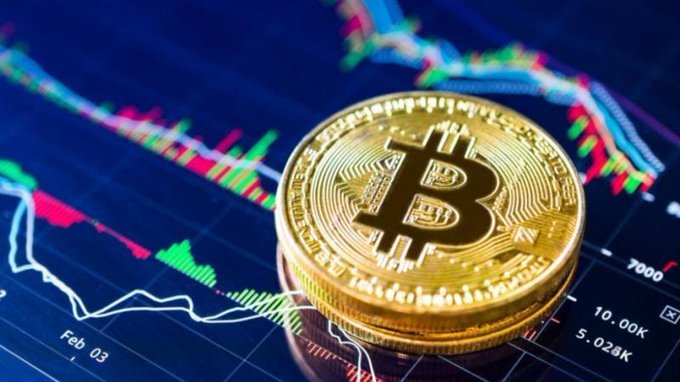 Structure:
Creation of Coin that will have instant conversion to fiat of merchants choice or held in OKGlobal cryptocoin account
Exchange created to convert different coins to fiat and vice versa. Different coins can be used but with higher conversion fees.
All OKGlobal community participants holdings must be in fiat or OKGlobal coin. OKGlobal Community service centers will be accessible for participant services.
Security & Utility Tokens:
There are more people each day stepping into the Blockchain industry. While cryptocurrency is still in the early phases, this spikes the number of questions asked about how Cryptocurrency can be used as an investment and how it would be an advantage for you to understand more about cryptocurrency.
There are primarily 2 types of tokens you'll likely see in the market; Security tokens & Utility tokens. You're probably having an image of how complicated this is turning out to be, in this article, we will decipher this topic into bits and pieces.
So What Are Utility Tokens?
Utility tokens are digital tokens that are issued in order to fund developments for future access to the products and services offered by a company.
Similar to video game stores, they might accept orders for a video game that might release months later. A startup company can create utility tokens for the service or product they're developing. From a different angle of understanding, you can also think of it as a Crowdfunding platform (GoFundMe, Kickstarter & Indigogo — These are the top few) where the buyer of a utility token has paid the issuer of the token money NOW so that the company can develop a product/services that the buyer of the token can LATER redeem.
What Are Security Tokens?
Security tokens are digital assets that represent the stake of an external enterprise and can be traded. Therefore, they are subjected to the federal law that governs these securities.
To give you an idea, let's draw an example. If a company wants to distribute shares to investors, these Security tokens can be designed to come with all of the same benefits— notably, voting rights and dividends.
Conclusion:
While Security tokens and Utility tokens are often being misunderstood, the functionality and intend are absolutely different. We hope this article provided you a strong foundation in distinguishing both of the tokens.
My Identity Coin ICO & IEO Launch:
MY IDENTITY Coins, MYID, are being offered through an ICO & IEO launching on December 27th, 2020. More information on ICO & IEO details can be found on the project's website at www.okglobalcoinsg.com or www.okglobalcoin.com
Funding & ICO:
The OkGlobal Coin SWITCH service and payment platform, due to its complexity and disruptive business model will require minimum retention amounts necessary to attain the proper regulatory approval and licensing from its host countries. In addition, in order to guarantee a maximum loss exposure for the initial token holders, 35% of the funding amount will be locked in and allocated for future insurance premium financing which should ensure that early participants are taking a 65% capped investment risk in case of complete project failure. OkGlobal Coin SWITCH Pte Ltd, OkGlobal Coin LLC and SWITCH Instant Payments LLC are separate independent companies registered and licensed in Singapore and USA that will be working cooperatively towards the mission of this shared project. The funding goal for the Phase 1 funding in Singapore is $5,000,000 Singapore dollars. $3.25 million to be allocated for staff, platform coding/build and general startup/operational expenses. $1.75 million locked for insurance premium financing.
MYID Coin Information:
MYID*ERC20 Contract Address: 0xbee571a0a8599ada125e1a33e56287c3c594a5e2
1 ETH = 500,000 COINS DURING ICO
Hard Cap: 50,000 ETH = 25 billion MYID coins
Total Volume: 100 billion (ERC20) MY IDENTITY Coins
Launch Date: 27th December 2020 9AM Singapore Time
ICO Duration: 60 days
Road Map in 1 Year:
4TH QUARTER 2020 – 4TH QUARTER 2021
Onboarding/public awareness execution
STEP 1
FIRST LOCATION IN SINGAPORE
Soft Opening with Market Testing
SGD 5 million Cap at USD .004/ coin
2 million reserved for investors
3 million for public.
(40/60 split)
STEP 2
SECOND LOCATION IN SAN YSIDRO
OFFICIAL LAUNCH OF BOTH USA AND SINGAPORE CENTERS!!
Mexico Border Location
(Exemption for limited offerings not exceeding $5
million – Rule 504 of Regulation D)
Prepare new locations
Korea/Japan/Indonesia/Germany/New York
and others to follow
STEP 3
OPEN KOREA/JAPAN/GERMANY/NEW YORK
USD .008/ coin offering on exchange with
pre-screened members in 6 to 8 months
after first location Singapore Launched.
All early adopters can double profit.
STEP 4
Open exchange for speculation and sell coins
at all locations at speculation price.
4TH QUARTER 2021
Launch World's First OKGlobal Financing Services.
Offer full line of traditional international banking services to our members by 4th quarter 2021.(Checking accounts, bill pay, debit cards, payments via phone app, etc.,)
1ST QUARTER 2022
OKGlobal Coin's own unique blockchain with payment/money management services and lifestyle/social networking app released.
My Identity Coin Social Link:
Website — https://okglobalcoinsg.com/
Twitter — https://twitter.com/MyIdentityCoin
Facebook — https://www.facebook.com/myidentitycoin
Telegram — https://t.me/myidentitycoin
Discord — https://discord.gg/JRMSdh6GFp
ANN Post - https://bitcointalk.org/index.php?topic=5299156.0
Author:
•Bitcointalk username: rojnimesh
•Bitcointalk profile: https://bitcointalk.org/index.php?action=profile;u=2860952
•ETH Address: 0x0d459dBa518FD4f0D69E29c5fC2B7712caAfc1A0
#okglobal #myidentitycoin #blockchain #cryptocurrency #technology #bitcoin #money #crypto #ethereum #cryptocurrencies #fintech #ico #innitialcoinoffering @myidentitycoin