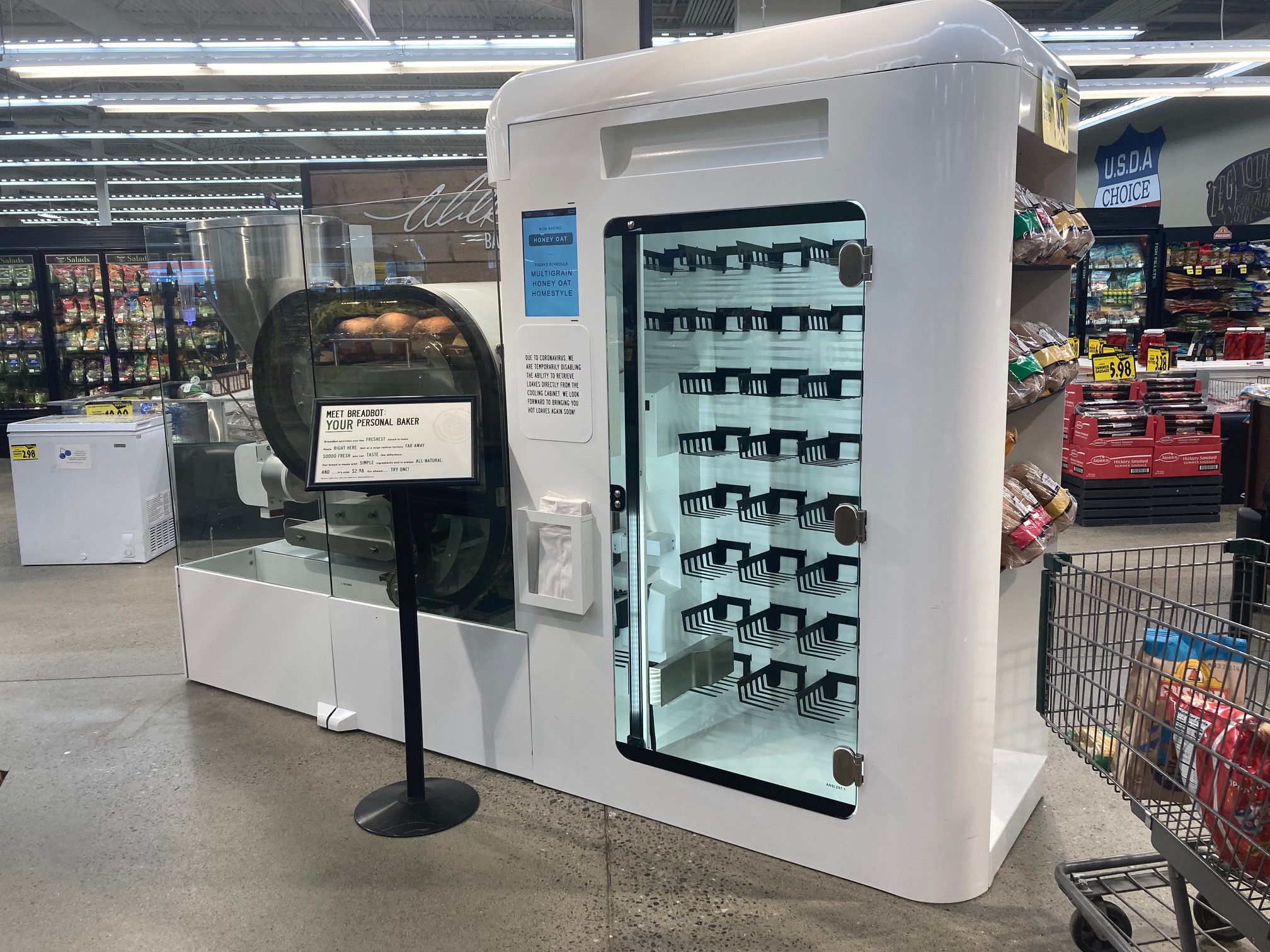 A few miles from me there is a fancy, new grocery store. Super 1 Foods is our locally-owned supermarket chain, so of course that means there's one in every largish town in our region. I, for one, was pretty happy when they opened one over in Athol, as that's only about a ten mile drive from my house through exactly zero stoplights.
All Super 1 Foods stores are laid out in a similar manner, with a similar stocking schematic, and thus have a comfortable ambiance that seeps into your bones when one strolls through the sliding glass entry doors. It is the establishment that I tend to frequent when I run out of that one thing, need a specific item for a spontaneous event, or want to eat all manner of horrid for me things on Friday night game night. Yee!
Anyway, when I walked into the grocery mart deluxe yesterday, an interloper was present in the produce section. It looked like an exhibit out of an aerospace and robotics museum. I was drawn in like a nanobot lightning bug to a charging port.
The anomaly snared my attention so thoroughly that I forgot where I was and acted like a cruise boat tourist on a shore excursion. I whipped out my phone faster than an Instagram influencer on a scenic part of a dangerous trail. You see, as a person who loves all things futurist, I had heard of the WilkinsonBreadBot before.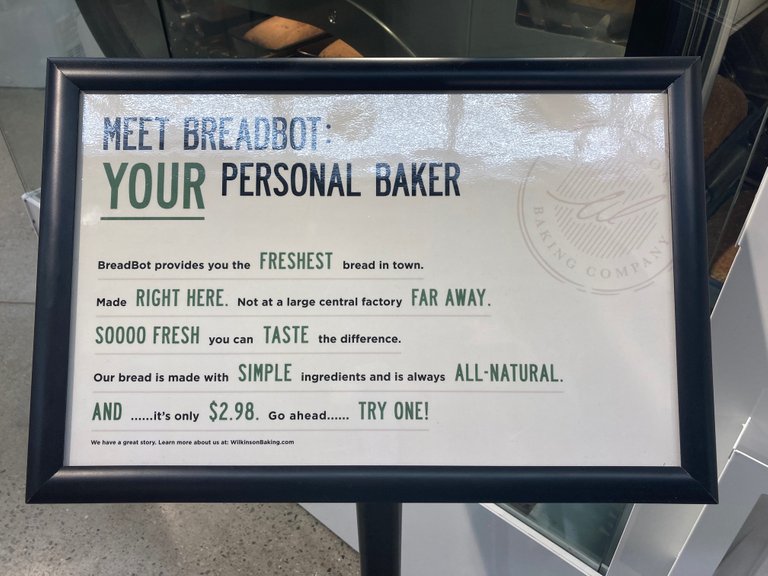 For that was what the chunk of gleaming innovation before me was, a fully automated bread making machine that was designed and invented right here in the Pacific Northwest by Randall Wilkerson. I remember reading about the BreadBot more than a few years ago and got excited about it maybe becoming a thing, so imagine my surprise when I spotted it in my very own local grocery store.
Yes, I nerded out. Hard.
---
I mean, homemade bread from freshly ground grains is the absolute best thing ever. It is also very labor intensive. The BreadBot does the whole thing, without a human ever touching a single loaf. Well, until they unwrap that yumminess for a snack of course.
You've got the grinding: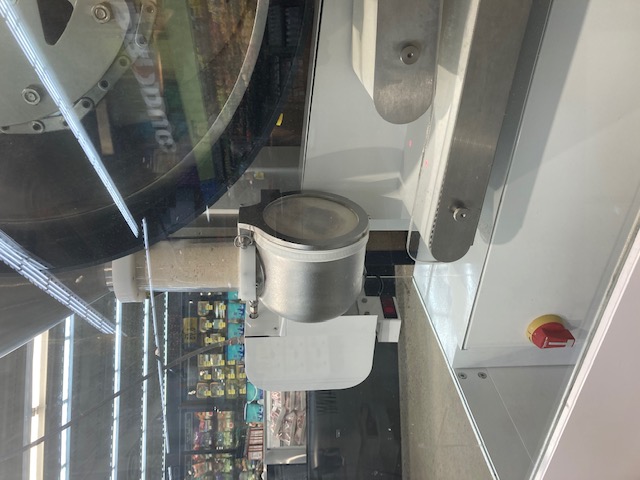 The mixing and the proofing: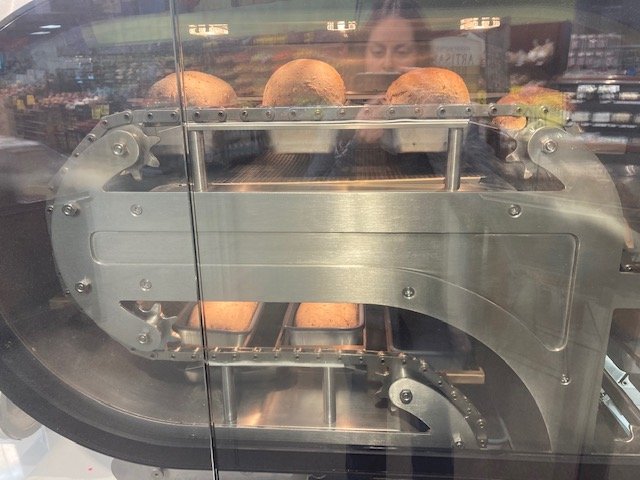 The roboty McRobot face arm baking the loaves: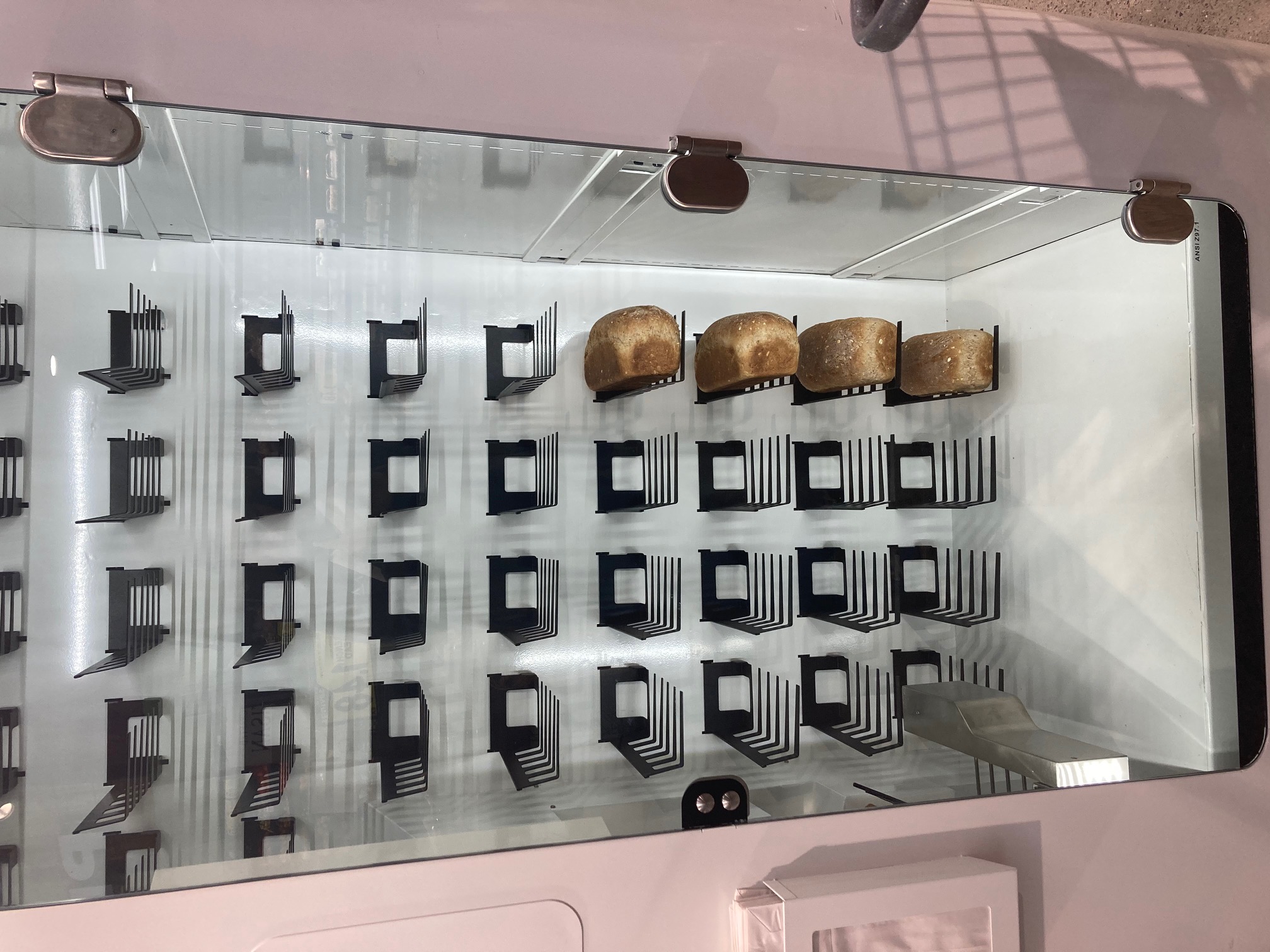 ---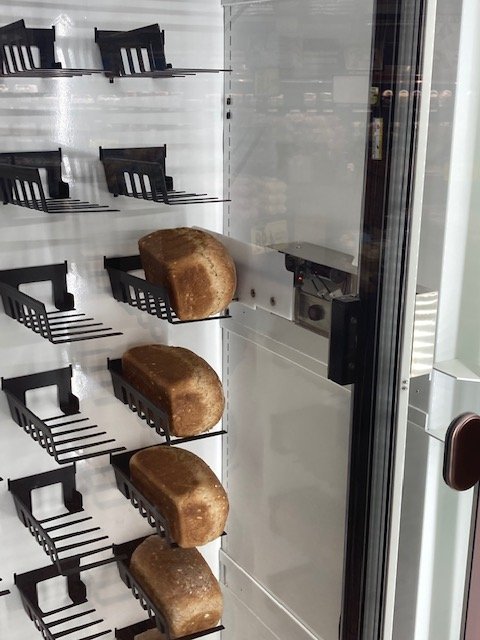 And the final packaged pre-sandwich goodness: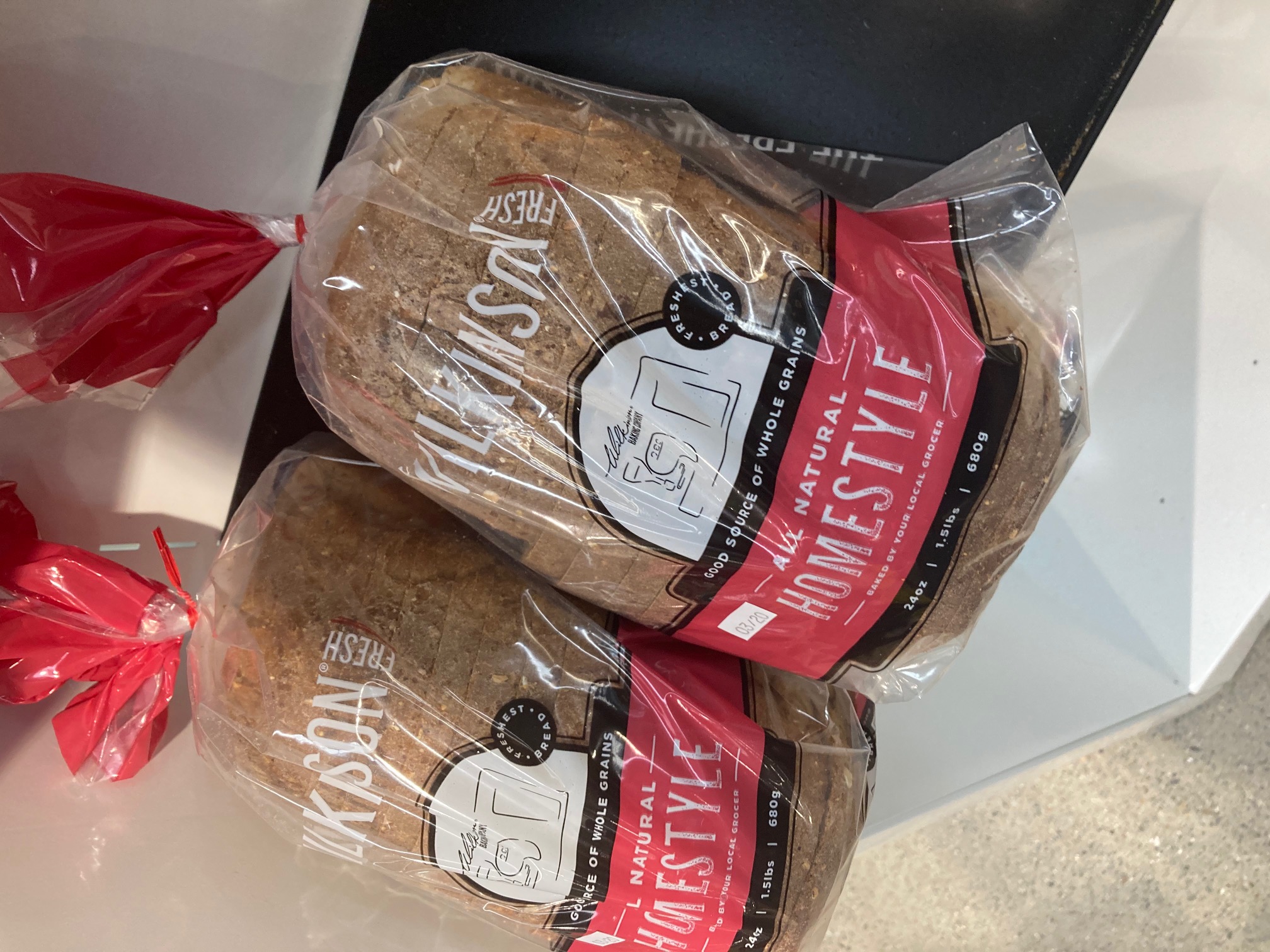 ---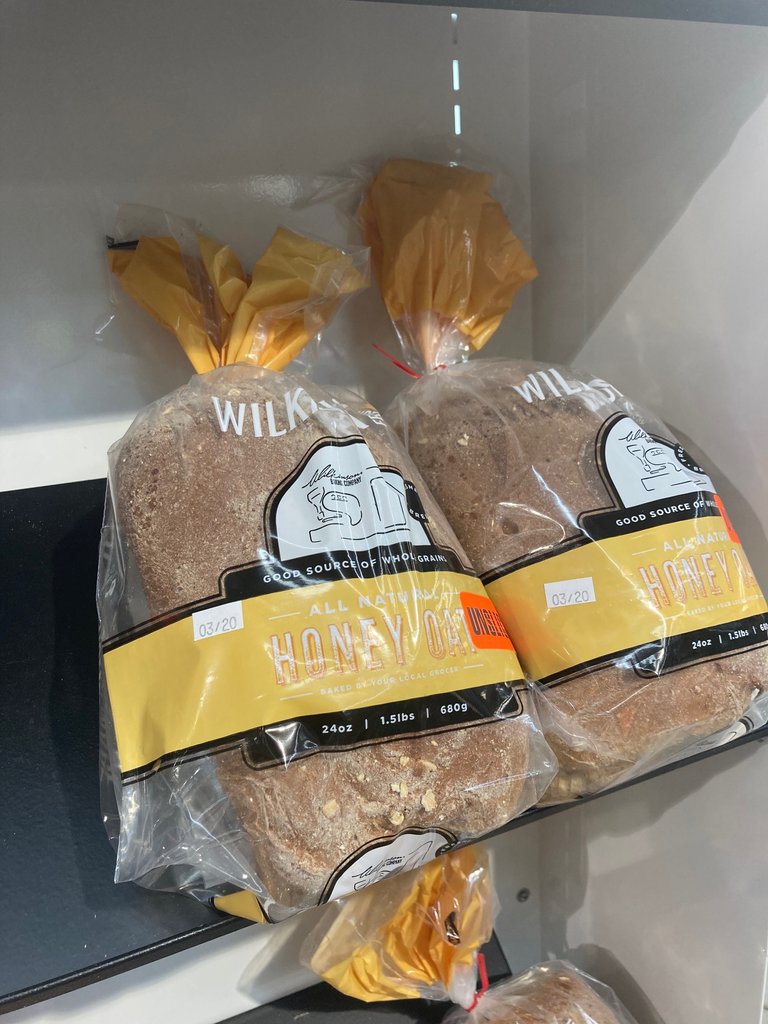 Seriously, I mean, how cool is this thing! It reminded me of something Dr. Doofenshmirtz might have conceived, I could even hear him yell, "Behold the Bread Makinator!" Except in this case it actually happens, and it actually works, and the thing can make 235 loaves a day and CLEAN ITSELF! AHHH!
I know people tend to be a bit down about the times we live in, but come on, how cool is it that we have a robot that can make bread! Even though I love to grind my own grains and make my own flour, it's still freaking amazing that I don't have to do all that unless I feel like it, yet if I want that type of bread option I can grab a loaf from the BreadBot.
However, it needs a name. I am more than open to suggestions for a fitting moniker for BB. Any suggestions?
My next trip to the store I will buy a loaf of bread made by the BreadBot and report back on what it tastes like!
---
And as most of the time, all of the images in this post were taken on the author's much wow, so impressed iPhone.