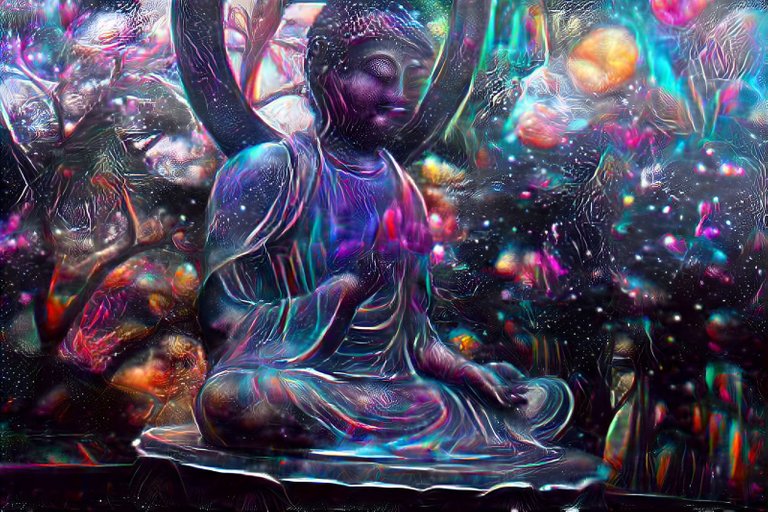 FUENTE
The relationship between artificial intelligence (AI) and Buddhism is a complex and multifaceted topic that involves ethical, philosophical, and religious questions, and where various perspectives exist. While there is no official Buddhist stance on artificial intelligence (AI), some Buddhists have been vocal on this issue.
La relación entre la inteligencia artificial (IA) y el budismo es un tema complejo y multifacético que involucra cuestiones éticas, filosóficas y religiosas, y dónde existen varias perspectivas. Si bien no hay una postura oficial del budismo sobre la inteligencia artificial (IA), algunos budistas han expresado sus opiniones sobre este tema.
In the context of AI, concerns have been raised about how the technology can affect humanity and the environment. For example, the Buddhist monk Matthieu Ricard has spoken about how AI could lead to job losses and the dehumanization of society. Other Buddhists have emphasized the importance of compassion and ethics in the development and use of AI.
En el contexto de la IA, se han expresado preocupaciones sobre cómo la tecnología puede afectar a la humanidad y al medio ambiente. Por ejemplo, el monje budista Matthieu Ricard ha hablado sobre cómo la IA podría conducir a la pérdida de empleos y la deshumanización de la sociedad. Otros budistas han enfatizado la importancia de la compasión y la ética en el desarrollo y uso de la IA.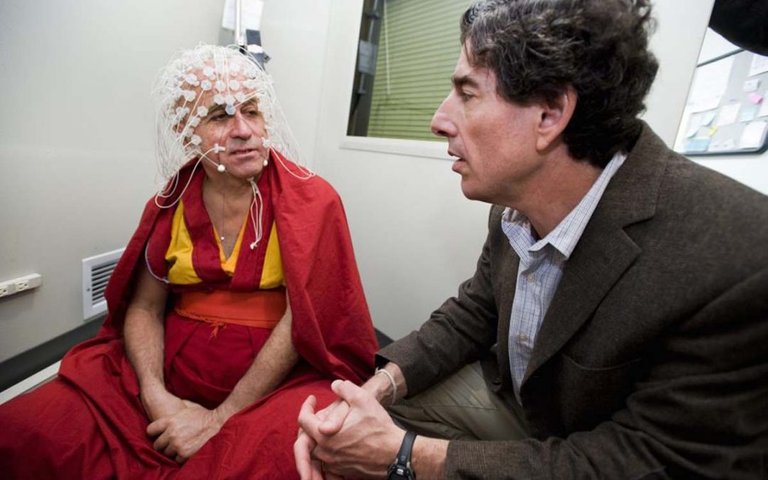 MATTHIEU RICARD
Some Buddhists see AI as a useful tool for the teaching and practice of Buddhism. Examples of this are the mobile applications that have been developed to help Buddhist practitioners to meditate, follow the precepts of Buddhism, practice calendars, access to Tibetan medicine professionals, among many others. In a future post I will be sharing some of them.
Algunos budistas ven la IA como una herramienta útil para la enseñanza y la práctica del budismo. Ejemplo de esto son las aplicaciones móviles que han sido desarrolladas para ayudar a los practicantes budistas a meditar, seguir los preceptos del budismo, calendarios de práctica, acceso a profesionales de la medicina tibetana, entre otras muchas. En un próximo post les estaré compartiendo algunas.
They have also raised the possibility that AI could help us reach a state of enlightenment or nirvana more quickly. They suggest that AI could help us analyze vast amounts of information and find patterns that allow us to better understand Buddhist teachings. However, other Buddhists hold that AI cannot replace the importance of spiritual practice and that we must continue to cultivate mindfulness and meditation to achieve enlightenment.
También han planteado la posibilidad de que la IA pueda ayudarnos a alcanzar un estado de iluminación o nirvana más rápidamente. Sugieren que la IA podría ayudarnos a analizar grandes cantidades de información y encontrar patrones que nos permitan comprender mejor las enseñanzas budistas. Sin embargo, otros budistas sostienen que la IA no puede reemplazar la importancia de la práctica espiritual y que debemos seguir cultivando la atención plena y la meditación para alcanzar la iluminación.
FUENTE
The relationship between AI and Buddhism is a constantly evolving topic that requires careful and ongoing reflection to ensure that technology is used responsibly and in harmony with both human and Buddhist values.
La relación entre la IA y el budismo es un tema que está en constante evolución y que requiere una reflexión cuidadosa y continua para garantizar que la tecnología se utilice de manera responsable y en armonía con los valores tanto humanos como budistas.
TASHI DELEK

FUENTE
CURRENT CALENDAR / CALENDARIO ACTUAL
3 Friday: 1.11. ⋅ Demonstration of Miracles 100 000 times day ⋅ Earth-Wind ⋅ Don: Do not invite anyone ⋅ LA: nose ⋅ Yelam: South-West ⋅ Auspicious haircutting day (Achievement of power and intelligence)
3 viernes: 1.11. ⋅ Demostración de Milagros 100 000 veces al día ⋅ Tierra-Viento ⋅ Don: No invitar a nadie ⋅ LA: nariz ⋅ Yelam: Sudoeste ⋅ Día de corte de cabello propicio (Logro de poder e inteligencia)