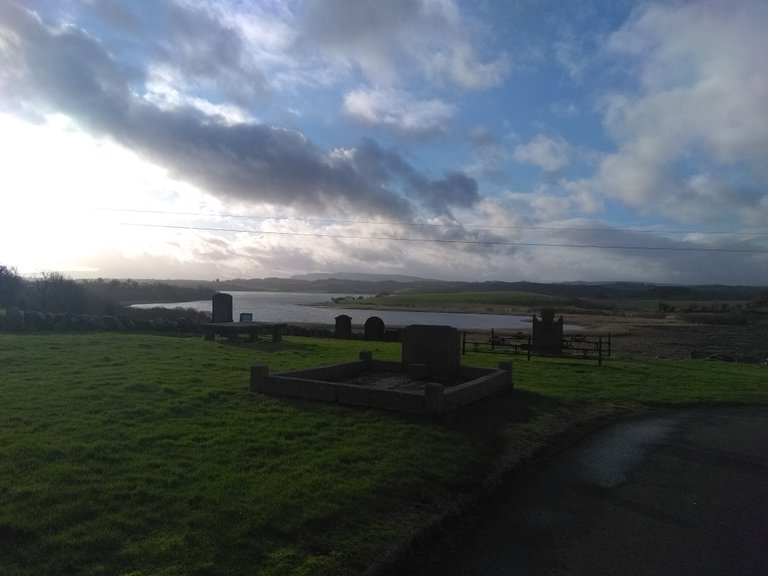 I've been off all social medias. I'm going to get more stuck into Steem. I've spent the last two months reconnecting with nature and myself. I normally work based on routine and "to do lists", but I have thrown that all away for now.
I've been using my biochemistry knowledge to become a (cellular signalling) Pathway Master. I've been chiefly altering my Nerve Growth Factor (NGF) and Sirtuin pathways through drugs supplementation, studying 4E cognition, and behavioural actions such as cold showers and breathing techniques.
In life I have always been chasing things, trying to grab something, but now I have grabbed myself. Unlike many other nootropics, the effects of NGF permanently alter the brain. I have achieved heightened states of flow mode for weeks on end.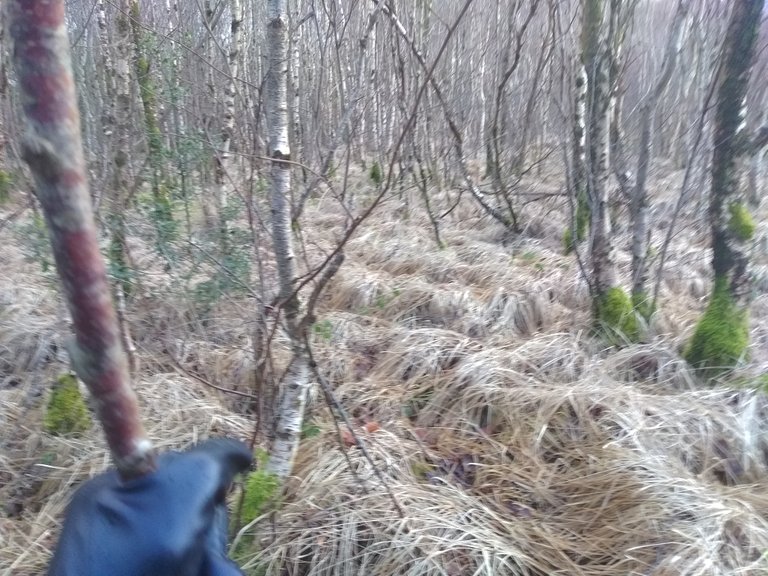 I found myself wandering through a bog no one has been to in decades or longer the other day. I used a bog stick in hand to press the ground in front of me to avoid falling and sinking into any bog holes.
Rotting trees stood in place, and with one touch I would fell them.
It was a mystical experience just wandering through this bog, trying to get to the other side to get home.
Wilderness and real nature are extremely difficult to find in the UK. Most of nature has been destroyed and replaced with farmland, or fake nature parks.
This bog area was the real deal. There were so many animal trails. It felt so desolate and yet so full. Due to the bog nature of this land, no one dared venture into it, and no one had any use for it.
I wandered for so long through this bog, only to somehow end up were I started. I will return as I discovered some secrets I would like to more thoroughly investigate with better equipment and detection apparatus. Who knows what ancient celtic mysteries lay hidden in this untouched for eons land...
I'll update on more wild adventures and maybe share my discoveries depending on how valuable my finds are. I've been perfecting the perfect NGF/Sirtuin stack in an attempt to create a poor man's NZT formula.
This has been me for the last month+.

When I first started enhancing my mind and body, I was expecting maybe a modest 5% increase in cognition power, but almost immediately felt 10-15% bonus. Within a week my brain felt like how it did after spending several weeks nonstop working on a dissertation which went beyond the current textbooks (and which was later used to update them) back when I was at University.
I'll share my formulas once my research solidifies into perfection. It is all about exponential boosts on top of exponential boosts. I'm super excited about 2020 and where current and cutting edge science can take us.
Altering these pathways goes beyond just cognition boosts and promoting health, but also can effect things like addiction pathways, potentially acting as a cure/treatment to those suffering from addictions (as well as repairing neuronal damage caused by addictions like alcoholism).
If we can get a poor man's (cheap and affordable) NZT onto the marketplace, we can dramatically alter consciousness, character, culture, and community.
@RiskDebonair
Irish Writer, Poet, & Lover