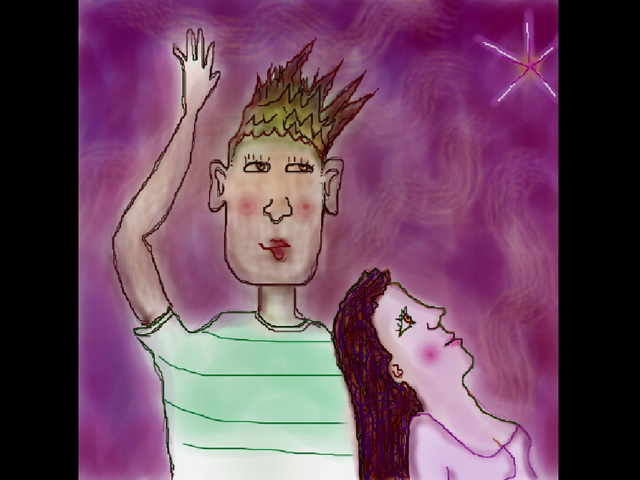 A summer evening, propitious to ask Venus for her favors.
Venus, for the Romans, who considered she their ancestor, their tutelary mother, is the goddess of love, nature, fertility and beauty. It is the Latin version of Aphrodite, its equivalent for the Greeks. Throughout the centuries she has been represented as a woman of great beauty and she is worshipped as a mediator in amatory matters.
Venus is also the name of the second planet of the Solar System, starting from the Sun, and is the one with the highest temperatures. Due to its location in space, it can only be seen a few hours before dawn or after sunset. When in its brightest phase it can be seen during the day, as it is the third most luminous celestial body after the sun and moon. That is why it is called the morning or afternoon sky-light.
This couple of lovers enjoy together the sunset, well embraced and enraptured, delighted with the reddish glow of the planet of the goddess Venus that this warm and serene twilight of summer came to be seen, taking advantage that the climatic conditions are optimal for the stellar observation and the romance. The boy cannot resist the desire to greet it while the girl asks it for a secret wish: that their love be forever and that it be warm like that night...
Summer nights, the best for dreaming and loving... Let William Shakespeare say it!