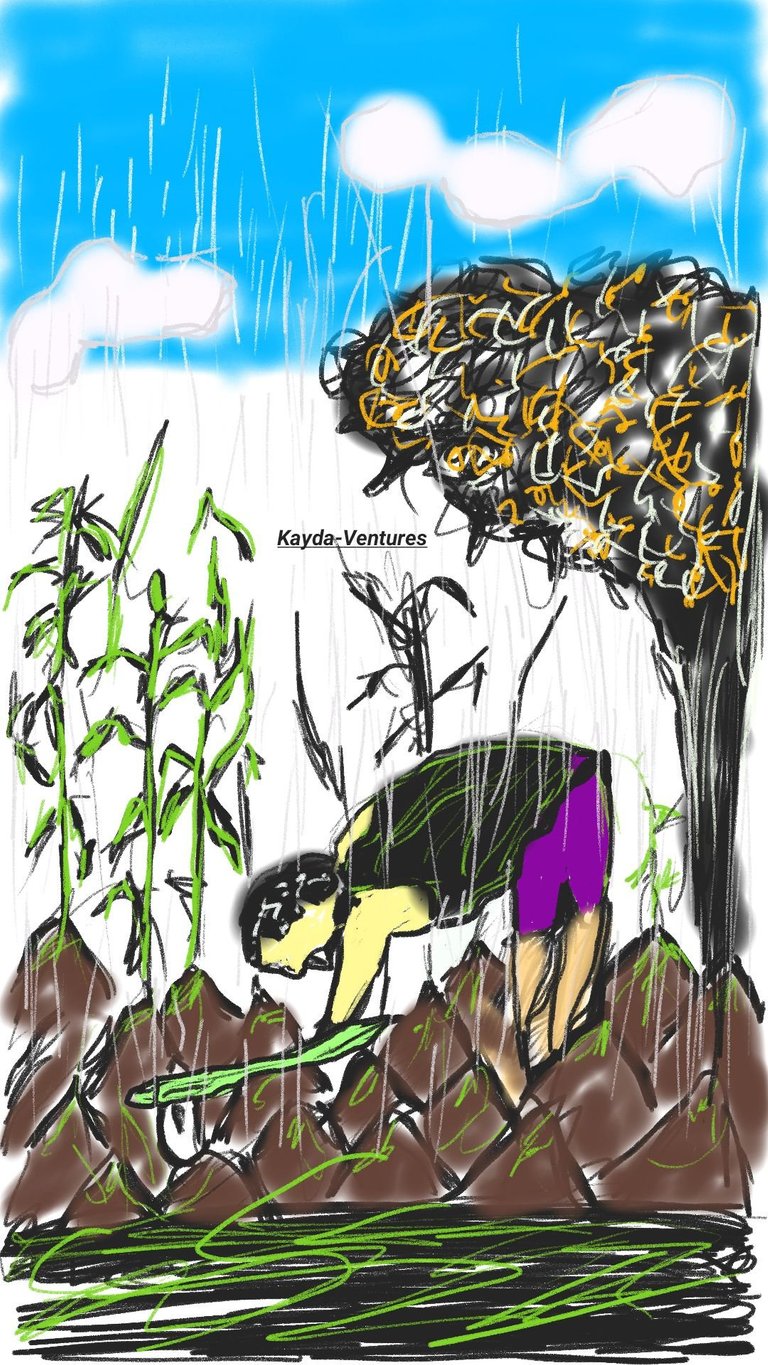 # hi lovers 💏
Here is an illustration I titled: # Farming
One of the major occupation that can never stop existing in life is farming. Farming. Is what makes production and provision for feeding in the own territory/geographical/country.
Nobody can ever say farming is irrelevant in the society. It gives and shows a leading factor to all sectors of occupation in all countries. Some persons will say it is possible to live without food and never possible to do without water.......but I would say, all is important to life and can never be neglected.
Often times, majority of people seek opportunities for other occupations and neglecting agriculture as people believe farmers are poor not facing the real reality than farmers are really the richest and nonody can ever do without eating....
Farming has contributed immensely to the growth of all human and has moved the world into a better place of nutrition as there is access to getting different types of farm products useful for the body.
Farm products isn't just for feeding alone but are processed to get other products like creams, cosmetics, etc.
Farming should never be rejected..... It is essential in the World...
With great love, I will appreciate your support and encouragement through your votes/comments/resteems.
Thanks
@kayda-ventures