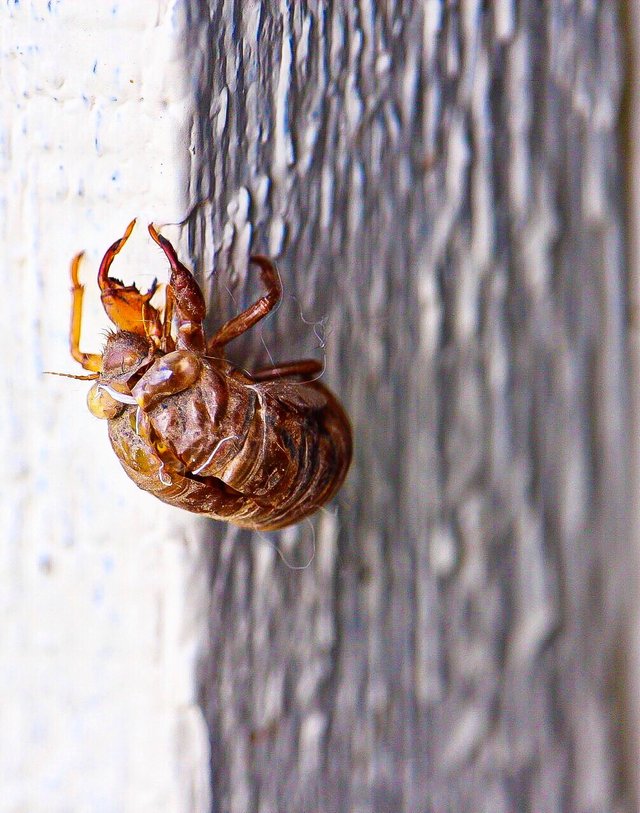 This is my second entry for the Macrography Contest by @ntopaz!
We found a cicada hanging out on our porch along with it's exoskeleton. I think it's so intriguing how detailed this outer layer is with the imprints of what once occupied it.
If you look closely you can see the slit in which the cicada came out. It's amazing to me how this layer stays intact even after they have left it. The things of nature are truly amazing to explore!
Camera Used: Cannon EOS Rebel T6.
If you would like to participate in this contest you can submit up to 3 works! The deadline to enter is August 9th! For more details please visit the contest overview listed here...
https://www.ntopaz.com/contest/64
Thank You for Viewing :)