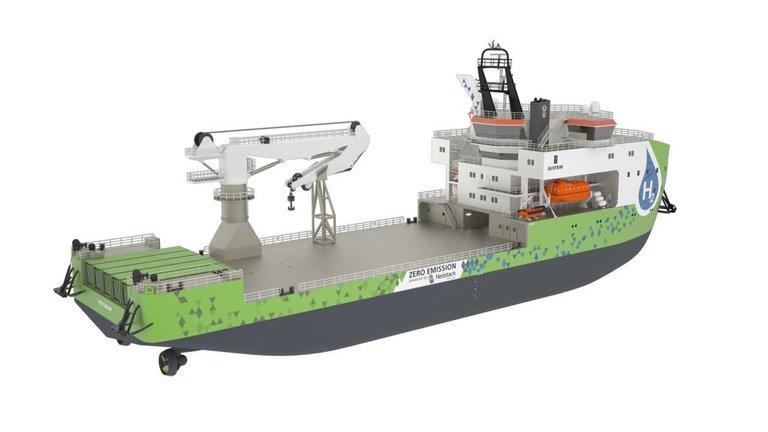 Source
The use of electrical energy in means of transport that require massive energy use, such as ships or airplanes, is significantly more complex than in smaller vehicles.
But that does not seem to matter to the Dutch company Nedstack, which is developing Ulstein SX190, an electric vessel equipped with a hydrogen fuel cell.
It is a 99 meter long model driven by a system of electric motors, capable of propelling it up to a maximum speed of 11 knots.
In a first phase, the system will allow this model to operate free of emissions for four days but, it is expected to expand the capacity of hydrogen deposits, to bring autonomy up to two weeks.
Project managers expect real tests to begin in 2022.
Source: marinelog.com, read original article
https://www.marinelog.com/news/ulstein-zero-emission-sx-190-could-sea-trial-in-2022/


Versión en español