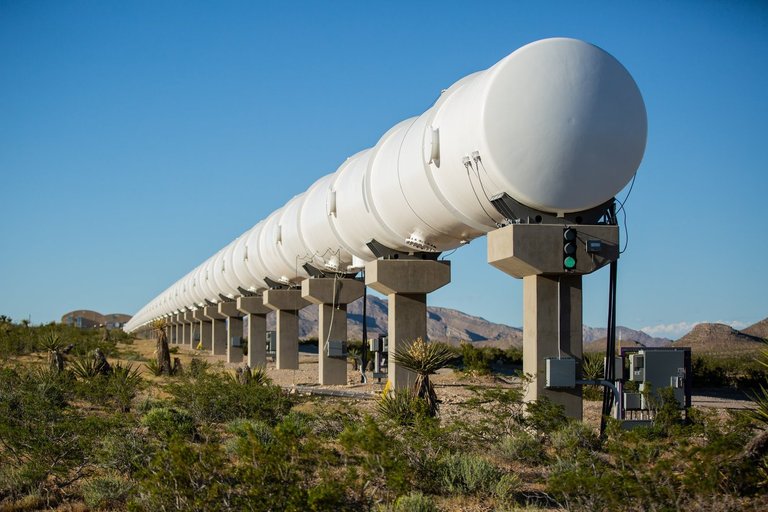 Source
Although for many people this Hyperloop still sounds like fantasy, it seems that the project really advances and begins to take shape as a real transport alternative.
As you all know, the Hyperloop transport system consists of a tube to which almost all the air is extracted, which cancels the resistance and allows a cabin, with cargo or passengers, to circulate inside it at more than 1,000 km / h , by magnetic levitation.
In addition to the Dubai - Abu Dhabi route that will be inaugurated next year by Hyperloop One, now with the help of Virgin Hyperloop, the Mumbay - Pune route will be built in India.
On this journey Hyperloop will use 35 min. compared to the more than three hours it has been on the road, being able to transport up to 200 million passengers per year.
Undoubtedly, if this mode of transport thrives, especially in countries as large as India, its inhabitants can leave overcrowded cities and move to quieter places even if they are far from their job in the city.
Source: techrepublic.com, read original article
https://www.techrepublic.com/article/worlds-first-hyperloop-indian-route-promises-mumbai-to-pune-in-25-minutes/


Versión en español