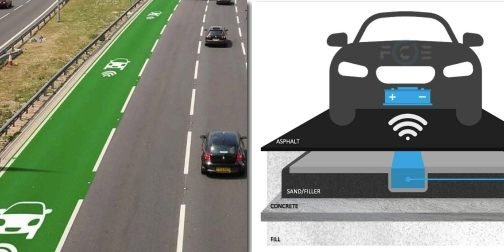 Source
We already mentioned other times in this blog, how the absence of charging infrastructure can take us back when thinking about to purchase an electric car.
Among all the alternatives that we have commented, the one that I like the most is the one that I bring you in this news; a system that charges electric vehicles in motion through induction.
The idea is not new, just create a system on the roads that allows you to produce a magnetic field, which charges an electric car that passes over it.
This would be easily achieved by placing a plate under the asphalt that is responsible for sending the energy but, that is very expensive because it would be necessary to lift all the roads, insert the plate and cover again.
But now the company Talga Resources has confirmed the development of a compound that using graphene, will turn the asphalt into a surface capable of generating a magnetic field without adding plates under it
In addition, this energy would be totally free because it is produced by the interaction between the vehicle and the road; A bargain come on.
Source:talgaresources.com, read original article
http://www.talgaresources.com/irm/PDF/2235_0/Talga39sGrapheneInfusedConcreteConductsElectricity


Versión en español