Have you heard about the news? There's a 😷 virus trying to takeover the world.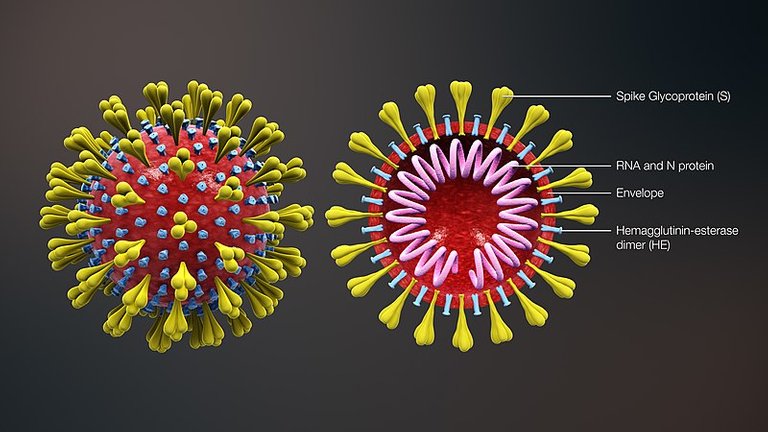 It's getting 😱scary!
Nowadays spreads of "contact based" virus depend mostly on how quickly quarantine efforts work out, but at the same time when the strain can spread without symptoms there are way more options for propagation of something not yet easily understandable.
Usually it depends on how much relaxed people are about becoming infected. If you don't transmit it (either because you prevent others to be next to you or because you died), you will increase the odds of stopping the virus.
The @dpoll about being afraid?
Thanks everyone for the participation on this poll. It's nice to see that most people are not afraid, but hopefully you all are aware that you should avoid getting infected.
If you are one of those that think being sick will help you getting "stronger"... I advise you to rethink that mentality, for sake of your good health. It has some truth in it, but not as a general statement, and certainly not against virus that can mutate like mad people.
Today (2/2/2020, NZ time), 💀deaths 📈increased again
Now above 300 deaths... according to the same website I shared above. Here's a picture of how it looks (by the time I have done this post):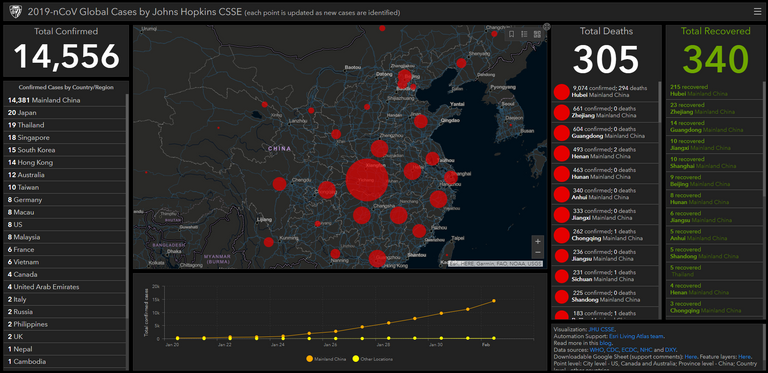 The website now updates more regularly (not just daily). I am guessing they made it happen to create more awareness by allowing other institutions to automatically give feeding sources for the site to represent. Quite nice...
My analysis 🧐
Today there's an increase of the curvature... if you think in terms of the increase of cases becoming a potential exponential propagation. This was one of the things I was fearing (still room for not happening, but looks unlikely). I hoped (and still hope) that will not happen, since being exponential is going to affect economy for sure.
I don't think we are in the spike yet, far from it according to what I read so far. And while we don't find a way to diagnose people without symptoms, it will be hard to quarantine already infected people that don't show symptoms or in some rare cases, might even not ever show, but still transmit the virus.
What I am also concerned about (that I haven't read from a good source the details about it) is if this RNA based virus kills (or is stronger) depending on something characteristic on each person. If scientist can find a correlation with this, it might help on quarantine methods too.
No cases in New Zealand
Yet, but unlikely to continue like that, so be cautious. For all the #kiwis, #NZ has a notice website now being updated regularly from the ministry of health. I am expecting some family soon and this will be my daily check-up.
Stay safe 👍
Protect yourself and you will be protecting others too.

[email protected]
eSteem.app | GitHub | YouTube
✍ Telegram | Discord


Cryptocurrency 💳Cards