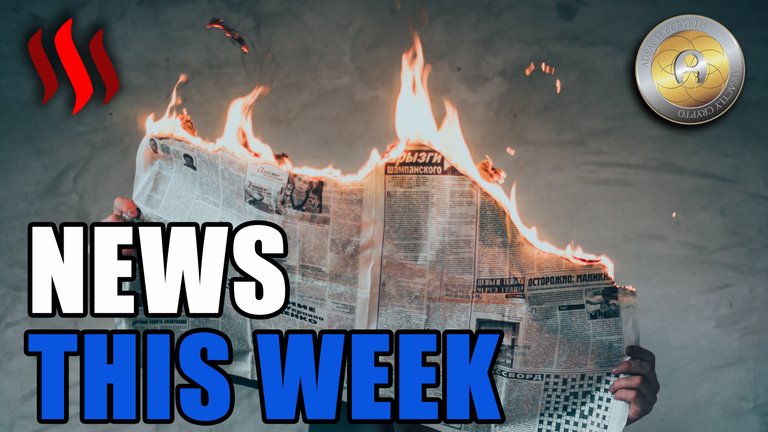 News This Week
Welcome to our new weekly series, where we review some of the highlights of events that have happened all over the world. We would also love to hear from you, regarding what topics you would love to see us cover, or maybe there is some interesting news you might have stumbled upon, then please let us know.


Prince Andrew Interview About Epstein Coming
It seems that the "Epstein Didn't Kill Himself" memes are starting to pay off, because the media can only ignore them for so long, as there is massive global interest in the story which means massive amounts of money to be made. The BBC is one of the first to try cash in on the free viewership money, and will be broadcasting a "no holds barred" interview with Prince Andrew about his friendship with the pedophile Jeffrey Epstein for the first time on Saturday night. Well I for one am highly skeptical of the interview, and highly doubt the Queen's BBC will purposefully tarnish the royal reputation. The questions will mostly likely be decided on by the royal family's advisors as well as their publicity consultants and obviously lawyers, one can almost predict how staged this entire interview will be, and I doubt it will be live. Also Epstein didn't kill himself. (Click the image below to read more...)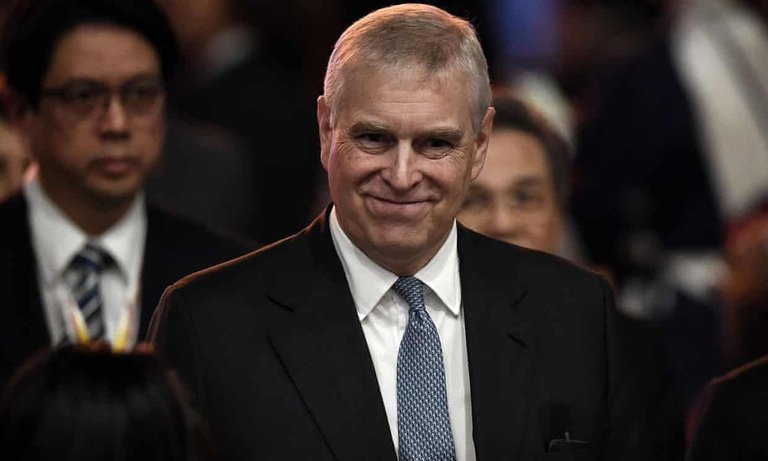 ---
Impeachment, Impeachment, Impeachment.
Will we ever hear the end of this, well probably not, as impeachment has dominated the news headlines since before Trump took office, and I think the world is seriously over it now. This week, nearly two months after beginning impeachment inquiry proceedings, the Democrats finally held their first public hearings. What you might be asking is the reasoning this time round for why impeachment is back on the table, is it the Russians again, no this time it all started about two months ago due to a whistleblower's allegations of a secret call between Trump and Ukrainian President. The transcript was then made public by Trump to show there was nothing to hide, unfortunately the democrats didn't read it that way, and believes it to almost be grounds for impeachment. But instead of calling for articles of impeachment, they are going down the road of public hearings, for publicity reasons most likely. (Click the image below to read more...)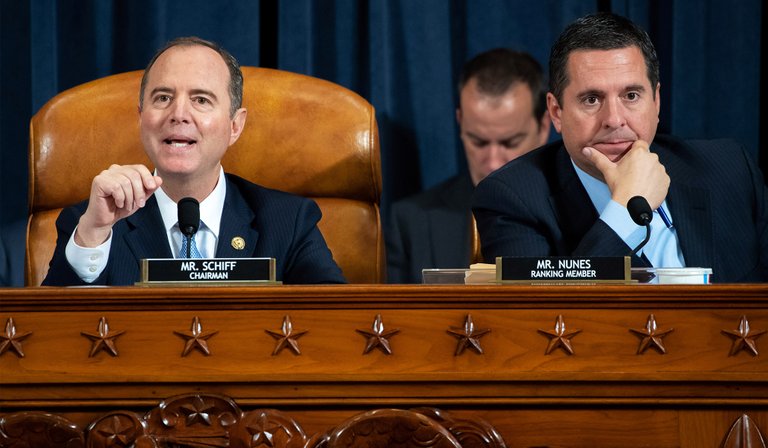 ---

Total Government Debt at $69 Trillion
According to the latest figures by the International Monetary Fund, the debt of all the government across the world has ballooned from $20 Trillion to $69 in just 20 years. That's just for governments, when it come to the total global debt, that's somewhere around $250 Trillion and it just keeps growing. This debt still does come anywhere close to the approximately $750 trillion of bank derivatives as reported by the Bank for International Settlements, and for even further perspective, that's a global debt-to-GDP ratio is about 318%. We are living on a literal economic bomb waiting the blow. (Click the image below to read more...)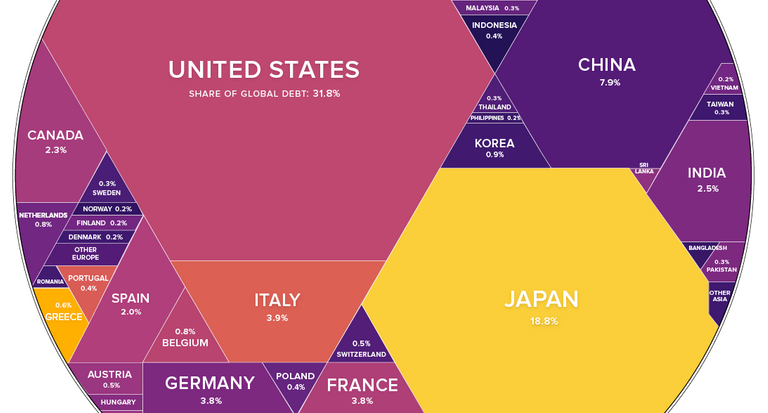 South Park Takes On Transgender Sports Debate
If there's one thing about South Park, it's that absolutely nothing is ever off limits and they make fun of everyone, and I personally think that's how it should be. They are also definitely not politically correct and that's why fans of the show keep coming back season after season. Their latest episode this week got immediate laughs from fans of South Park and instant outrage from people on the left, who's sacred cow has been the transgender athletes debate. The episode, "Board Girls, pokes fun with satire of biologically male athletes who have dominated female athletics after identifying as transgender. When it comes to the science it very clear, biological men have an athletic advantage over women. (Click image below to read more...)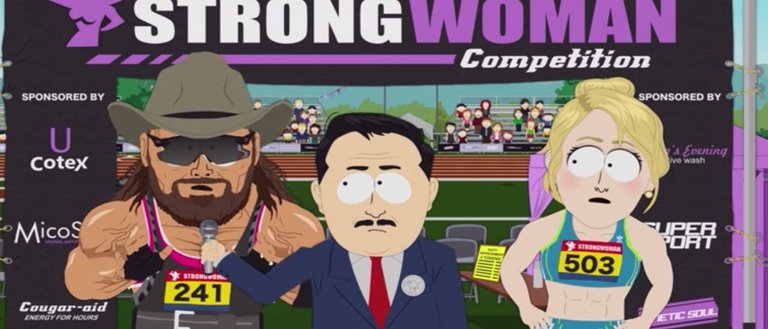 Disney Plus Streaming Service Launched
The most anticipated streaming service of the year has finally gone live this past Tuesday in the US. Disney Plus subscribers can watch up to 500 movies and 7,500 TV shows, including high-profile shows and movies like the brand new Star Wars series The Mandalorian and Avengers: Endgame, for $6.99 a month or $70 if you per-order for a full year. Unfortunately any of us outside of the US will have to wait until March next year for the full roll out, but if you happen to live down under in Australia, you only need to wait a few more days. When id comes to streaming services Netflix has pretty much dominated the market, that is until now, that because Disney almost owns everything. There has been a few network errors and black screens, but that will more than likely be sorted out by the time it goes global. This will probably also have massive appeal with kids and families, I can't wait to check it out. (Click the image below to read more...)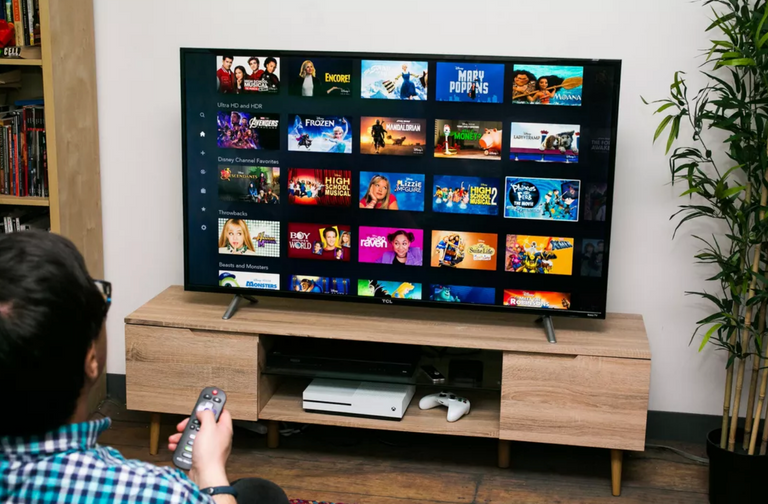 Bitcoin Miner Capitulation Warning!
So apparently this is a bad thing, I'm not going to even begin to pretend I know enough about the more technical side of the markets to explain any of this, I do however invest in and believe in crypto, and the more you know the better. To put things in a more basic explanation, mining capitulation was seemingly what catalyzed the now infamous BTC crash from $6,000 to $3,000 in late 2018. Some analysts think that we might be in the exact same predicament now, and bitcoin could see a massive dip. (Click the image below to read more...)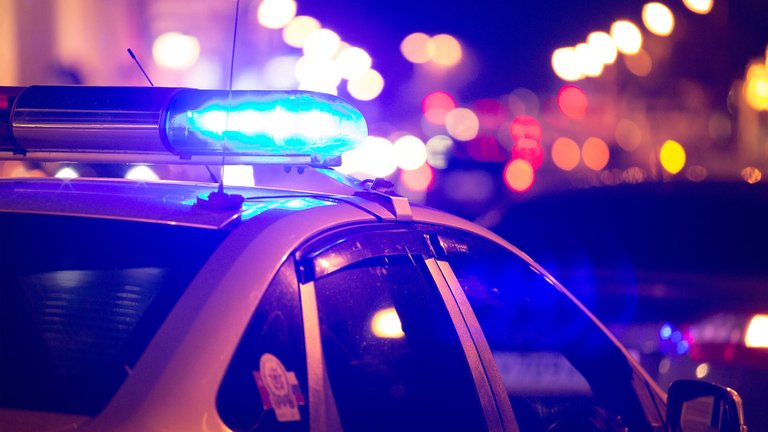 Let us know your thoughts on the happenings of this week... What did you think? Did anything crazy or interesting happen near you? Tell us about it in the comments


This article for ADSactly was written and compiled by MorkRock
The views and opinions expressed in this article are those of the author and do not necessarily reflect the official policy or position of ADSactly
---
---
Click the coin below to join our Discord Server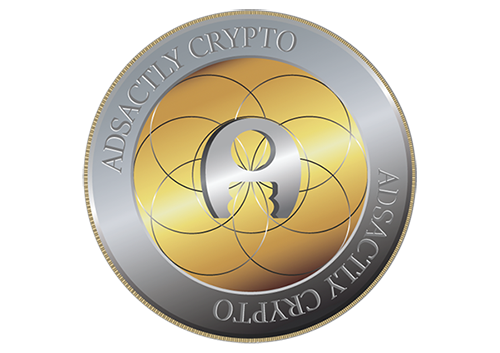 ---
We would greatly appreciate your witness vote
To vote for @adsactly-witness please click the link above, then find "adsactly-witness" and click the upvote arrow or scroll to the bottom and type "adsactly-witness" in the box
Thank You
---