And it was born: "Task Turbo Quiz!" by @ManniMan"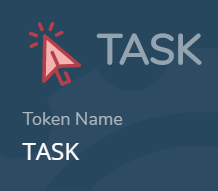 This Quiz did cost me 0.30€ and was solved after ~3Min. Kazoo kid Fun Level :))
Check it out!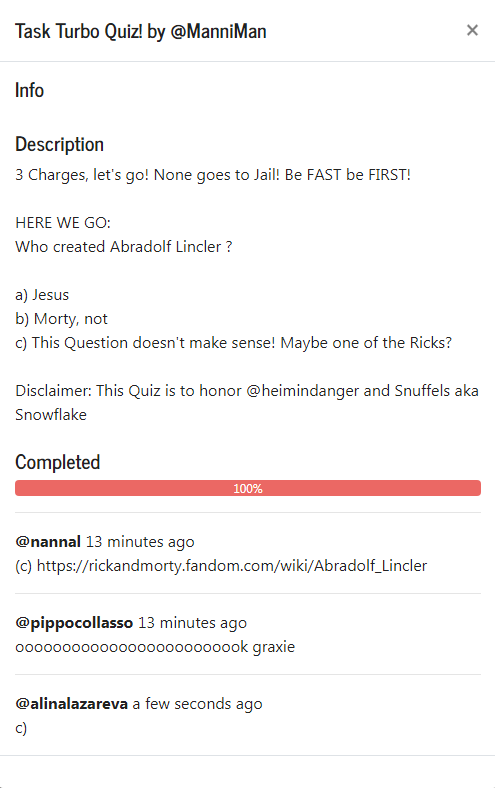 @nannal @pippocollasso @alinalazareva nailed it!
---
You don't know what TASK is?
https://steempeak.com/dtube/@manniman/ofxjcnpngbw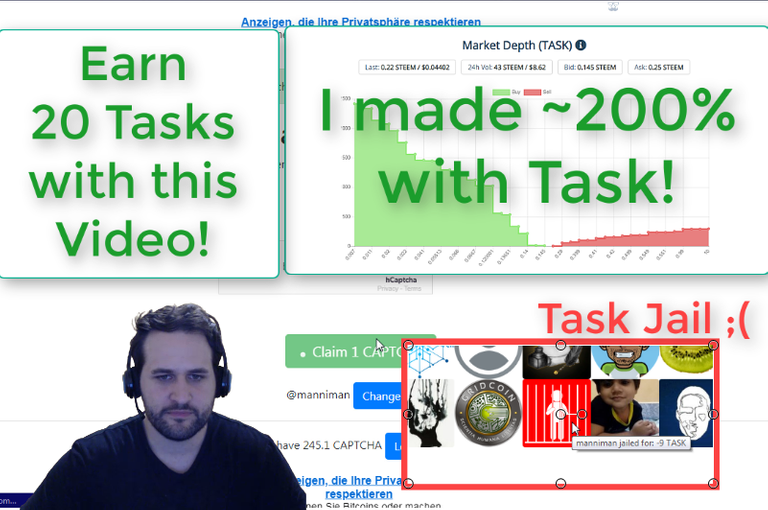 First Likes on this Video get 1 Task, 20 Coins available - get yours now!
--> To the Task Site https://task.steemwhales.com/#/list
100 Tasks Giveaway in my next Video on "Task"!
---
Have a nice Weekend, Manni!
leave a Like and a Follow (D.Tube and Steemit), I really want to create a community!