Into This World We're Thrown!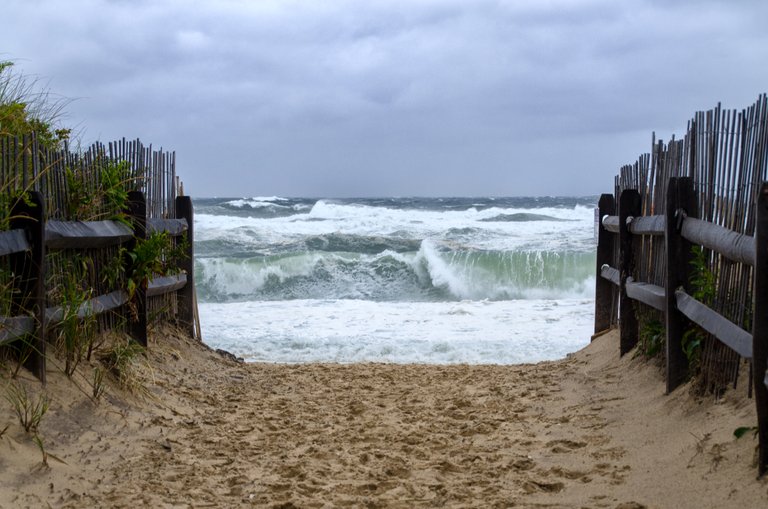 My first look at Dorian, hammering the coastline.
This is what I saw, as I crested the dunes, to walk onto the northeast facing beaches. The waves, hammering and rolling. My guestimate, about 6-9 feet tall, consistently, and an occasional 10-12 footer. For some perspective, on a decent day, the waves are about 3-5 foot (meter-almost two), sometimes as calm as 1-3 feet (less than a meter). Winds were still gusting to 45 or 50 knots or so.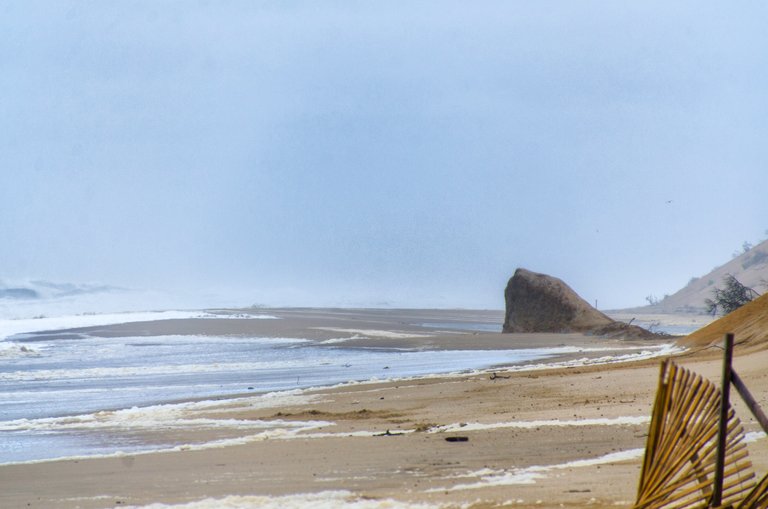 Looking South-Southwest, Hazy, and relative Calm.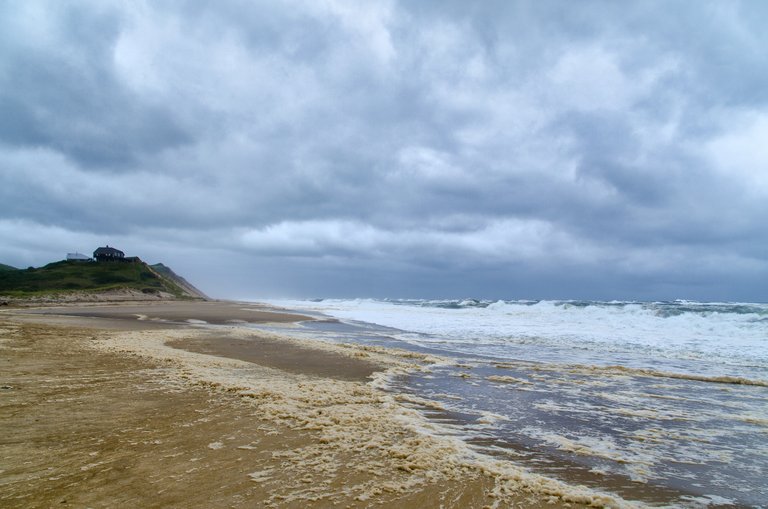 Turn 180 degrees, facing North-Northeast, and I am looking at the Butt end of Dorian, one of the outer rain bands.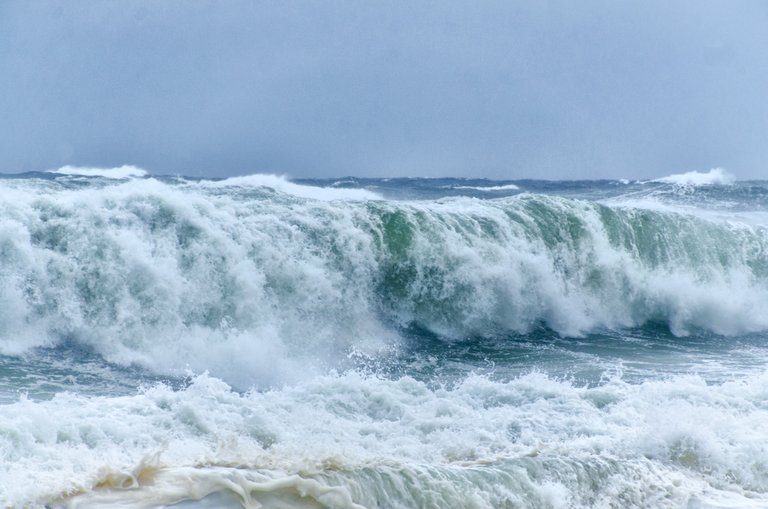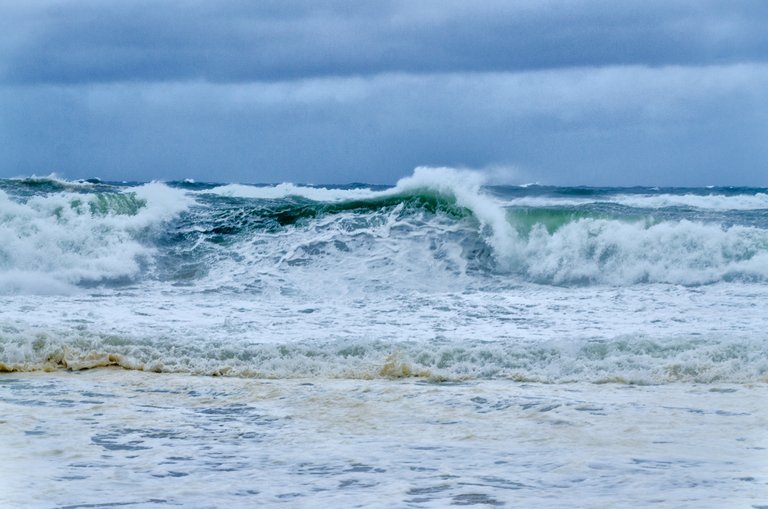 Rolling and Roiling!
I can't imagine, standing on my board, and reaching over my head, and the wave still being taller than my hands. I know, there are men and women (not right in the head) who surf Big Surf... but still, this is insane.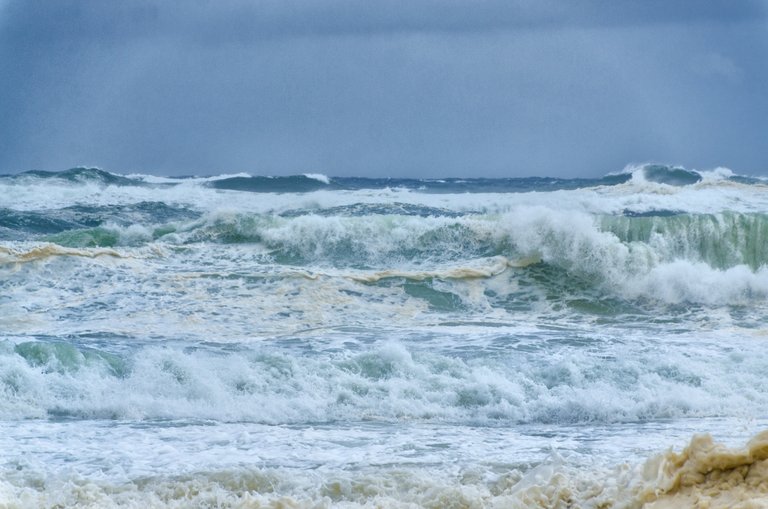 Surf's UP!
I've been out, surfing this beach... when the waves are 3-5... NEVER, when it's like this. Sometimes Body Surf, Sometimes Boogie Board. Right now, the storm is moving northeast, offshore, and Tropical Storm Warnings are removed from my area. Earlier, this morning, winds were in the 60's, with gusts to 81. The weather and wave buoy offshore I monitor, shows sustained waves of 12-15 feet. Interesting times we live in.
Dorian, at one point, was a Category 5 Hurricane, strongest on the scale, with Sustained winds in the 190 MPH range, and some gusts over 220. She stalled over Grand Bahamas Island, and literally tore apart the country. Some of the islands there, are literally 2/3 under water, and some, ALL STRUCTURES and BUILDINGS, completely wiped away. So far, estimates are over 50 dead, with tens of thousands missing... there's simply no way to count the dead yet. And at this point, 70,000 known homeless, and many tens of thousands more to find and help.
DO WHAT YOU CAN TO HELP!
At this point, do what you can to help those who have lost everything, in The Bahamas. Donate Money, or volunteer to go help.

Always, I strive to give back
To the animals and birds around me
to put more plants in than I take out
And be a good steward for the world around me!

All Photos by Bluefin Studios.


More whale photos here!