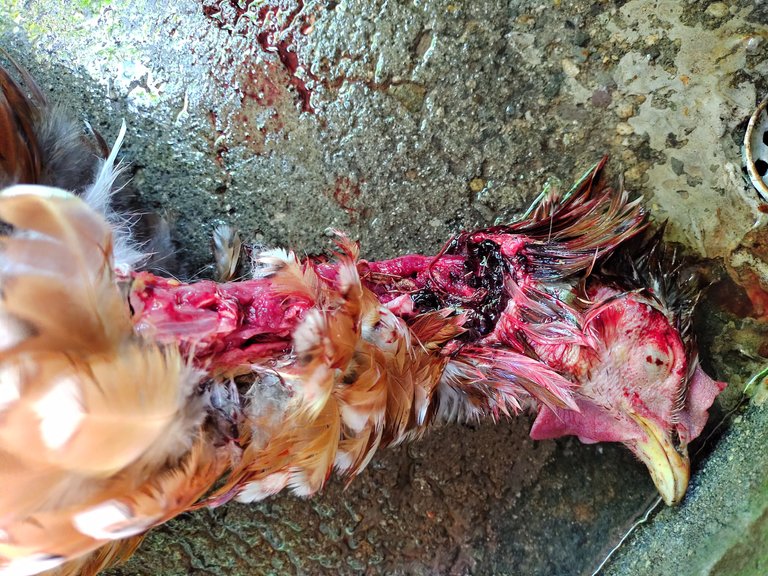 La naturaleza brinda alimentos a todos, a pesar de que ello implique matar unos para la supervivencia de otros, eso ocurrió en casa ya que de pronto las gallinas de corral que tenemos empezaron un alboroto y mucho ruido ante lo que nos acercamos a ver qué había acaecido, y para nuestra sorpresa vemos la imagen dantesca que aquí observamos, un hermoso gato salvaje o montes conocido por aquí, como gato zonto, que es un pariente del puma había llegado para reclamar su botín, se había llevado una gallina entre sus fauces listo para decorarla pero al sentir nuestra presencia, procedió a abandonar el botín, como era está gallina no sin antes haberle destrozado por completo el cuello, y habernos dejado este animal muy dañado.
Este es el ciclo natural de nuestra madre naturaleza, que alimenta a todos sus hijos y unas criaturas son el alimento de otras para preservar el ciclo de crecimiento y armonía de todas las especies y esto hace que no haya sobrepoblación de ninguna especie invasora.
Gracias por la visita recuerden material propio fotos incluidas, traducción al inglés usando traductor recuerden soy un hablante nativo de español.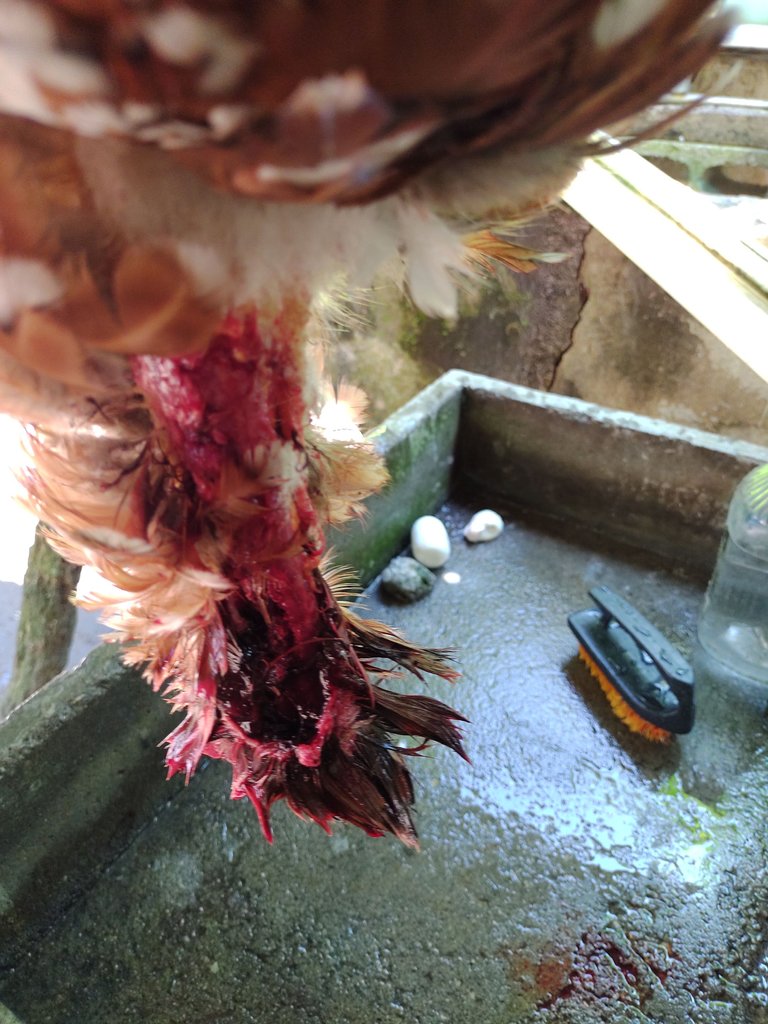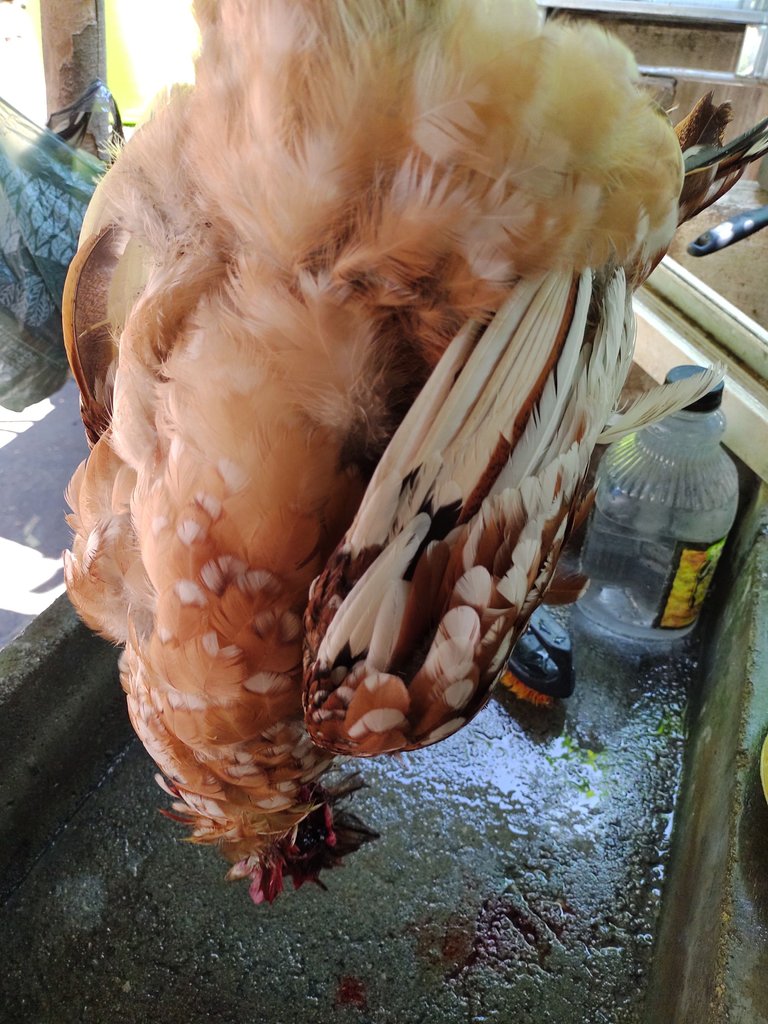 Nature provides food for everyone, even if it means killing some for the survival of others. This happened at home when suddenly our backyard chickens started making a commotion and a lot of noise. We went to see what had happened, and to our surprise we saw the gruesome scene depicted here. A beautiful wild cat known locally as a "gato zonto," a relative of the puma, had come to claim its prize. It had taken a chicken in its jaws, ready to devour it, but upon sensing our presence, it abandoned the prey. However, it had already completely destroyed the chicken's neck, leaving the animal very damaged.
This is the natural cycle of our mother nature, which feeds all of its children. Some creatures are the food of others to preserve the cycle of growth and harmony of all species, preventing overpopulation of any invasive species.
Thank you for visiting and remember to use your own material, including photos. Translation into English was done using a translator, as I am a native Spanish speaker.