We get a fair bit of wildlife in out garden. We have seen foxes, hedgehogs, squirrels, bats and lots of different birds. I had considered getting a camera to see what goes on at night, but when we visited my parents I saw my dad had bought a wildlife camera and he offered to lend it to me.
The camera is a CamPark T80 which manages 20 megapixels and high definition video with infrared recording.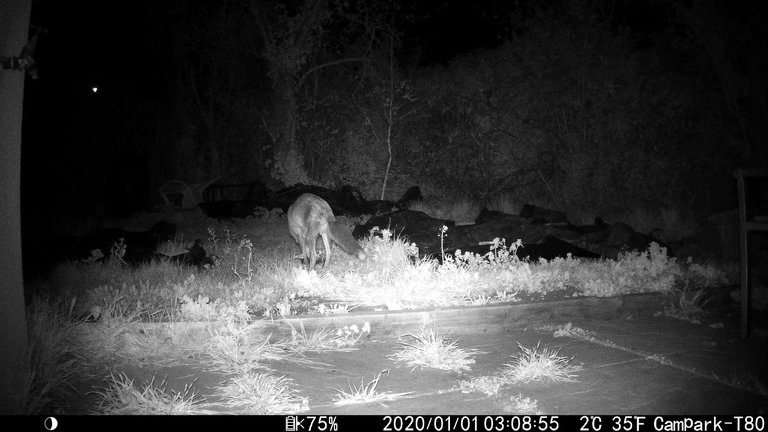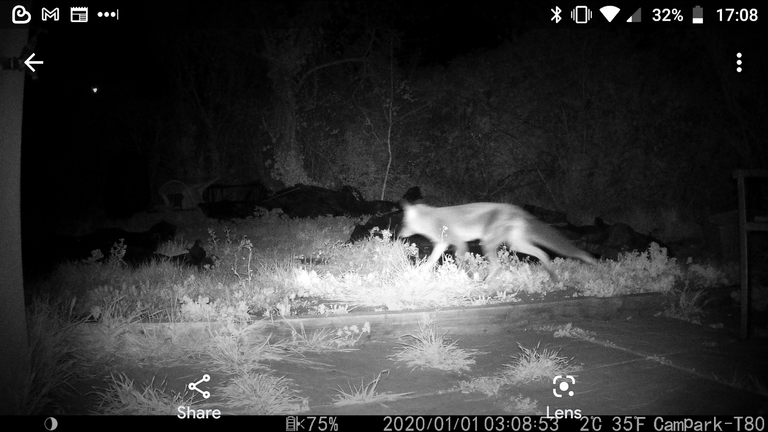 This was a fox last night. I put some water out there to see if anything would come out. I did set the date and time, but sometimes it is showing a default value. It can run off eight AA batteries and does not recommend rechargeables. I have it running from a power supply.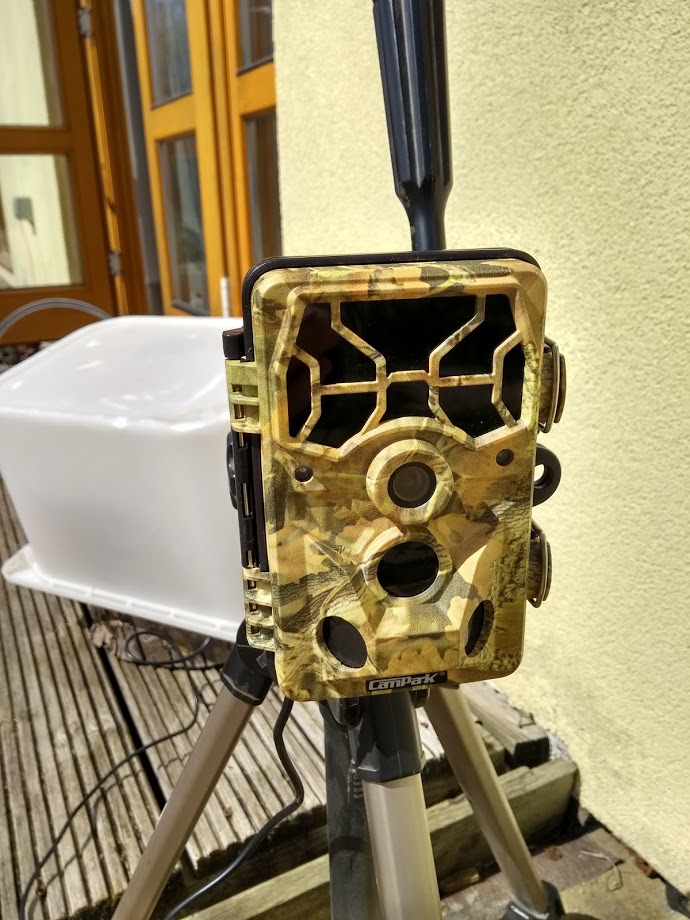 The unit looks quite sturdy. It has three PIR sensors so it can detect animals coming across the field of view. Using it on the tripod is tricky as the bottom screen hole results in the power supply socket getting blocked. It has fixings on the back for strapping to a tree or pole as well as a second tripod screw.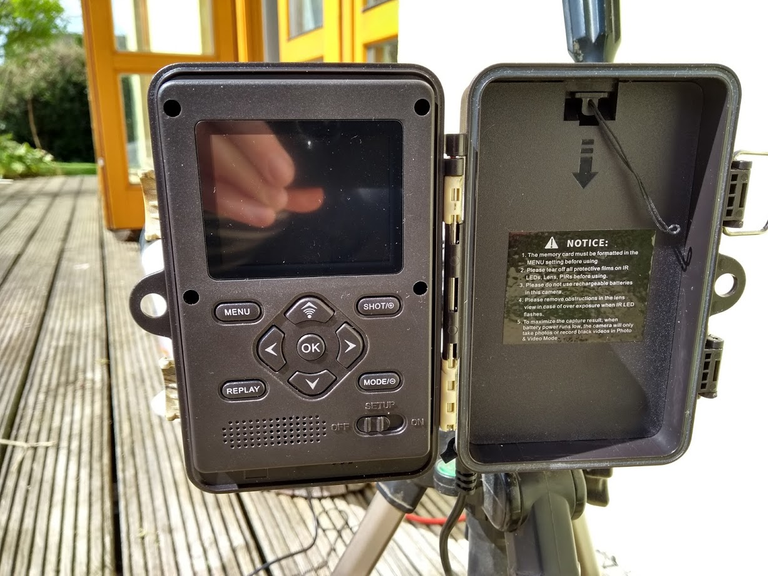 Inside is a screen and controls to configure it as well as viewing the pictures. There are lots of options. You can enable wifi on it, which allows you to connect your phone to is as an access point and use their app to download images. It takes a standard SD card for storage.
The only other animal I have caight so far is the neighbour's cat.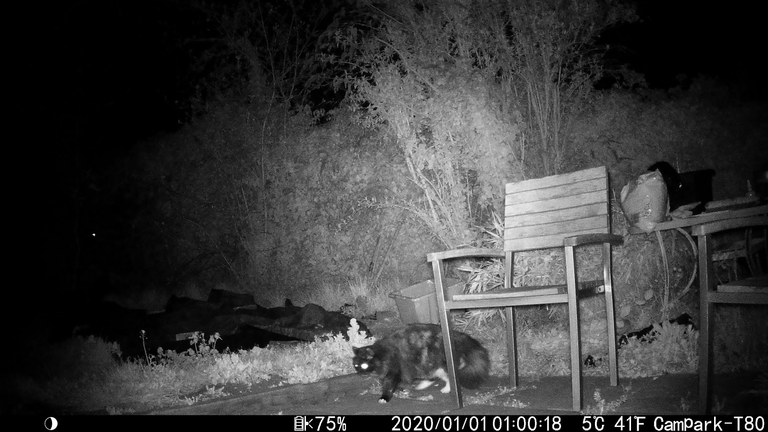 It is set to record video and still, but has only done a couple of videos at night that were not too interestng.
I will try it in some different locations to see what else we can spot.