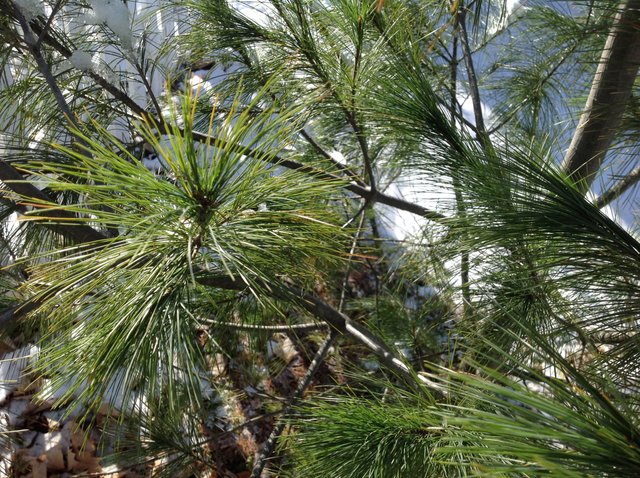 Today, the temperature is 19.4°F (-7 C) and there has been one snowfall and a second expected. Looking out into the garden, I see that not all of the plants have handled the cold the same way. For instance, at the first frost, the hostas became a mess of flattened damp brown leaves. The zinnias, although an annual, lasted longer but are stiff and brown now, and the pulmonaria will often have some leaves that make it through the winter without much protection.
The trees are no different. The maples make a big show of losing their leaves; the pine keeps its needles; and then there is that shrub I haven't identified, a native species. I don't remember when it loses its leaves, only that they are gone by spring but they are still there now.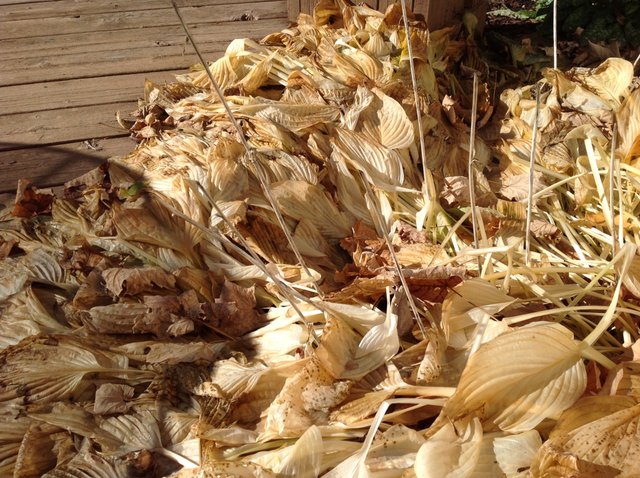 To survive the winter in a northern climate, plants and trees go dormant, halting growth and conserving energy. Each plant behaves differently and we take it for granted without asking how they do it.
How do they do it?



There are many factors that determine what happens, for instance, the amount of water in a leaf. We all know that water expands when it freezes and those little ice shards slice through the cells, killing them. Some plants handle this by withdrawing the water and intentionally losing the leaves and stems, or just leaves for trees. Underground, it's warmer than the air above and their energy is stored there until spring. Others produce sugars that lower the sap's freezing point or proteins that are somewhat like anti-freeze so they can handle cool temperatures longer.
Dehydration is also a problem. The little water left in the leaves that remain is important for photosynthesis and there are leaves with waxy or oily coatings to slow down transpiration. Yes, even though they go dormant, a small amount of photosynthesis will continue to occur in leaves and needles. In fact, you should think of the needles on coniferous trees as working like rolled up leaves designed to conserve water. Their needles will still fall but not all at once.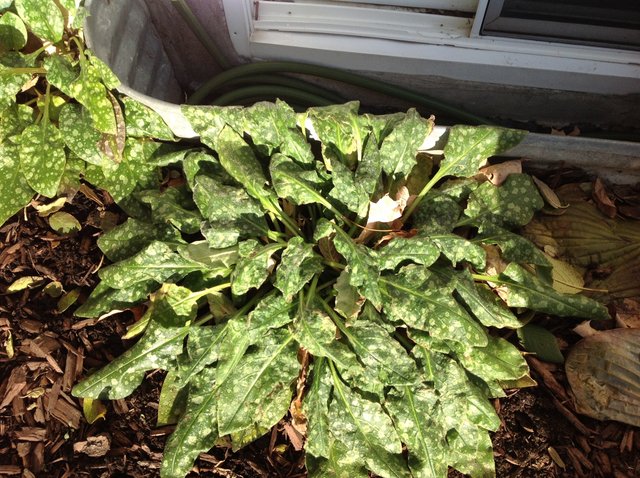 When it gets extremely cold, -94°F (-70 C), well below freezing temperatures, we look at intercellular spaces. Many northern trees produce protein molecules that will cause ice to crystallize around them
between
the cells. The cells will nearly dry out, the little fluid left becoming thick, but freezing will occur
between
them where it doesn't do damage or does less.
In places that are extremely cold for long periods, there aren't tall trees. Instead, small ones grow close to the ground where it is warmer. They create their own small microclimates with dense brush or fuzzy leaves and if they are low enough they will be protected by snow. Once the snow cover is 6" (15 cm) deep over them, the subnivean temperature doesn't go below 32°F (0 C). It is even being investigated whether northern trees have more mitochondria in their cells, giving them more energy during their short growing seasons and keeping them warmer.
Of course, a particular plant's hardiness to cold is determined by how it evolved in its native habitat. The complexities of how plants adapt to cold, heat and changing climate are areas that scientists continue to study.
The mystery shrub, below, still looking good.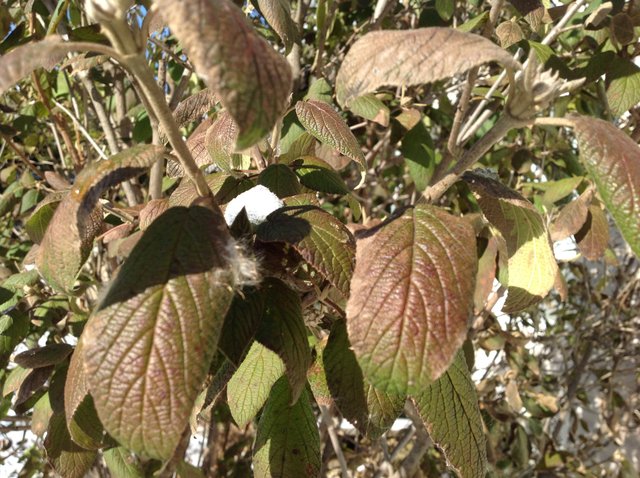 #Sundayshowcase
was created by
@nonameslefttouse
as a way to showcase past posts that didn't get much attention when they were originally created.
References
Science of Winter: Why trees don't freeze when it's freezing
How do trees survive winter
Plant adaptation to cold climates
Subnivean climate
Images
All photos from the iPad of @kansuze.


@kansuze