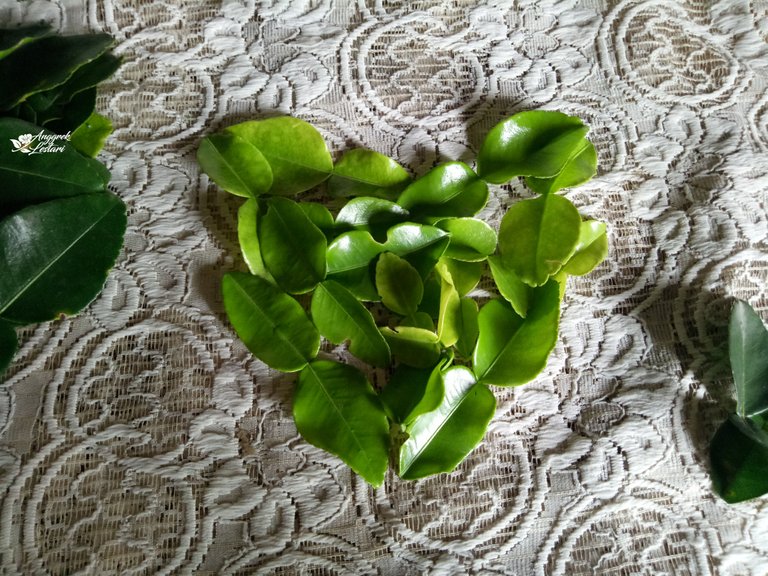 Kaffir Lime Leaves is generally known as a unique flavorful kitchen spice. This is commonly found in Asian regions such as Indonesia, Thailand.
In Indonesia, Kaffir Lime Leaves known with the name "Daun Jeruk Purut".
As a spice in the kitchen, the leaves that come from the Citrus Hystrix plant certainly have herbal properties for health and beauty. Kaffir Lime Leaves are usually used in dishes based-coconut milk, soup, and meat and fish dishes to give a nice and appetizing aroma.
In my writing this time, I will not focus on discussing the benefits of Kaffir Lime Leaves for the natural healing process for the body.
I will introduce you to Kaffir Lime Leaves as a natural mosquito repellent product. Enjoy!

Morphology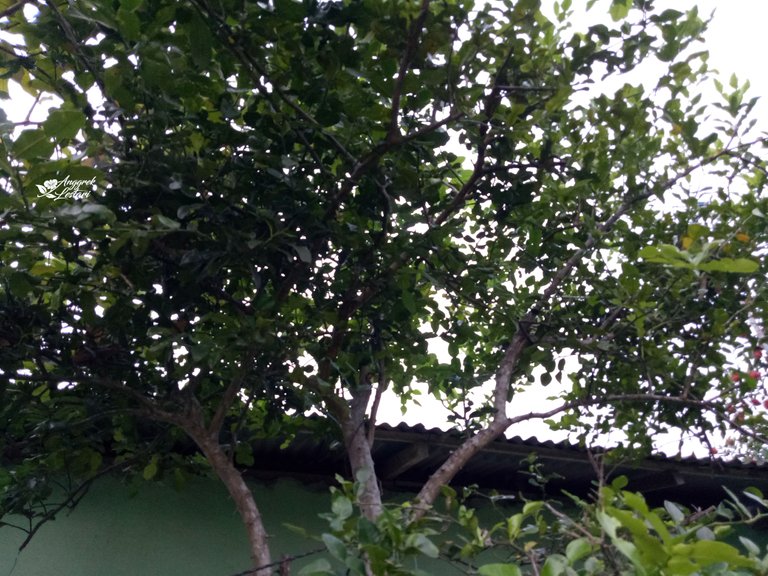 Kaffir Lime plants can grow in pots as small plants such as flowering plants, or in large soils as large plants. The tree trunk of Kaffir Lime has a sympodial branching, has thorns and is green.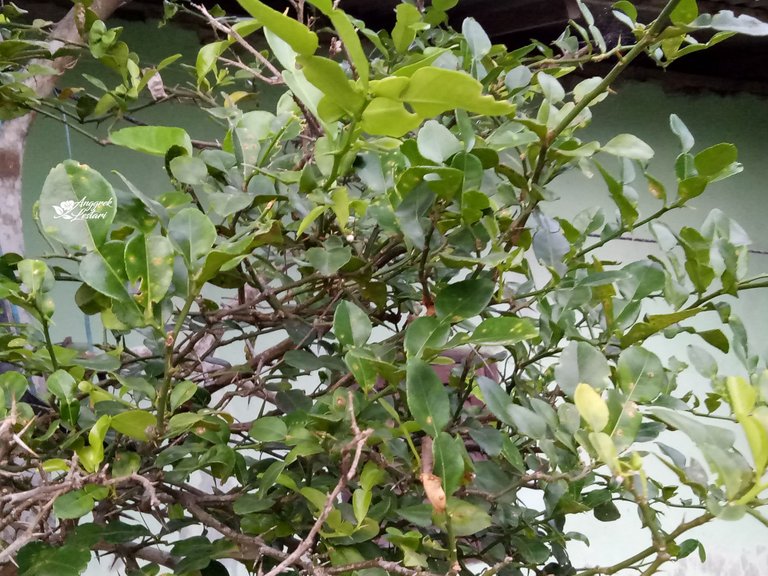 Plant parts that are often used are the leaves and parts of the skin wrinkled.

Leaves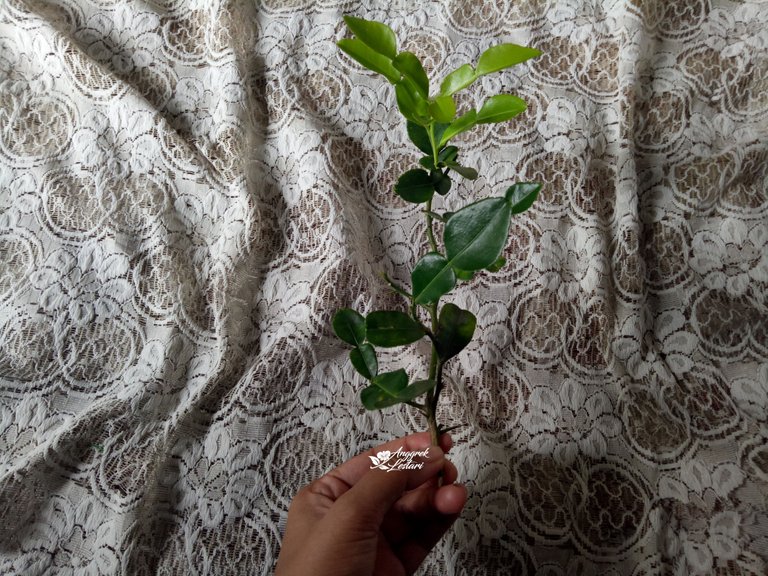 ---
---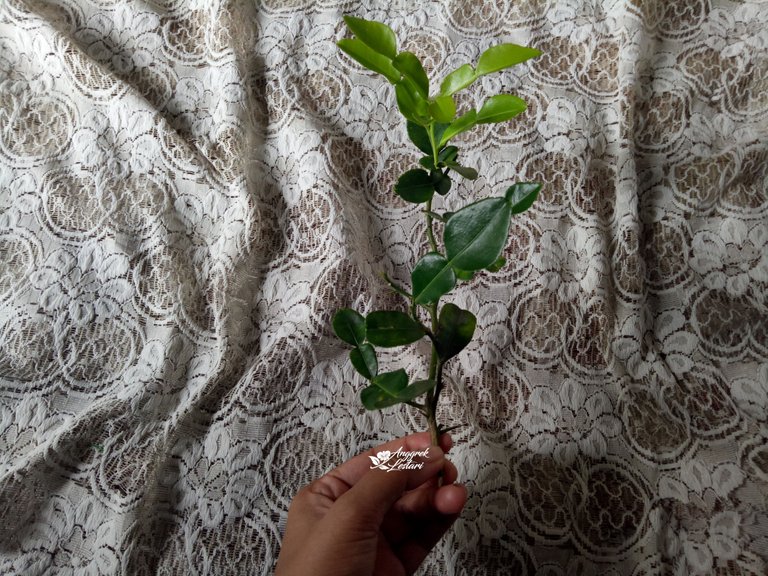 Kaffir Lime Leaves has a unique shape. On one strand of Kaffir Lime Leaf looks like there is a combination of 2 leaves.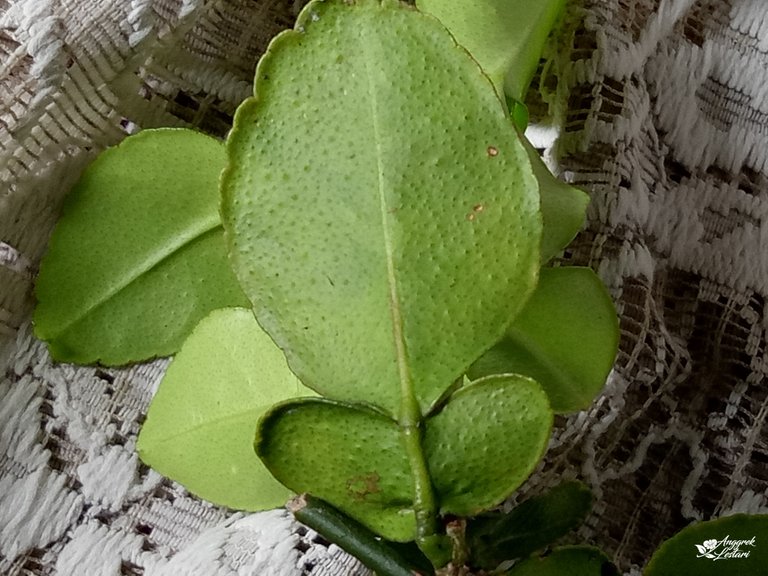 ---
---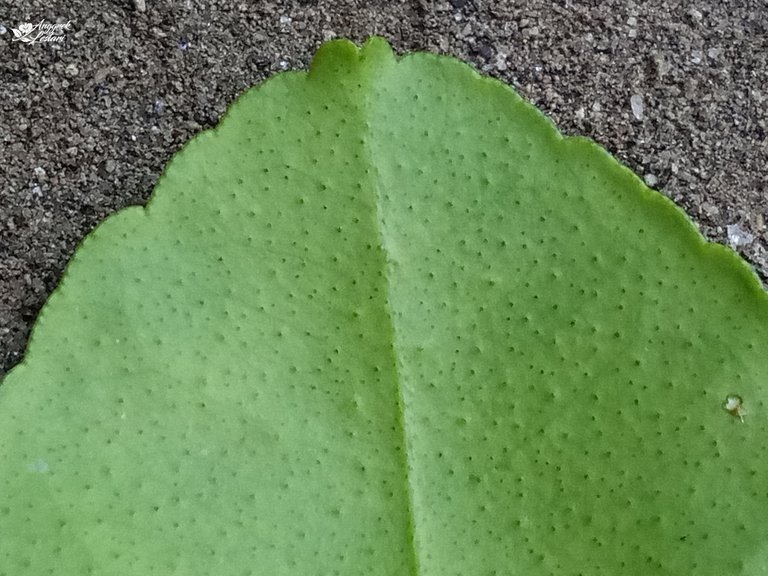 The shape is oval and tapered at the tips of the leaves. Spots can be seen on the leaf surface.

The older the age of the leaves, the leaf color will be more green. As the leaves get older, the aroma is also getting stronger and has character.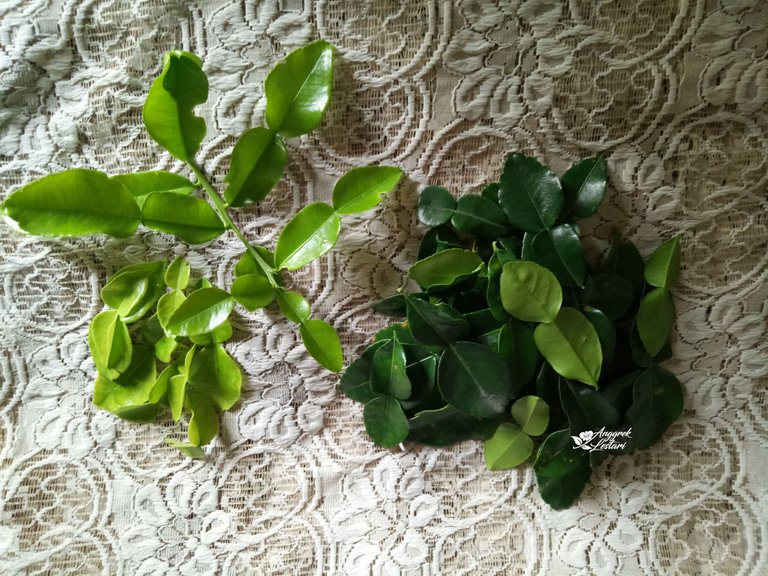 The aroma of Kaffir Lime Leaves will be stronger if the leaves are smoothed, such as being squeezed by hand, or torn apart.
The source of the sweet aroma of Kaffir Lime Leaves comes from the high content of essential oil.

The Reasons Why Kaffir Lime Leaves Can Be Used As A Natural Mosquito Repellent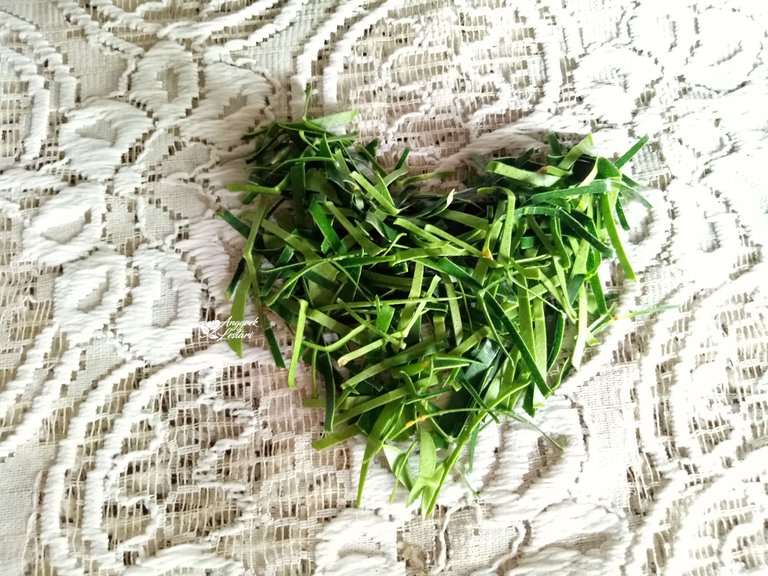 Kaffir Lime Leaves as a plant that is popular in Indonesia as a kitchen spice is apparently claimed to be able to resist insect bites, especially mosquitoes.
A study conducted at a university in Indonesia has claimed that the use of Kaffir Lime Leaves which has been smoothed on the skin can prevent mosquito bites.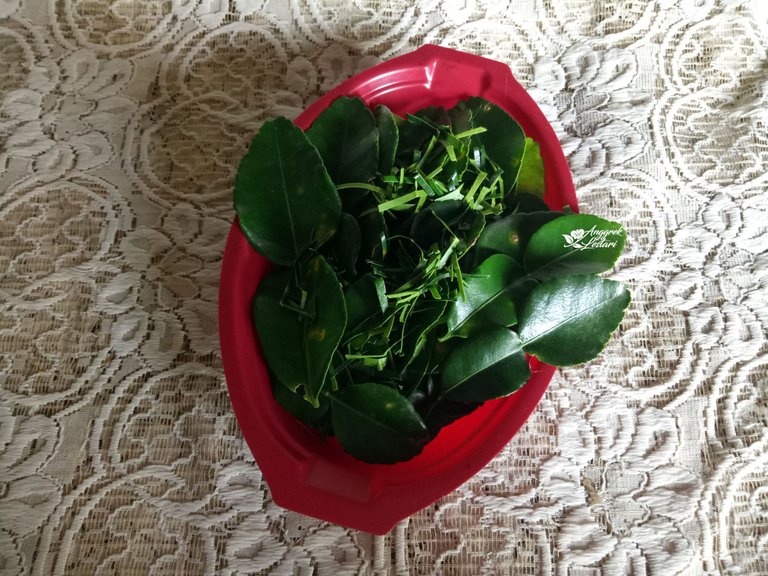 Kaffir Lime Leaves contains tanning substances, triterpenoid steroids, and also essential oils. The active essential oils in Kaffir Lime Leaves are citronella and limonene.
This essential oil content makes Kaffir Lime Leaves can be used as a mosquito repellent. The citronella and limonene found in kaffir limes leaves are very unappealing to most insects, and when you put lotion or a salve containing kaffir lime juice/oil on your skin, you can decrease your chances of being bitten by insects, especially mosquitoes.
In addition to kaffir lime leaves, usually, the content of citronella is also found in lemongrass and orange peel.

The Benefits of Kaffir Lime Leaves As A Mosquito Repellent Product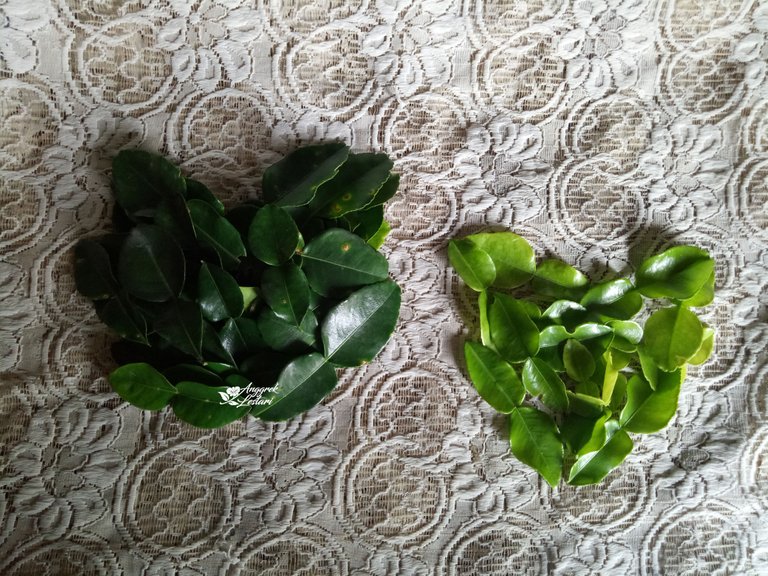 Safe to use
Natural repellents are of course safer for users as well as for the environment because they come from plants. Meanwhile, chemical repellents are considered unsafe to use especially for long-term use.

Comfortable to use
Kaffir Lime Leaves contain low toxicity and do not cause irritation. Meanwhile, some types of chemical repellents cause skin irritation.

Soothing Fragrance
Kaffir Lime Leaves contains a refreshing natural aroma typical of the group "citrus" so that the repellent of this leaf makes the skin fragrant without causing irritation. The fragrance is also aromatic which is able to calm the user. Aromatherapy that comes from Kaffir Lime Leaves can reduce anxiety so that it can have a positive impact to reduce stress.

Beneficial for skin health and beauty
If chemical repellents are usually feared to damage the skin, natural repellents are claimed to be beneficial for skin health and beauty.
The contents in Kaffir lime oil, such as citronella and limonene, have antioxidant qualities. Antioxidants are all the rage in skincare products today. They help you reverse the effects of aging on your skin and maintain a healthy glow.
Easy to produce
Making Repellent from Kaffir Lime Leaves can be made with the simplest thing, namely by smoothing the leaves of Kaffir Lime to increase the production of essential oil content.

Easy for travelers to carry
The problem that often arises by travelers is not being able to carry chemical repellents made from lotions or spray. Kaffir Lime Leaves are easy to carry and will later be easily made at the traveler's lodging location to help avoid insect bites, especially locations on the outdoors such as campsites.

Kaffir Lime Leaves Weakness As A Natural Product Repellent
There are things that become a weakness of the natural repellent of Kaffir Lime Leaves. If it is used continuously in large quantities for daily home consumption, then the supply of Kaffir Lime Leaves will decrease. This is in line with the problem of Kaffir Lime plants which are easily attacked by caterpillar pests. Kaffir Lime Leaves are very susceptible to being eaten by caterpillars.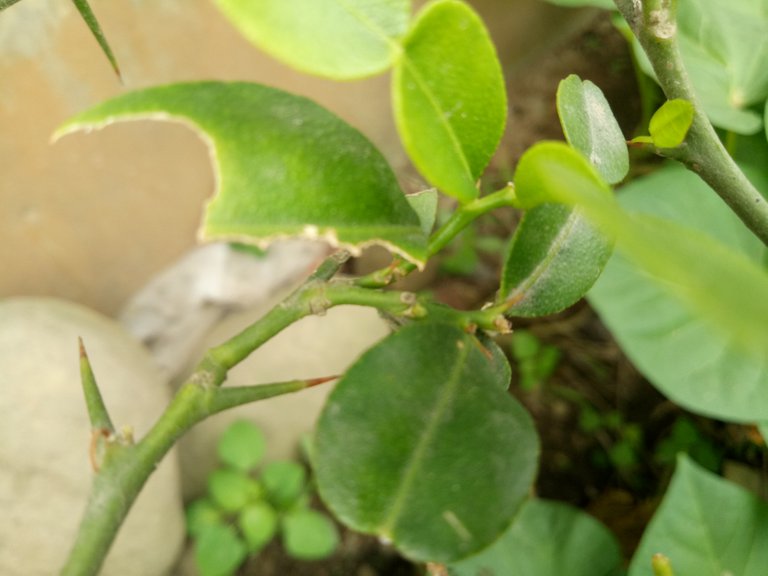 ---
---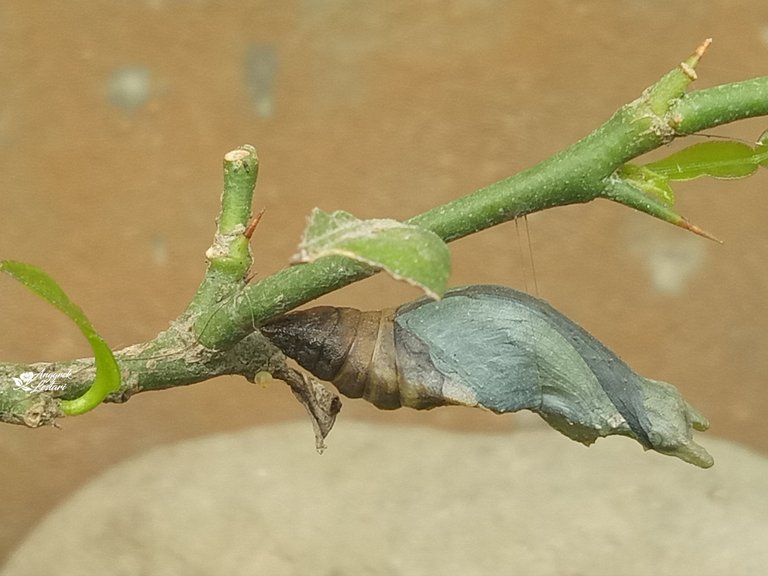 Look at this caterpillar that has become a cocoon. Kaffir Lime plants in my garden are often attacked by leaf-eating caterpillars.
That is why the use of kaffir lime leaves as repellent must be considered for the amount of production.

Solution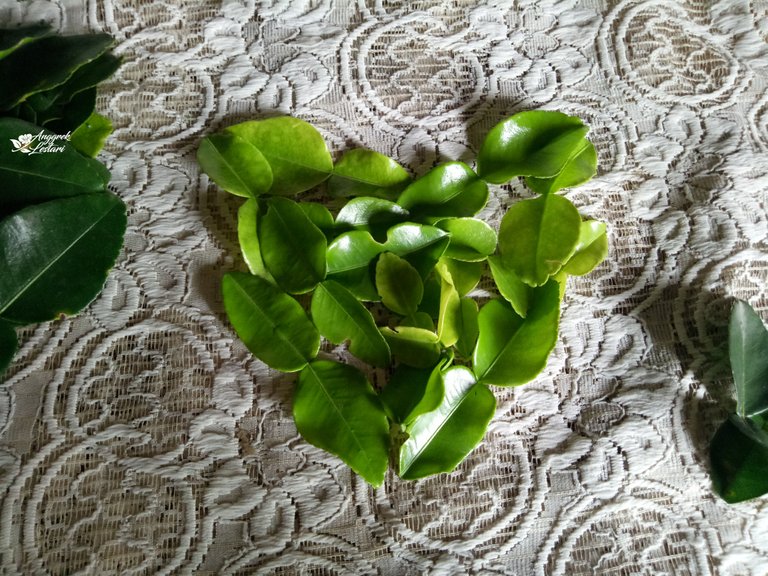 As a solution to the amount of Kaffir Lime Leaves, the society should clean up the environment routinely to avoid the growth of mosquito larvae.
In addition, the house should be installed anti-mosquito wire or use mosquito repellent cloth on the bed to avoid mosquito bites at night.
Repellent products from Kaffir Lime Leaves can be used when traveling to areas indicated by many mosquitoes, and also especially camping activities.

Final Thoughts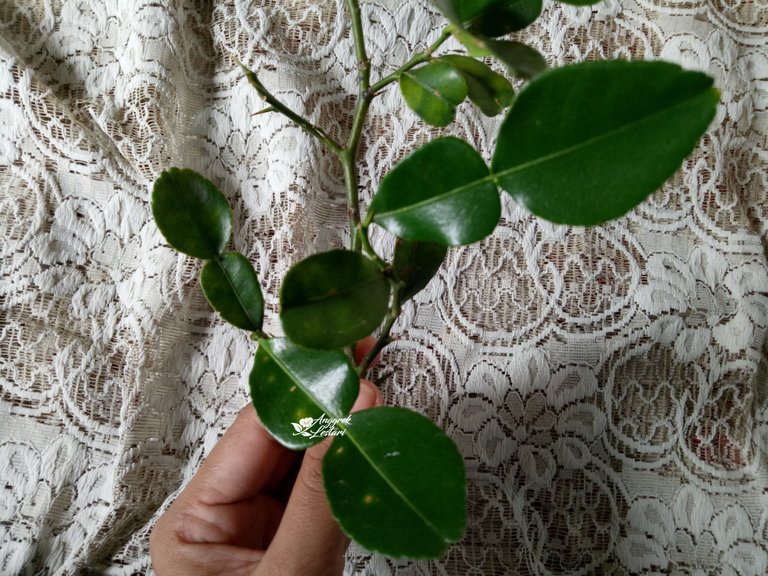 The repellent product from Kaffir Lime Leaves is very interesting to use. The aromatherapy effect of Kaffir Lime Leaves also makes these leaves suitable as a complement to aromatherapy candles in the room.
By paying attention to the stock of Kaffir Lime plants by taking care of these plants in large quantities is expected to increase the value of the use of these leaves for natural repellent products.
How about you? Do you have plants that are useful as repellents? Let's share your opinion in the comments section below.
Don't forget to join @naturalmedicine challenge about herbs "Share Herb Recipes, Ideas & Wisdoms 🌿40 Steem in Prizes [Sponsored by Curie]🌿Due 5 SEP"

References

All Images Are My Own Properties. Taken With Oppo F1s Camera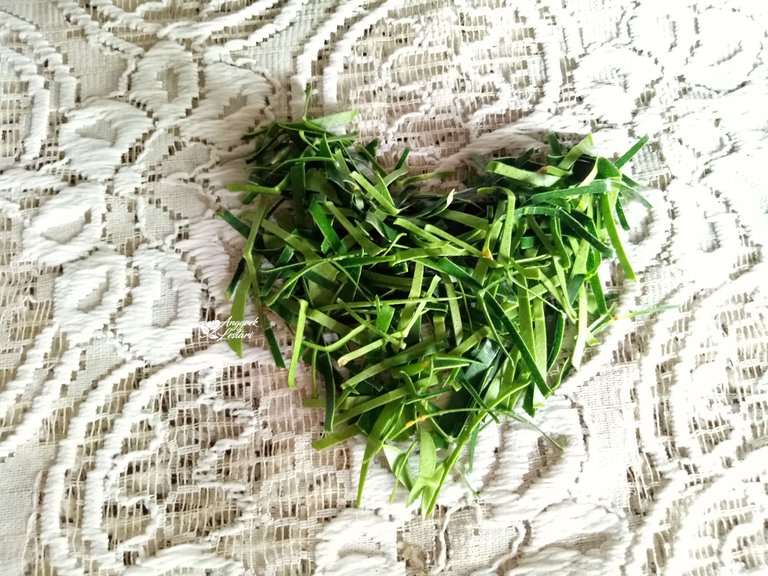 Keep Steem On!
Regards,
A Content Writer and A Social Media Manager From Indonesia


A Proud Member of @naturalmedicine Community


A Part of Realityhubs Curator. Join Realityhubs: A platform for rewarding reviewers. @realityhubs.info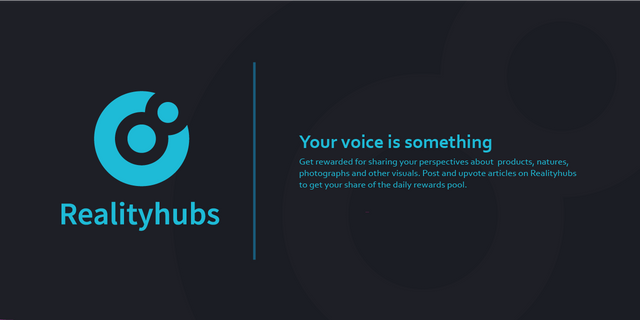 Creative Coin Crypto: Rewarding Creative User With @creativecoin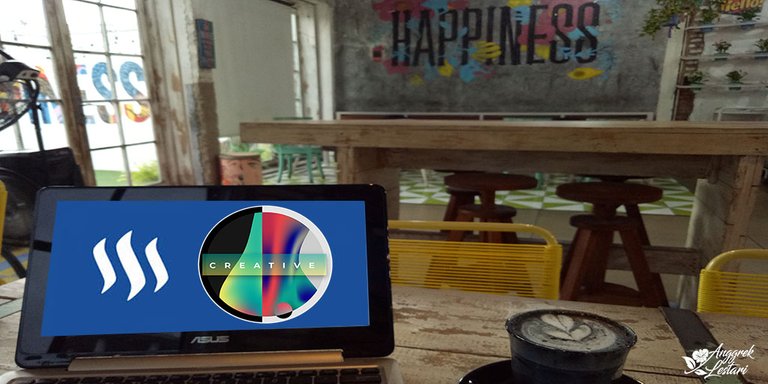 @NaturalProducts is a new community site focused on natural products and healthy lifestyle, and Rewarding Creative User With NATRL tokens


@stemgeeks is a Steem community focused on STEM content (Science, Technology, Engineering, Math).