In today's day and age you can practically buy just about any sort of plant/herbal/fungi medicine whether online or in stores. It's pretty common for folks to take capsules of particular extracts to help combat the malevolent microbe as well as boost their immunity. While I do think it's awesome that each day there are more alternatives to traditional western medicine, it does seem as if capitalism has inevitably caused us to rely on someone else to cultivate, harvest and produce these medicines for us. In this way it seems that we have, as a whole, lost touch with our natural connection to Mother Nature. Most people don't go foraging for their own medicine, let alone have a desire to do so. We are conditioned to consume instead of produce. We are raised on convenience instead of ingenuity. We are bred to rely on technology instead of our own resourcefulness. All of these things have had a debilitating effect on our confidence and ability to be radically self-reliant. Collectively, we have lost our drive to live up to our highest potential.
There will however, always be those of us who prefer to do things ourselves. The DIY movement has definitely gained a lot of traction over the last decade. For some, it is about learning the knowledge and skills necessary so they do not have to rely on anyone else. For others it is about saving money and reducing their carbon footprint by limiting consumption of goods and services. Either way it does seem as if things have reached a tipping point worldwide. Everywhere I look; I see, hear, or read about people taking the initiative to create the very thing they need or desire. I can say that this energy is quite contagious. For me it all started with a desire to be independent.
Recently, I went and saw Fantastical Fungi in theaters! The movie was released following my half decade long hiatus from my medicine path. Inspired is perhaps an understatement to describe the feeling it left me with. I was called to action. I felt compelled to do more with my life. I felt like the mushrooms were reaching out to me through the movie. That the first time I had ever thought of mushrooms as "my ancestors". I've always been fascinated by mushrooms of all kinds. I first started foraging for mushrooms when I was just 14 years old. Back then, my intention was to expand my mind. A small group of some of my closest friends had "brought me onto the hunt". We found an abundance of Psilocybe weilii and Psilocybe atlantis. This was my initiation into the magical world of Fungi. All of the foraging and the subsequent trips that followed really stuck with me growing up. I am grateful that my first experience with mushrooms was of the psychedelic variety.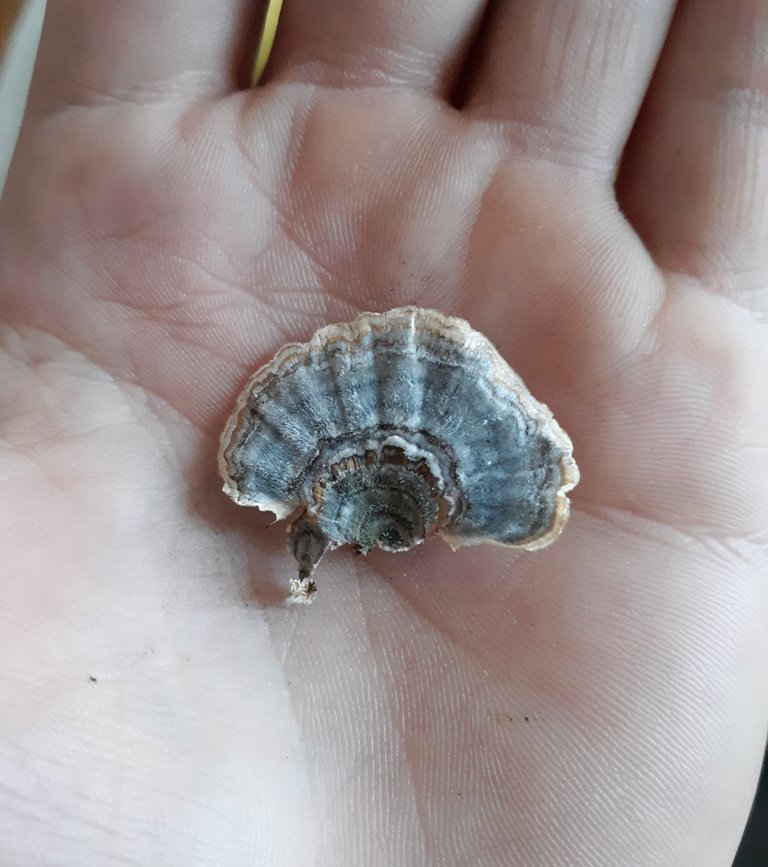 After watching Fantastical Fungi, I was determined to go foraging for some of these "medicinal mushrooms". In the movie, Paul Stamets widely praises Turkey Tail (Trametes versicolor) for its miraculous healing qualities. Shortly after, I began to notice it everywhere on my walks through the woods. It wasn't until during a recent ceremony honoring my ancestors that I actually had the overwhelming desire to commune with this mushroom. Turkey Tail is no doubt one of the most potent fungi medicines known to man. It is rich in phenol and flavonoid antioxidants which help reduce inflammation by removing free radicals. (1) The most notable compounds contained in turkey tail mushrooms are polysaccharopeptides Krestin (PSK) and Polysaccharide Peptide (PSP). (2) A polysaccharopeptide is essentially just a protein bound carbohydrate. Both PSK and PSP have been used as anticancer agents in countries like China and Japan for over 30 years. (3) I believe we are just beginning to scratch the surface of understanding what these mushrooms are capable of.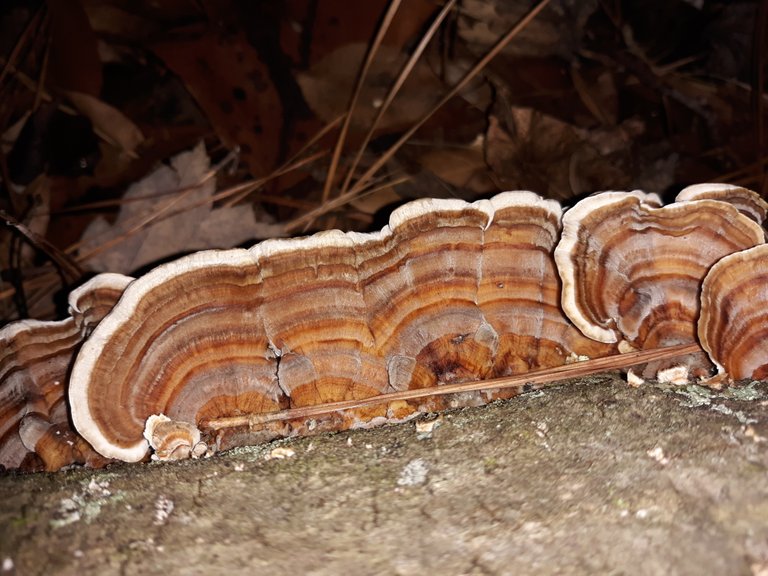 My partner and I most recently went on a magical walk through the woods. It was a day of communing with nature. We encountered a plethora of plant, animal and fungi life. I actually wrote a short blog post on my experience finding a turtle shell that same day which you can read here: https://steemit.com/nature/@colibrifremedies/slow-and-steady-wins-the-race. Towards the end of our journey, after finding the turtle shell, we discovered some of the freshest Turkey Tail I have seen to date. It was practically screaming at me to harvest it for some medicine! We took the time to gather enough for the two of us and continued on our way.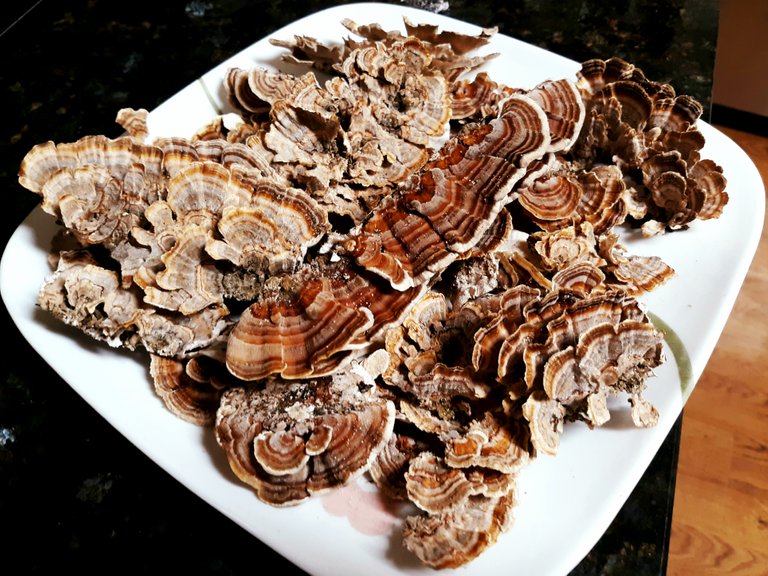 Once I got home I decided to make a decoction with the mushrooms. During my initial research on how to make mushroom extracts, I found many articles on the process of duel extraction. This is the practice of extracting both the water-soluble compounds (by means of decoction) and non-water soluble compounds (by using alcohol). However, as I did my research, it became clear that there was debate as to whether a duel extraction was always necessary. Due to the fact that there isn't any non-water soluble compounds of note in Turkey Tail, (4) I decided to do a simple "slow and low" decoction in a crock pot. It's safer and easier than using the stove-top if you are forgetful like me. Plus you won't risk denaturing any of the water-soluble compounds with the alcohol. You can use either fresh or dried mushrooms, but I prefer them fresh. I recommend putting the mushrooms into a food processor to chop them up finely and increase the surface area. Afterwards just fill the crock pot about halfway with water (2 quarts) and pour in the mushrooms. I let them sit for at least 8 hours and then strain, pour and enjoy!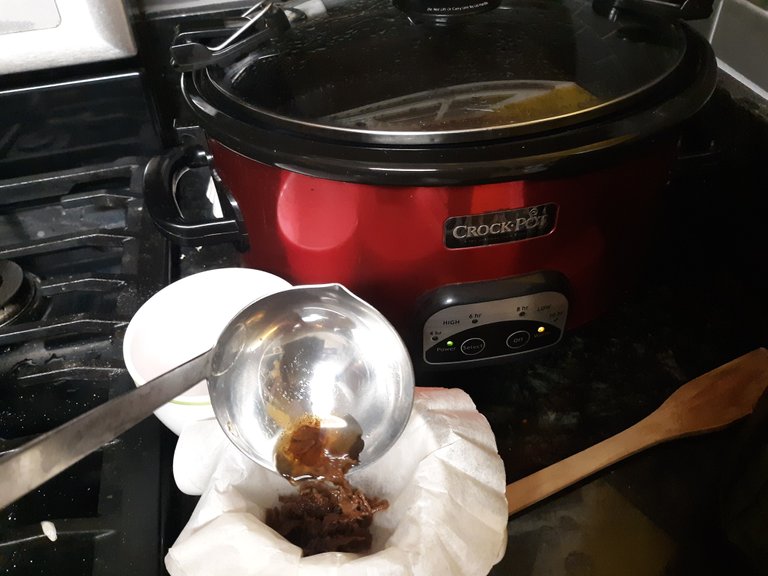 It is true that you can go out and purchase a Turkey Tail extract, but I find hunting for them to be much more fun and engaging. It feels sacred to commune with the mushroom in that way. Call me old fashioned but I like the traditional methods of cultivation and consumption. I am not against commercial mushroom extracts, they certainly have their place. Nevertheless, part of the practice of a medicine man/woman is to cultivate a relationship with the plants and fungi you intend to harvest. If you ask first and only take what you need you will find that Mother Nature will provide you with an abundance.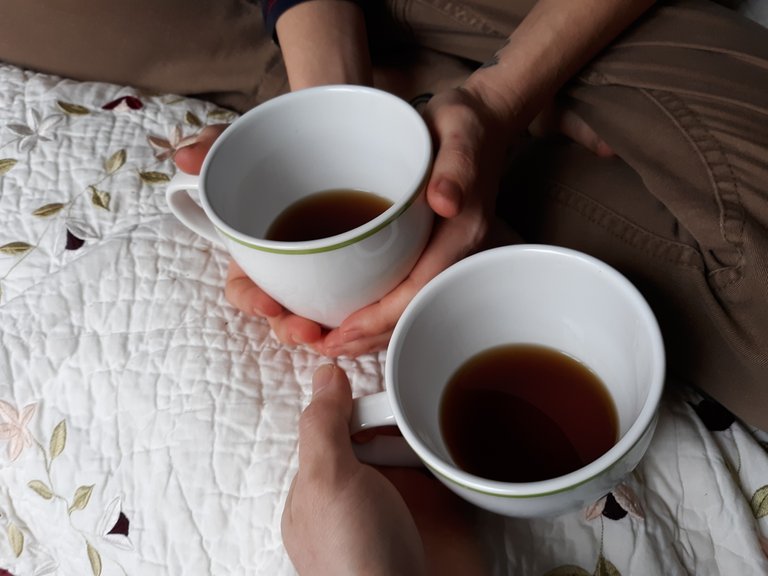 "It takes half your life before you discover life is a do-it-yourself project." - Napoleon Hill
All photos, videos and content are original and created by @colibrifremedies unless otherwise credited. Sources cited below:
1 "Flavonoids, Inflammation and Immune System - NCBI." 21 Oct. 2016, https://www.ncbi.nlm.nih.gov/pmc/articles/PMC5084045/. Accessed 29 Dec. 2019.
2 "Medicinal mushrooms as an attractive new source of ... - NCBI." 26 Jun. 2018, https://www.ncbi.nlm.nih.gov/pmc/articles/PMC6044372/. Accessed 29 Dec. 2019.
3 "Preclinical and clinical studies of Coriolus versicolor ... - NCBI." https://www.ncbi.nlm.nih.gov/pubmed/28595034. Accessed 29 Dec. 2019.
4 "Is Dual Extraction Necessary for Mushrooms? - Real Mushrooms." 12 Jan. 2018, https://www.realmushrooms.com/is-dual-extraction-necessary-for-mushrooms/. Accessed 29 Dec. 2019.