Hi Friends,
This post is an entry into the weekly Show Us Your California contest hosted by @thesocalhive.
Winter may be here, but the weather has been super nice lately, to the point where you can go outside in short sleeves still. We took the opportunity to do an outdoor science experiment the other day: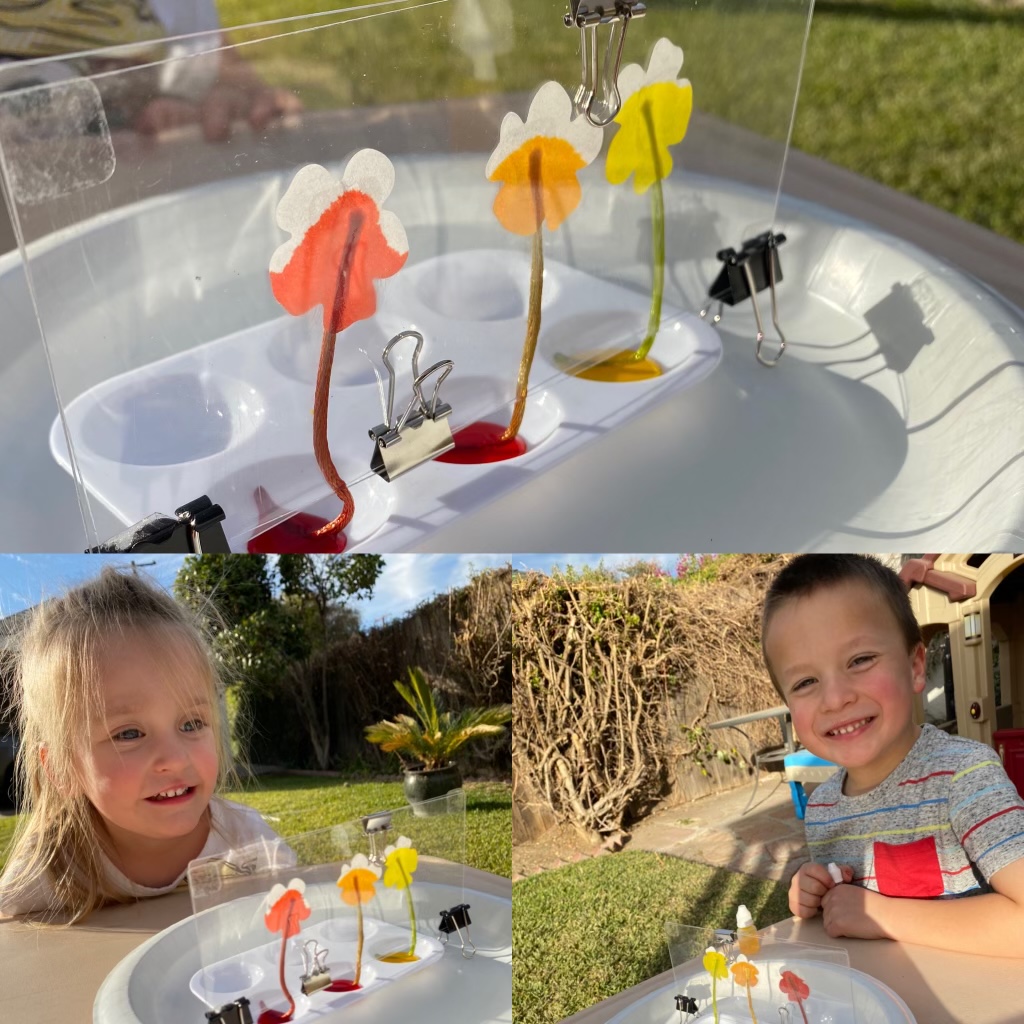 The science experiment was related to Capillary Action, showing how trees/plants/flowers use their roots to soak up the water and get it up to their leaves. We used a few different color dyes and watched the water travel up the stem and into the flower. The kids loved it!
Thanks for coming by and seeing a little piece of my California.
Brian