Have you ever cleaned something? Made by yourself?
For some equipments , you don't need to clean them ,
they are self – cleaning .At a specified duration within a day
or at a dirty level setting , they will clean themselves .
What is this? Before saying about this system, I would like
to tell my investment in STEM. Last week ,I bought another
more 1800 stem tokens and staked it all.

Now , I have 3800+stem power ,and it's worth around 24 stems
for my one vote. Feeling's good because I can support this
community as some extent.
Ok, let's go back to self – cleaning system which is used in
our gas turbine power plant. There are two MHPS (H25-32C)
GTs , in my work. Those GTs allow air entering via
filters to it's compressor. The pressurized air with a high volume
is mixed with gas fuel and burned in combustion chamber
to extract mechanical energy.This air needs to be a clean air ,
no tolerance for any particles contaminate. So we use inlet air
filters for gas turbine intake air.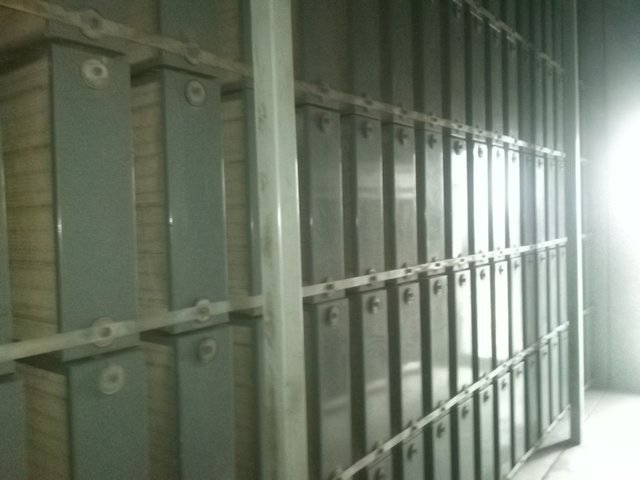 (AAF Panel Pak Filters)

There are 126 panel pak air filters (AAF) used in H25 gas turbines.
Most of gas turbines use self cleaning system for inlet air filters.

We can set a cleaning time for a whole week , Monday to Sunday,
for which day at what time as you wish. This system will make
cleaning filters automatically as you've set. Furthermore, when
this filters get dirty to a specified level, cleaning system
automatically starts until allowable situation reached.
Ahh!, Ok this is just electrical control .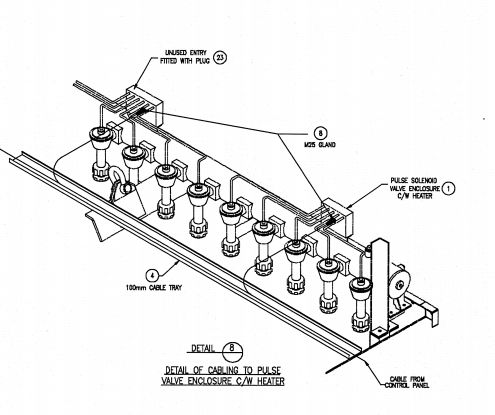 (Pulsing Air Solenoid Diaphragm Valve)

Here , in my plant, when 0.75 Kpa –differential pressure forms , this system
starts automatically – means filters are dirty for normal operation.
This System uses pulsing air controlled by solenoid diaphragm valve.
There are 21 pulsing air pipes to blow out air between filters downstream.
According to our usages ,those AAF filters can last about 2 years for
serving normal operation. There will be D.P problem above this period.
Ok, I also would like to read posts for power generation fields and
Let's share each other.
@thettinaung
MSC-105