Introduction
Another new mix called "Straight Outta Brighton" by the Stick Up Boys. I wanted to share some of the mixing with you. I also want to highlight and share some of the ways we work and some of the more technical aspects. This is a new song we have been working on and we are lucky to have the wonderful Charlotte Glasson on sax on this one who is always fabulous when she comes in the studio for a session! Check out more about her here: http://charlotteglasson.com/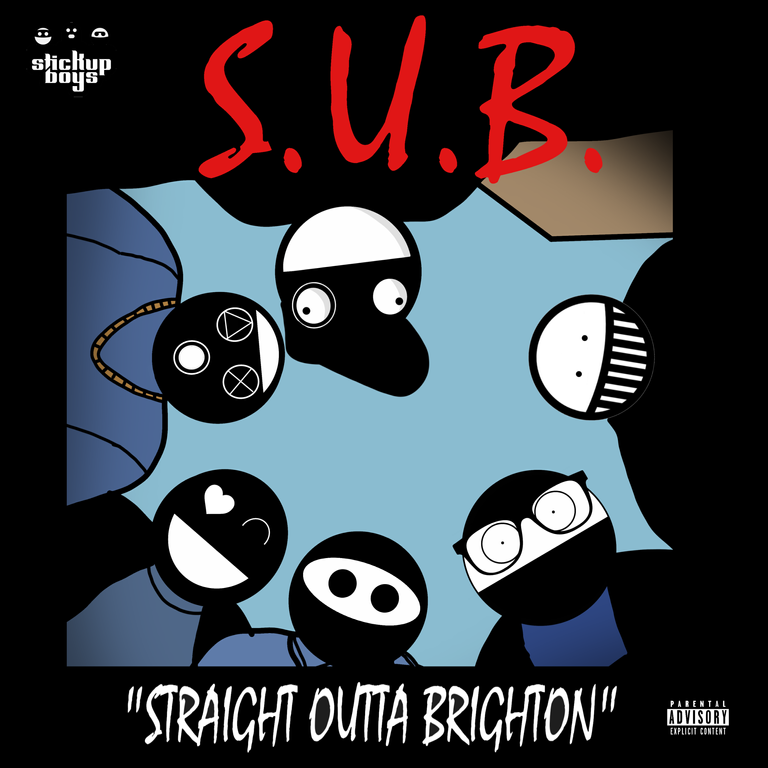 The Song
This is a funky and fun track and is all about being a Stick Up Boy....there are so many of us!
You can find it on soundcloud here:
https://soundcloud.com/stick-up-boys/straight-outta-brighton?si=0d550330fdab4e51851c3451b3c0187a&utm_source=clipboard&utm_medium=text&utm_campaign=social_sharing
Please leave a comment on anything you like or think we should change. Always good to get mix feedback before we send it for mastering!

The Set up
Photo from Cubase 10.5: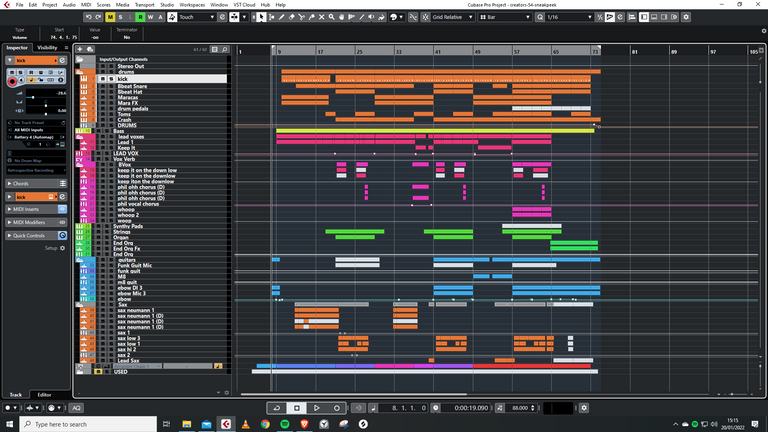 Drums (in orange)
A mixture of a big kick from NI Battery (standard for us), a cheeky maracas part done by @stickupboys, and a snare and hat loop from XLN audio Addictive Drums II.
Bass (in yellow)
This was played on the keyboard by moi, using a virtual instrument in Halion which comes with Cubase. I added a bit of grit to it with Soundtoys DevilLocDeluxe. Tasty!
Synths (in greens and purples)
Some more keyboard wizardry from me (well I am the Brains right?). An organ from Native Instruments and a pad from Cubase.
Guitars (in blue)
@stickupboys representing again here, this time with an Ebow (https://en.wikipedia.org/wiki/EBow) for a slightly good/bad trip vibe.
Vocals (in pink)
A few of the boys on this, nothing too fancy.

Mixing highlight
For this one I had a very clear reference. "The Fun Lovin' Criminals" by, you guessed it, Fun Lovin' Criminals. Check it out on the Spotify and let me know how did I do?
Big up all the music on Hive!

Check out more about us and follow us everywhere.....https://linktr.ee/StickUpBoys