I'm in the moment, can't you see?
You're supposed to read it in a throaty, Eastern-European voice. Don't worry, I'll link the song at the end of this.
Last night, I went to a music festival here in town. It was all rather lovely, it was in one of my favorite venues (it's a small arena from Roman times, supposedly, with the open sky above). It was, largely, a great night, and we had a lot of fun. But there is one thing I just can't understand at concerts, and I know I've written about it before, so this is a little different.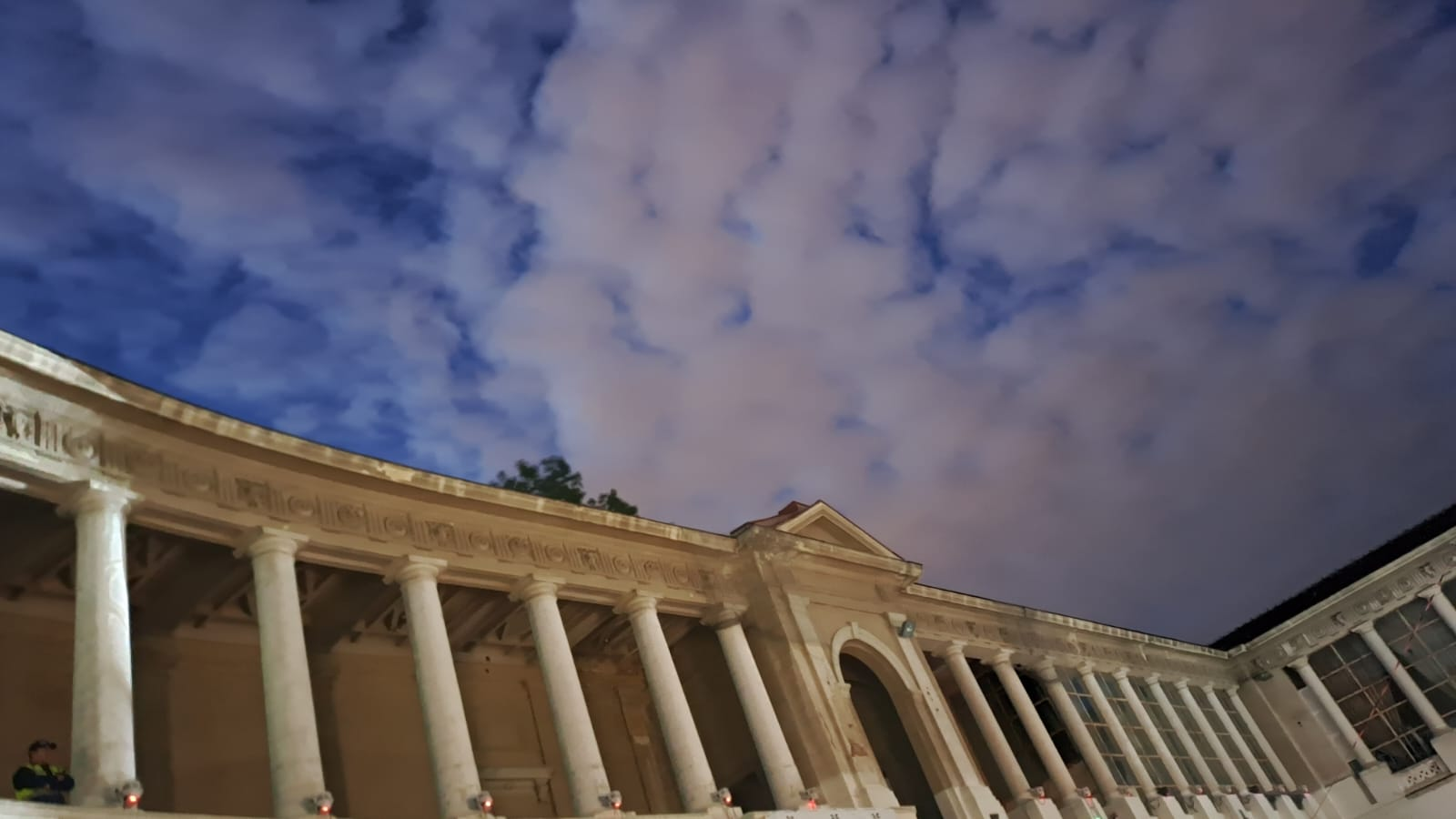 Nowadays, you can't go to a concert without a hoard of arms shooting up at every goddamn song to record it, zoom-in on the musician for a billion photos, or of course, the ever popular live stream it. I always wonder why. What's the point? What are they getting out of it?
Last night, I got to wondering -- would they even exist, if they didn't have some sort of record of it? By they I mean the people. It's the modern day philosopher's dilemma –
If you do something cool (or even, you know, moderately average), but you don't broadcast it to some network, or even record it at all, does it even happen, anymore?
That's what these people are doing it for. Whether you're sending a couple of snaps to someone on WhatsApp (therefore, a "private" conversation), or streaming it to your entire Instagram or TikTok following, that's the message you're essentially sending to the world. I exist. I am doing something of note. But then, you get all caught up in making a neat recording, and making sure your hand doesn't shake too much, and what filter and hashtags you should use. You're not, you know, in the moment.
There was a great contrast last night between the people in the audience, trapped in their little screens, and the lead singer on stage. He's just this extraordinary artist. Really, he's just a sight to behold, the way he moves with complete abandon. I've seen a lot of artists sort of doing what they think a rockstar should look like. You know, maintaining a visual, and that's alright. But not this guy. He's just feeling it in every bone, and he doesn't seem to give a fuck what you're seeing, or what you think. It's clear to see this is someone deeply lost to the creative process, and powerfully involved in every song. He puts heart, sure, but lots of artists do that. This guy, he's 100% in the moment, in the words he's singing. It's amazing. You just sit there, watching him transfixed. I do, at least. And it struck me, how present he was, and how out of it his audience was.
Because once you open your phone, you're asking for some kind of validation. From your friend, in that Whatsapp conversation, from random people or some obscure crush who may or may not watch your live stream. From yourself, in the future. Because people will record bits of songs, and they always come out all out-of-pitch and jammed, don't they? Besides, who sits around watching videos of things they did X months ago? I know I don't. I lack the patience. I'm busy doing other shit.
So the chances, in actuality, of you actually looking at those videos again are fairly low, but if you do, you'll look back and think "great times". Only, were they, really? They might look like that, in retrospect, but in truth, you were far too busy with making a nice recording, to really notice what the times were like.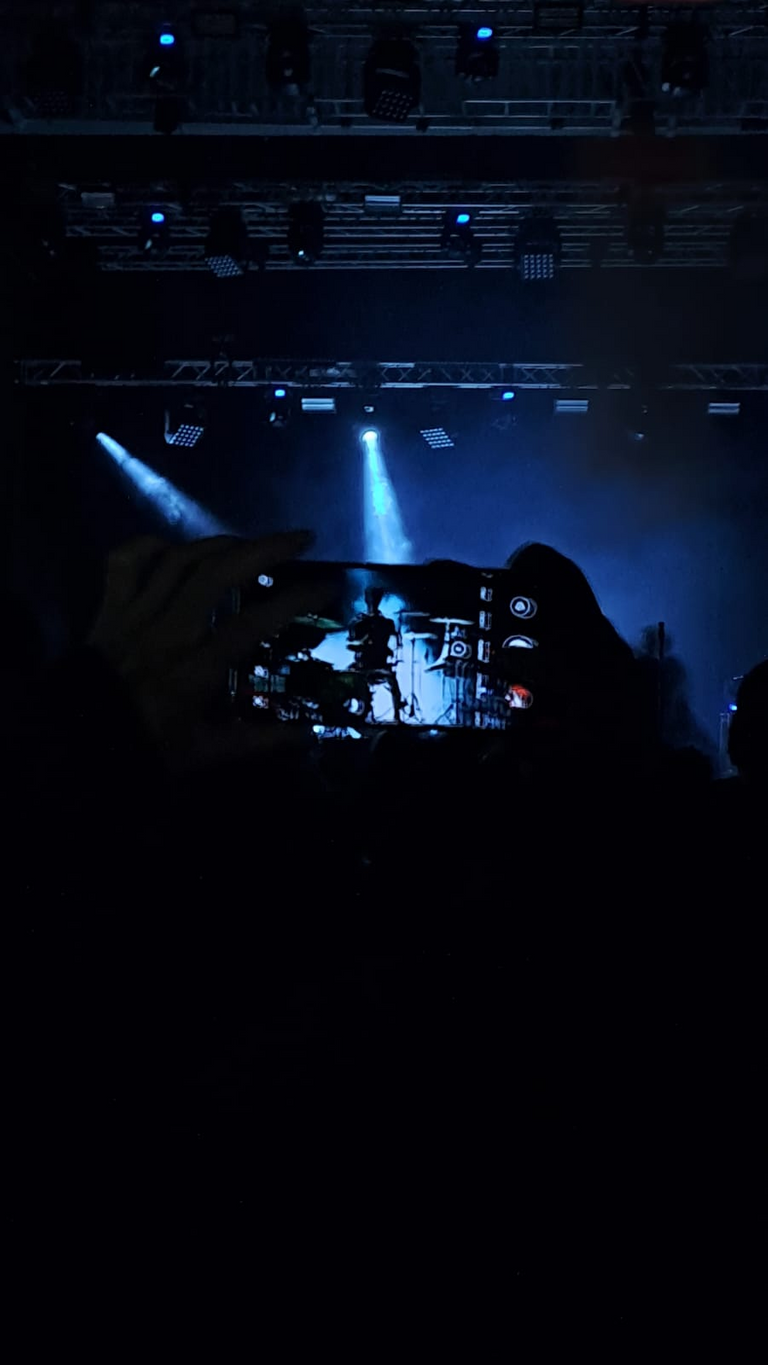 I don't know, maybe I was just thinky. I tend to be. But I couldn't help but get a sense of waste. There's this new song this band's doing about the Ukraine situation (poignant in a way, as they themselves are Moldavian). And it's got a line that resonated last night ~
A lifetime, why should we wait,
If we can just die today?
Obviously, war is an extreme leap. But maybe it's not. We are living in end-times. Crazy times. You don't know that this might be the last concert you attend. A year from now, you might not be here to watch your stupid recording, or to connect to the Internet, to all those people it was so important to broadcast to that you would actually rob your self of the memory.
Even without the threat of war, life is short. Add the hectic times we're living in now, and truly, anything could happen. And sure, if war, famine, or a nuclear disaster do strike, you'll have bigger concerns than that one concert you didn't really pay attention to. Except it's not just the concert.
We take pictures of our loved ones, not to remember them by, as we used to once, but to "post them". I understand it is a term the kids are using. Allegedly, if you're serious about someone, you "post them". And I see these pictures, and I know those people aren't thinking how happy they are to have met each other. They're thinking "do I look fat" and "will my ex see" and "what filter should I use, that I haven't used in a while, so I don't just look lame".
We take pictures of the food we eat, but only when it's arranged in fancy ways, and not necessarily the tastiest. But when famine strikes, I bet you you'll remember that messy but delicious [insert your favorite food here] you made at home, or that someone dear to you prepared more than the fancy, pretentious restaurant crap. Except that, you didn't take a picture of, because you're not doing it for you, but for some imaginary audience in the sky.
Except it's true, you'll find, nobody is watching you. They, also, are thinking what hashtags to use. If they do happen to notice you, it'll typically be to compare you to their own life. Are you posting cooler vacation pics? Do they look happier and more in love with their partner than you do with yours? If not, why not?
I'm beginning to wonder, if we do avoid genuine disaster, if there won't come a time, somewhere in the very near future, where people who don't post every stupid instant of their lives even exist at all. I mean, see, even I did it. Now you know I went to the concert. I even took out my phone to take that pic above. Ergo, I must exist.
But if I hadn't written this post, would it still have happened?
told you I'd link it. This song actually captures that feeling of falseness perfectly, of becoming so caught up in appearances that you forego your true self. So go on, do a twirl, as the song goes. Do ten, but make sure you capture at least three on camera, so you have options. So that the world knows about you.