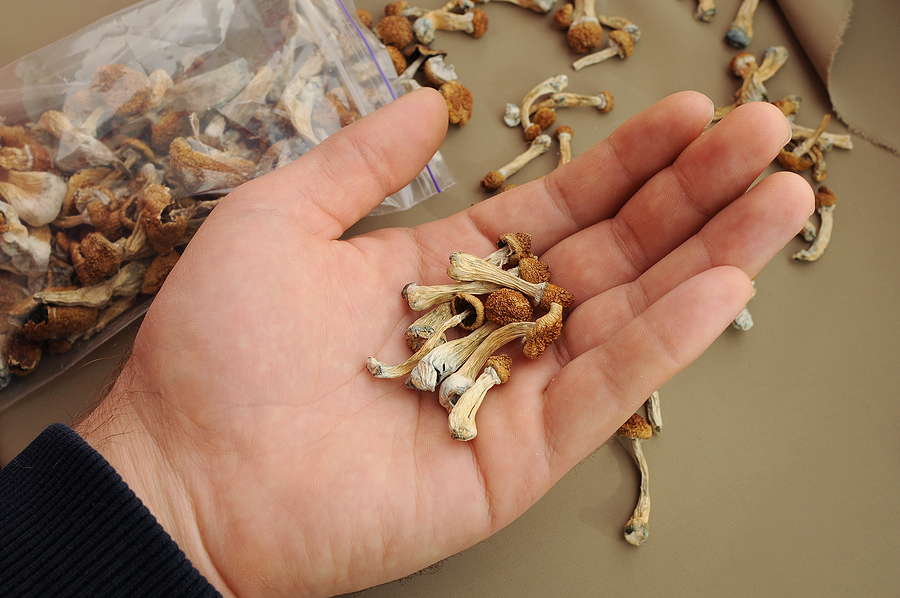 CaaMTech, a Seattle-area startup developing new psychedelic agents, has raised $22 million in funding, the company announced this week.
The company is synthesizing an array of new compounds similar to those found in "magic" mushrooms. The compounds, called tryptamines, are also the basis for LSD.
CaaMTech is developing a suite of tryptamines with the aim of finding mixes that "optimize desired effects while minimizing unwanted side-effects," according to the company's website. "Our goal is for every consumer of psychedelic drugs to know exactly what compounds they are consuming and in what quantity."
Psychedelics have sparked increasing interest as potential treatments for mental health disorders, depression and addiction. Johns Hopkins University and Imperial College London in 2019 opened new research centers, with more than $20 million in commitments from wealthy private donors, to study compounds like LSD and psilocybin for such conditions.
More than 700 startups are building solutions for mental health and emotional well-being, with just over $4.5 billion invested, according to Hays' estimates. More than a dozen startups are focused on psychedelics, laying the groundwork in the anticipation of their removal from the Schedule 1 category. Just last November, Oregon became the first state to legalize psychedelic mushrooms.